How Effective Communication Allows Logistics Teams to Deliver the Best Customer Service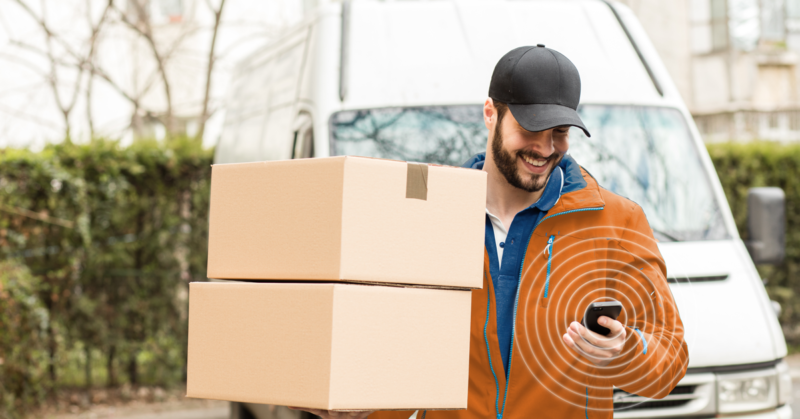 For on-demand logistics and delivery teams, there is nothing more important than customer satisfaction.  The lack of an adequate communication solution can make a huge impact to the bottom line.
Despite being a business model built upon the advances in mobile technology, many on-demand delivery teams still rely on traditional communication systems such as phone calls or text messaging (SMS)  to communicate with service providers, co-workers and customers.
This means that field and support staff are making thousands of inefficient phone calls per day. They are sending text messages, which can pose a safety risk for those who need to drive, and difficult to scale for operation teams managing from headquarters.
High-performance walkie-talkie messaging tools for smartphones like Voxer outpaces phone calls and traditional texting by providing a solution that costs less and is faster than calling, offers multimedia functionality, works hands-free with a headset, and provides the flexibility to talk in real-time or save messages to listen to later. Voxer has over 120 global patents for this unique communication technology that is used in 200 countries and is the only tool that offers a true live streaming voice experience.
Here is how an all-in-one messaging tool like Voxer can make communication between field and support teams quick, easy, and efficient for ultimate customer service.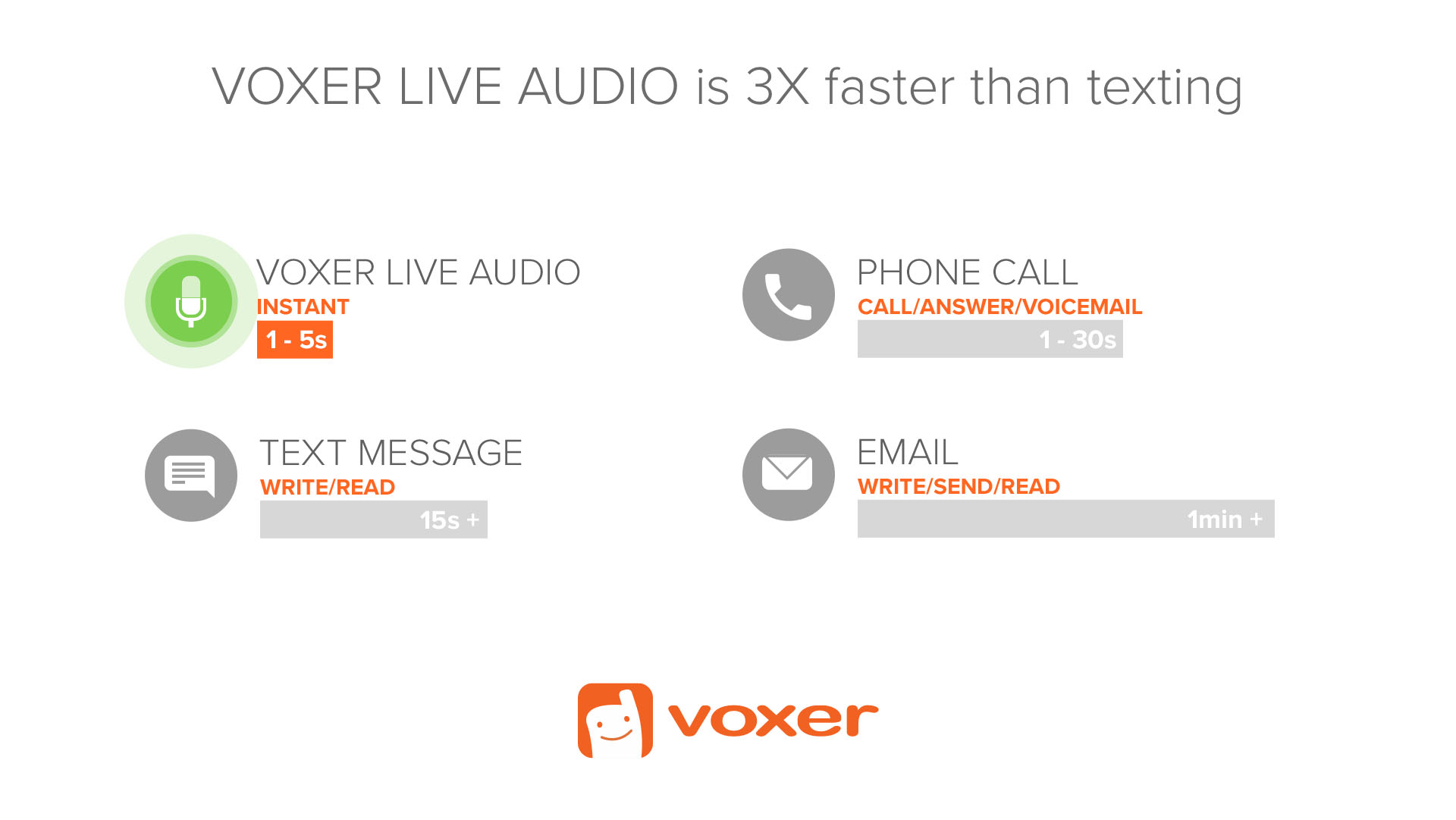 Talk. Don't text. And never miss a message. 
Voice provides clarity in tone and intent that text cannot provide. However, phone calls can waste a huge amount of time and distract from the task at hand.
Voxer's live messaging technology gives you walkie-talkie-style live voice (similar to push-to-talk) that allows contacts to hear as you speak and reply immediately. There is no latency. Send and receive to-the-point messages using your voice, and avoid typing, dialing, or dropped calls when you have impending tasks on schedule.
In addition to streaming voice in real-time, Voxer also saves messages for later playback so you never miss any information when you are unavailable or multi-tasking. This is especially valuable to reduce phone call interruptions for customer-facing staff. For the remote teams who travel in and out of areas with poor connectivity, this solves the problem of dropped calls since Voxer messages are automatically transmitted as soon as a device has a network signal. You'll never miss a message.
Along with sending to-the-point live voice memos, you can find solutions to problems on the field more easily with visual help from text, video, and photo messaging.
Communicate hands-free
Another big hurdle for field teams is handling communications with headquarters while on the  job. Text messaging often miss to convey valuable meaning and urgency, requires both hands, and it's unsafe (and illegal) while driving.
You can maintain effective communication with your team with a hands-free option. Voxer offers walkie-talkie functionally that streams your messages hands-free with a headset or lapel speaker, even if the device is locked in your pocket.
Connect with large dispersed teams
On-demand team members are dispersed across various locations. Distributing up-to-the-minute information to team members that are in the field and may not have easy access or time to read an email, can affect service levels and may even cause service interruption.
Using Voxer, you can create collaborative large group chats. You can also create broadcast chats for the ability to quickly disseminate important announcements to the entire team.
Scalable messaging solution
Desk-bound teams alike require access to a flexible platform that can be scalable to their needs. Support teams are often communicating with several drivers or field employees at once, and during peak hours this can be extremely overwhelming.   Our browser-based application brings Voxer to your computer, and it's the perfect tool for desk-based support teams who have to monitor multiple conversations at once. Just like the smartphone app, Voxer for Web allows you to send and receive live and recorded audio, text, photos, and location information.
Many companies even use Voxer for Web as a tool for quality control. Employees send photos of completed jobs which are time and date stamped, and a manager can review and give feedback on the work that was performed.
What gives successful on-demand teams an edge is consistently providing impeccable service that gives customers peace of mind. Voxer unites the best of walkie-talkie messaging to deliver the ultimate communication solution that is fast, mobile and flexible, which is invaluable to delivering premium customer service and timely deliveries.
To learn more on how Voxer can bring efficient group communication to your on-demand team or to start a free-trial team visit www.voxer.com/ondemand.