Earth Day Volunteer Gardening Mission in San Francisco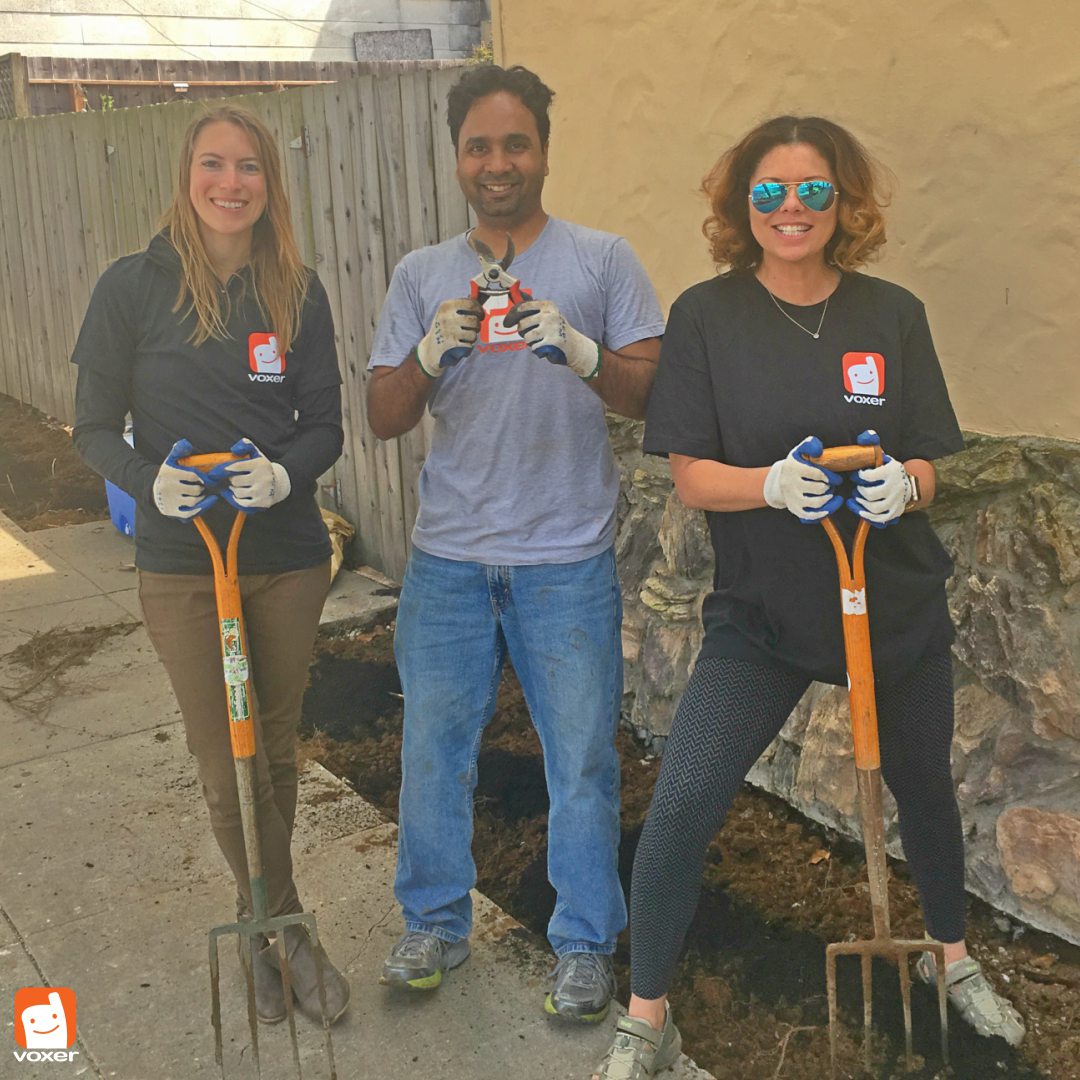 Earth Day has been celebrated worldwide on April 22 since 1970 to demonstrate support for environmental protection. We wanted to join in to the cause and give our small contribution in celebration of our magnificent planet.  For this year's Earth Day we teamed up with local environmental organization Friends of the Urban Forest in a volunteer mission to plant and care for street trees and sidewalks gardens in San Francisco.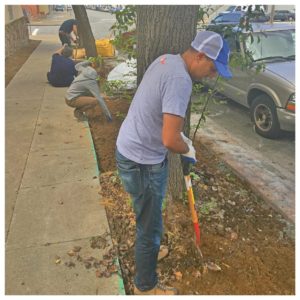 City trees improve neighborhoods by beautifying streets, cleaning the air, raising property values, and reducing polluted stormwater runoff.
For more than three decades the Friends of the Urban Forest organization has been working with property owners and neighborhood leaders in San Francisco to ensure trees and gardens get planted throughout the city. They manage every step of the process, from site inspection, species selection most suitable to each specific environment, to planting and follow up care. They organize group planting events that bring neighbors and teams together to transform city blocks.
During this sidewalk garden landscaping project, we tackled all the prep work for trees and flowers to be planted within the span of one city block in the Excelsior District of San Francisco. We helped with tiling soil, adding compost and mulch, and other gardening prep work. It was back-breaking work with zero glamour. However, it was a great opportunity to engage in some team-building while enjoying a beautiful sunny day out of the office.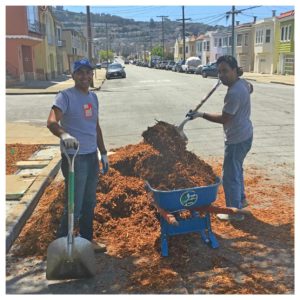 The first step was to dig and soften the soil, remove debris and loose roots, to prepare the ground for composting. Then we added compost to give the soil much needed nutrients for plants and flowers to thrive. Finally, we added a thick layer of mulch that will serve for ground cover in between the plants.
After a hard day of getting dirty from head to toe, we were happy, sweaty, and feeling awesome overall to have this great opportunity to fulfill our social responsibility while benefiting the environment in our much beloved city of San Francisco.
Here is to a tree-mendous fun day… and to many more!