How Modern School Leaders Use Voxer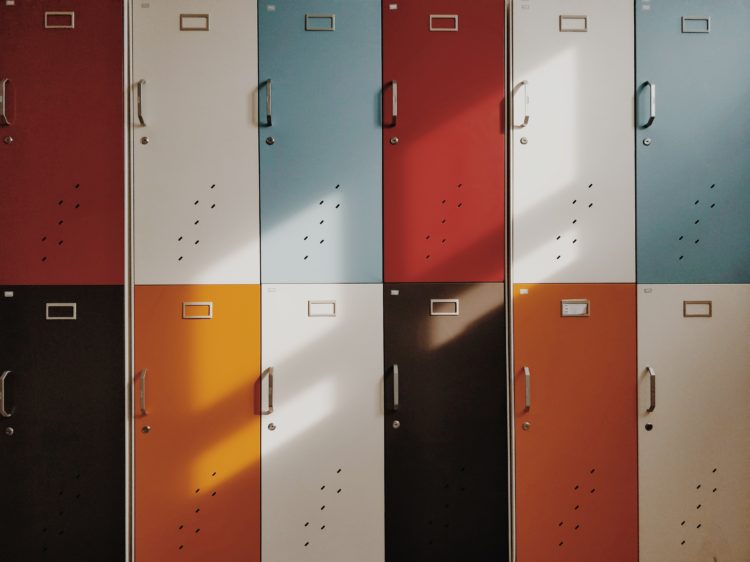 Guest Contributor: Daniel Bauer, founder of Better Leaders Better Schools
Voxer is a foundational tool for modern school leadership. Unlike many other apps available today, Voxer harnesses the power of voice. This is crucial since humans are natural story-tellers. 
Hand me a piece of paper and I might skim it.
Present to me via a slide deck and I probably will fall asleep.
But tell me a story … and I lean in.
Communication is enhanced with our voice. As a former school principal, I used Voxer in a number of ways. Now as a leadership coach and the host of the most downloaded podcast for educational leaders, Voxer is a go-to app in my toolbelt.
In-School Leadership
The best way to use Voxer as a school leader is to provide feedback to your teachers. Educators want to know that they are providing quality instruction. They care about making progress and want to know that you, the building leader, can see that progress.
Dan Pink would agree. In his book Drive, Pink asserts that mastery motivates. Humans want to get better and better on work that matters. 
The normal observation and feedback cycle looks like this: An admin schedules a walkthrough observation. She takes some notes for 5-15 minutes and runs to the next class. If her system is tight, she emails her feedback or leaves a handwritten note for the teacher as she leaves the classroom. This is not the norm. 
Most of the time school leaders are bombarded with all sorts of requests for their time and attention. As a result, feedback is sent at the end of the day, maybe even after students and teachers have left the building. 
If the observation happened in the morning, the teacher has been wondering about her performance the whole day. She has started telling herself a story about what the administrator thought about her instruction. This creates distance between the teacher and school leader. It erodes trust. 
So how do we close the gap?
Use Voxer. 
As a principal, I always took 30 – 60 seconds after leaving the classroom to send a teacher a voice memo about the observation. There were two main advantages to doing this. First, sending a voice memo via Voxer is easy and fast. More importantly, I could communicate exactly how I felt about the observation. 
The written word leaves a lot to the imagination. Often that is a good thing (e.g. reading fiction), but that is a barrier to communication in the context of feedback. Voxer eliminates this challenge. Admin can communicate emotion using their voice: excitement, gratitude, wonder. 
In my voice memo I would share at least three ideas:
Gratitude for allowing me to observe
Point out (with enthusiasm) what I appreciated or admired about the lesson
End with a reflective question and an invitation to debrief
That last point is important. By ending with a reflective question and an invitation to debrief, 9-out-of-10 times, teachers would come find me to discuss the lesson. This dramatically increased the number of professional conversations happening around teaching and learning. 
Everyone wins. 
Before using Voxer teachers rarely would find me to debrief after an informal observation. After Voxer, debrief conversations skyrocketed.
Here is exactly how to send a voice memo providing feedback:
Open Voxer and go to the My Notes section
Record your voice memo (remember to use emotion)
Click the right arrow
Click the up arrow to share
Click copy
Open an email, paste in your voice memo, and send
If you are wondering right now, how would I get my whole teaching staff to sign up for Voxer? You don't have to. The voice memo you send via email can be played right inside the message. Of course, it would be great to have the faculty sign up, but for the purposes of sending teachers feedback, it isn't necessary. 
Growing Your Professional Learning Network (PLN)
Voxer is also an amazing tool to grow your PLN. 
What do you think the most meaningful social network is for the modern school administrator? 
For the last ten years I have been using Twitter to grow my PLN through different chats (e.g. #822Chat, #PrincipalsInAction, #LeadUpChat, #KidsDeserveIt, etc.) and by following interesting hashtags and leaders I admire (e.g. @JessicaCabeen, @Demetrius_Ball, @DRCSJones). Twitter is great for quick-hitting professional development. Voxer enhances the whole experience.
What I have observed is that the relationships that start on Twitter, very quickly move to Voxer. 
Why? Because voice is more powerful than text. 
Conversations that start online are taken to individual or group conversations on Voxer. 
The learning continues. 
It goes deeper. 
It gets better. 
Since Voxer is mainly a voice app, it is also very easy to use on the go. Another key quality for the busy school admin.
Many of the Twitter chats I named above have private groups that extend the conversation, share important resources, and fosters relationships.
Voxer is a great way to connect with other educators and grow your PLN. 
It is also a tool widely used by members of the most powerful PLN in the world — the Mastermind.
How We Use Voxer in the Mastermind
Today I do not lead a local school, I am a leader of leaders.
At Better Leaders Better Schools we believe that everyone wins when a leader gets better. Everyone wins when YOU get better. 
We help school leaders level up through human connection and community building. 
We support school leaders through two world-class communities: The Mastermind and the Go! Community.
In the mastermind, we currently have four cohorts made up of sixty school leaders from six different countries around the world (USA, Canada, UK, China, Tunisia, and Australia). There is great diversity in our leadership community. 
Voxer makes it easy for members around the world to connect outside of our weekly coaching calls. In the screenshot below you can see some fun names: the Purple Cows, No Pockets, Free Spirits, and Guiding Principals.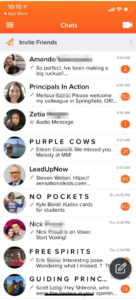 Each mastermind cohort uses Voxer daily to continue the rich discussion we had in our weekly coaching call. 
Generally, how we use Voxer:
Collaborate on projects
Exchange resources
Share life updates
Solve challenging problems
Cheer each other on to success
Discuss articles and books we read in our community
In the past week, here are just a few specific ways we've used Voxer:
Rosemary in NY asked the team to provide feedback on her welcome back to school video.
Loren in DC shared how he communicates priorities to the school on a weekly doc and color-coded calendar.
Amy in Toronto started a conversation on on-boarding new staff members.
Renee received a kabillion ideas as she enters her first year of the principalship.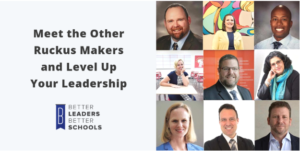 And that was just in one day in a few hours …
This support and relationship building is crucial for a school leader to be a success. 
Isolation is the #1 enemy of excellence. Being a Principal or AP is a lonely role, but it doesn't have to be. 
Whether you join a powerful PLN like the Mastermind or connect with another group, you owe it to yourself (and the community you serve) to super-charge your leadership and grow your PLN by using Voxer.
---
Daniel Bauer is the founder of Better Leaders Better Schools, a trusted blog and category-defining podcast for ruckus makers in education. He helps school leaders fight isolation and frustration through his leadership community, "The Mastermind," in order to gain clarity and find solutions to their greatest challenges. Daniel is also the author of The Better Leaders Better Schools Roadmap.
You can connect with Daniel on Voxer, Twitter, or LinkedIn
Turn your commute into a PD experience by listening to his podcasts:
The Better Leaders Better Schools podcast on iTunes or Spotify
The School Leadership Series on iTunes or Spotify