What to Do When Communication in Your School is Failing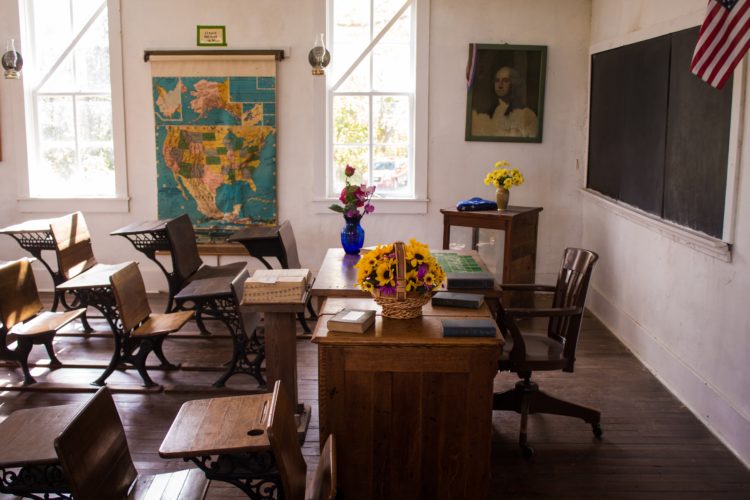 Ensuring your entire staff can communicate in an approachable and collaborative way is crucial to facilitating a manageable communication system school-wide. To run like a well-oiled machine, it's essential for everyone to stay in-sync: from day-to-day events such as classroom lessons, extracurricular activities to departmental meetings. To operate a successful school, communication is key. Here's why:
At first glance, you might not notice any imperfections and believe your communication is excellent. However, if you are to really look deeply on how your entire school communicates you might think to yourself, "perhaps it could use some improvements." 
However, looking to change school-wide communication winds up getting pushed down your neverending to-do list, especially as the school year ramps up. As you are fully aware, mass chaos usually erupts at the beginning of the year. It can be incredibly taxing to try and fix your communication in these moments. 
Therefore, revamping and executing a sound communication strategy before the start (or even middle) or the school year will have a lasting impact as it may lessen any struggle your school might face throughout the year. Especially, as papers are graded and parent-teacher conferences need to be scheduled. 
There are some common mistakes that should be avoided at all costs when trying to make a smooth communication transition:
Don't talk about other teachers particularly negatively to parents and students
Avoid being overly judgmental of other educators
Don't neglect emails or other forms of communication from administrators 
Avoid distractions with speaking with others
Rather, think about the way you can transform your school-wide communication to support teacher collaboration. Consider these 3 common communication tactics you may want to explore this school year. 
Positivity
Encourage and show kindness to those around you even if you don't agree with their point of view. There is much to be said for empathy when you take the time to listen to others and can collaborate. After all, you are striving to encourage your students to be the best they can be, so why not make sure to demonstrate these characteristics for them when conversing with your colleagues.
Remember to always encourage open-mindedness even when you might not agree with someone's point of view. Often times, we can get trapped behind our own lens but by opening our eyes we can imagine new possibilities. Not only will other educators notice this and want to emulate this behavior but your students will undoubtedly want to duplicate it too. Not to mention, others will want to surround you when you have a solid work ethic. 
Teacher Collaboration
It can become increasingly challenging as the school year progresses to sustain work-life balance. We all know how hard a teacher's work all year long. Therefore, teacher collaboration is absolutely vital to help make your day-to-day activities smoother. 
Sharing stories about what happened in your classroom on a given day will help spark ideas for other educators that may want to implement these tactics or tools into their classroom. Additionally, sharing feedback on something that went really well in your class, or even not so well will help encourage others to provide feedback. If anything, it may help you unload and rejuvenate by getting inspiration from others. 
Co-teaching and merging classrooms is another way to engage students to learn from another educator and interact with other students that they might not converse with directly when in their own classroom. By integrating lesson plans from other teacher's it will not only help lighten your workload but open your eyes up to countless lesson plans and ideas you might not have imagined. There are tons of sites that help teachers collaborate if you are needed to expand your teaching network. 
Presence
Have you ever had a conversation or worked with an individual that isn't giving you their undivided attention? It doesn't feel that great, does it? Needless to say, you will want to make sure your staff is not only present for your student body but school-wide. 
For example, if you are an administrator you will want to make sure you are available to your staff by either greeting them when they arrive or are available for questions during class transition times. Have an "open-door" policy so that others on staff feel like they can freely communicate with you when you have a moment to spare. 
Apply the Right Tool
Take into consideration that you will want to have the right tool on hand to ensure your internal communication is cohesive. We might be a little bias, but using an audio messaging app, like our own Voxer, will not only make sure you have a sound communication system in place but will be a tool wholeheartedly supported by your staff.
Email and texting can be cumbersome, and it is hard to truly understand one's tone when sending emails. Just like you'd like your students to use their voice when participating in class, you will want to give educators in your school the same experience when speaking school or perhaps distinct-wide. 
With an app like Voxer, you can clear up some of the major communication concerns within your school such as:
Create emergency chats
Make sure students are accounted for while on a field trip
Organize afterschool pickup
Alert the janitor if there is a spill during lunchtime
Allow teachers to share stories from their classroom – successes, and hardships
Recognizing that miscommunication within your school can be the source of many problems and you might want to reconsider how important you want to make these decisions as you mark the start of a new school year. Imagine how much stronger your school would perform if you can solve these problems and address any underlying issues. 
At this point, it shouldn't be a surprise that school-wide communication is a building block not only to nourish your teaching and administrative staff but by doing so you will ultimately support your students. Which is the most important. Setting a high bar at the beginning of the school year will rev up your staff, make them accountable, and help sustain them throughout the entire year.