Dispatchers, Can You Hear Me? When Communication Gets Wonky.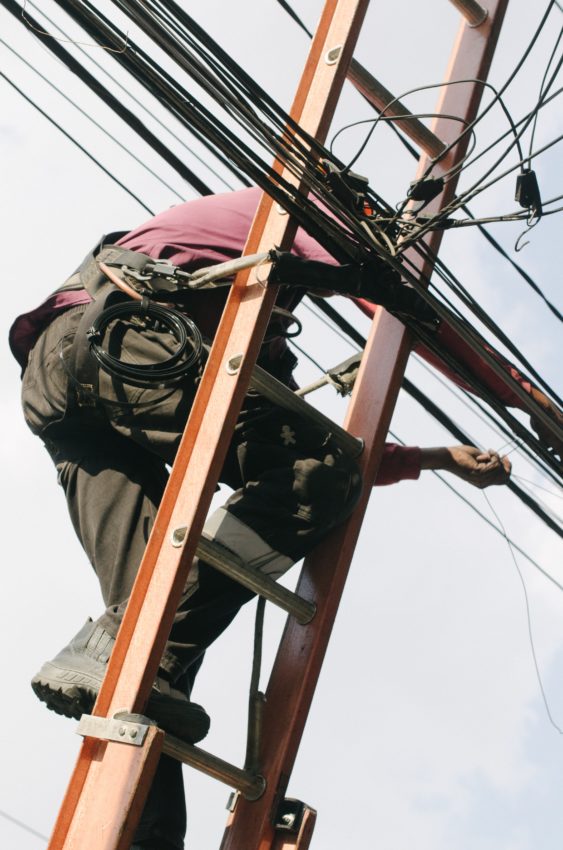 Dispatchers are well-versed and can readily spring into action at a moment's notice. When they receive a distressed call from a customer they are required to make a snap decision in the blink of an eye. These choices can break or make their customers experience with their business. 
As much as a dispatcher needs to have a sensible and sympathetic demeanor they need to be a master of communication. Connecting with team technicians communication must be efficient and crystal clear. If not, they will be subject to hostile customers, clueless technicians, and a stain on their business's customer satisfaction rating.
Luckily, with advances in technology, your team can streamline communication.
Think about how you are currently communicating between dispatchers and technicians. Despite how you believe your team is performing there is always room for improvement. If your team is still communicating via SMS messaging, phone calls or walkie talkies. Fortunately, today you can combine all three mediums all in one platform. With a walkie talkie app, you can leverage application flexibility. Best of all, your technicians can have the convenience of using their mobile device. While your dispatchers can communicate via desktop.
Here is why migrating your dispatchers and technician's to a walkie talkie app will take your communication to the next level.
Cost Savings
Walkie talkies will set your company back at least $400 apiece. Because the majority of employees do not tend to consider how expensive these items are for you as an employer, it's not uncommon for them to be misplaced or damaged. You're probably currently replacing a handful of walkie talkies per year. Not an ignoble number.
One of the clearest benefits of embracing a walkie talkie app is that your technicians no longer have to carry around an extra device. Much to your employee's delight, they will be glad to replace that clunky device with one they carry with them all day long.
With a walkie talkie app, like our own Voxer, they simply need to download the app and log in. If it sounds too good to be true, I assure you it is not. Walkie talkie apps are on the rise and it's easy to see why. Think of the enormous cost savings to replacing or repairing devices.
Whether you supply them with a smart device or you allow them to byod to work you'll be glad you implemented this strategy. A thrill for your field technicians and your deskbound dispatches will rejoice to have this application available on their desktop.
Leverage Accountability
Working in the field service industry technicians have an abundance of freedom. But, what happens, when you as a dispatcher feel ghosted? For example:
Did the technician not receive your message
Was the message read but ignored
Spotty cellular service and the message was not delivered and may never get read
Read, but quickly forgotten
Does that hit the nail on the head?
It's no secret that it can be difficult for some to remember all the details of communications. But, with an audio messaging app like Voxer, you will have a record of all communications. Which is great if team members don't recall details. They can simply re-listen to the message as opposed to reaching back out to the dispatcher. Saving your dispatcher time spend reiterating old messages. Additionally, Voxer includes texting, photo, and video capabilities. It can be deployed on all smart devices. 
Better Customer Service
Without customers, you don't have a business. You will want those customers to use your services when they are in need of help or at least let others know what a superb job you did to keep the business flowing. Regardless of the industry customers want to be taken care of. You'll want your technicians to be able to handle customer problems without batting an eyelash. 
When a customer reaches your dispatcher they want help, instantly. Let's say you have a customer call in to say that they need to get a plumber to their house, stat. Your dispatcher will be trained to delegate the right technician to handle the job and resolve the situation.
The inability to handle the situation with ease can cost your company not only your customers but their referrals. Those precious moments of waiting to find an available and responsible technician is a game-changer. You'll be able to see which technician has read the message with message receipts. That way, you won't have to wait and wonder if someone has read your message or not. You can go down your queue to find another technician that might be quicker to reply.
Ready to Take Action?
Now, it's more important than ever to have a sound communication system in place. It would be a shame to miss out on opportunities to strengthen communication between your team. Fumbling correspondence will only hurt your bottom line as your customers will notice.
Why drive away your business due to irregular communication that will result in an unhappy customer? After all, without your customers, your business doesn't stand a chance. So, what are you waiting for? Leap into action to streamline your communication. You'll make more time for your team and generate generous cost savings. Best of all, your entire team's productivity will soar.