How to Ensure Customer Satisfaction and Not Drain Loyalty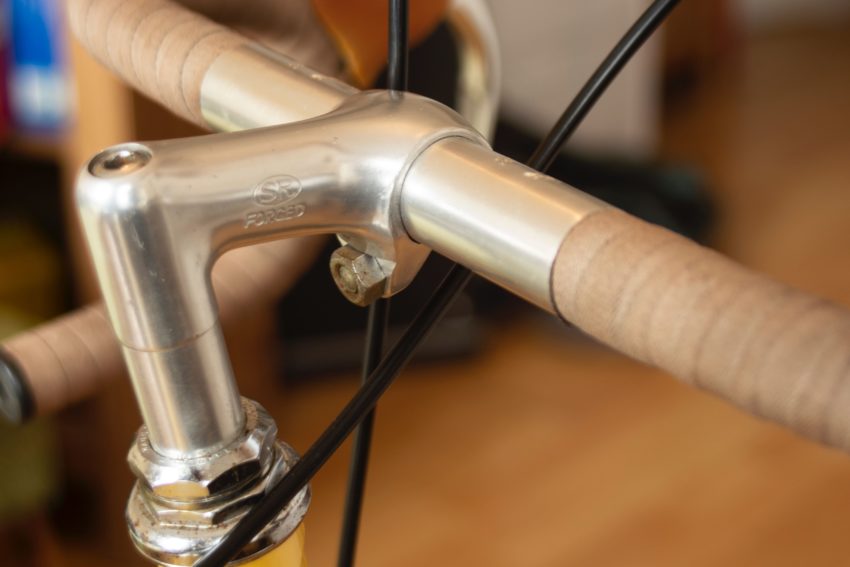 Hop into your customer's shoes for a moment. Imagine, your kitchen sink is clogged and overflowing with cereal, rice and what perhaps looks like to be a mangled fork. You have a 2-year-old screaming in the backdrop and you are already late for work. Best to phone for help. You need a plumber and you don't need one now, you needed them ten minutes ago. Much to your dismay, the plumbing company says it will be 4-5 hour wait. They need to track down an available technician.
Doesn't sound like the optimal customer experience now does it?
As a field service company your company lives or dies by your customer's experience.
Nowadays, with services like Angie's List, it is easy to track down a technician and customers will take the time to leave you an online review. If you've gone over the moon for the customer they will recommender you wholeheartedly. Or if left defeated they will inform the whole world to never use your company.
The good news is there are simple to increase satisfaction amongst your customers. By adding these to your repertoire you will exceed your customer's satisfaction. Making your technicians day-to-day duties a little breezier. Below we've outlined a few tips to get your team started on how to ensure customer satisfaction. 
Show Your Customers You Care
Research shows that 51% of customers will not do business with a company if they have a bad experience the first time around. It also states that on average more customers will rate a poor experience as opposed to a great one. This will have a dramatic and everlasting impact on your business.
More often than not, if a customer is reaching your business they are in crisis. Erasing unnecessary stressors calm their nerves and enlist trust in your team. 
Reduce Response Times
Technology is accessible at everyone's fingertips 24 hours a day. It's arduous to wait a second for a response let alone put on hold for several minutes to get a live person on the phone. When customers recount some of the best services they've received it is typically when the operator picks up immediately. The customer often thrilled and surprised you picked up. Creating effective systems and by taking advantage of technologies that will shorten wait time for reaching your team. It will allow your customers to not get distressed and hang up before you even make the sale. On-demand appointments are a great way to cut out wait times and how to ensure customer satisfaction. 
Communication Regularly with Customers (and with dispatch)
Nowadays, with an influx of communication, everyone expects to have a service completed instantly. Waiting periods are daunting for customers especially when they are in high-stress situations. A four-hour window sounds like a lifetime. Not knowing when a technician will show will be inadequate. If you aren't in regular communication with your customers the impact on your businesses bottom line will be noticeable.
Because of this, you will want to make sure your technicians and dispatch can also communicate with ease. Armoring your technicians with a dependable solution will be invaluable. If you are currently using text messages, phone calls or long-range two way radios to stay in touch, chances are you are missing the mark. Consider outfitting your team with a walkie talkie app. A modern solution to an old favorite. It will cut down on repair and maintenance costs, clear up miscommunication or unnecessary back and forth.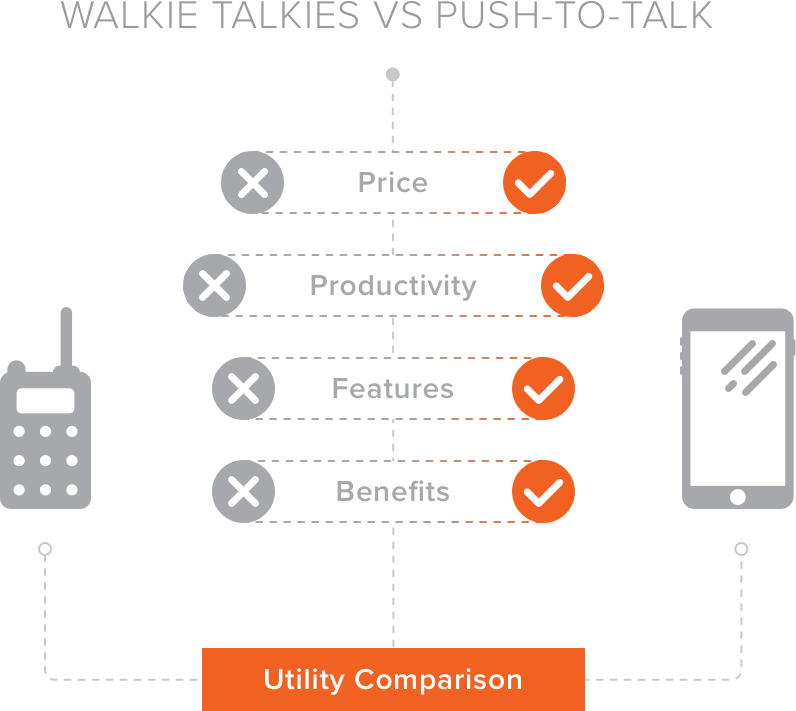 Give Status Updates
Remember that woman the screaming toddler we mentioned earlier?
Well, her patience is low and she wants to know where the technician is. How much longer until they arrive. And when the job will be completed.
No, she doesn't want to get a call or wait on hold.
If your company already doesn't have an app or website that can give the customer this access it will be a priceless tool. Not only will it drive business but your customers will sigh in relief.
Give Technicians the Right Tool
You may have already seen a pattern and that communication and your customer's happiness go hand-in-hand. Otherwise, they are destined to fall short of customer expectations. We are happy to say there is a communication tool on the market that will streamline your entire operation.
Your technicians likely communicate to dispatchers via a walkie talkie or smartphone that they already have in their pockets. Why not combine the two into one. That's right, we're talking about a walkie talkie app. With a push of a button, your entire team will have smoother communication. It might seem drastic at first, but it will be a momentous step forward to having seamless, rapid-fire and clear communication.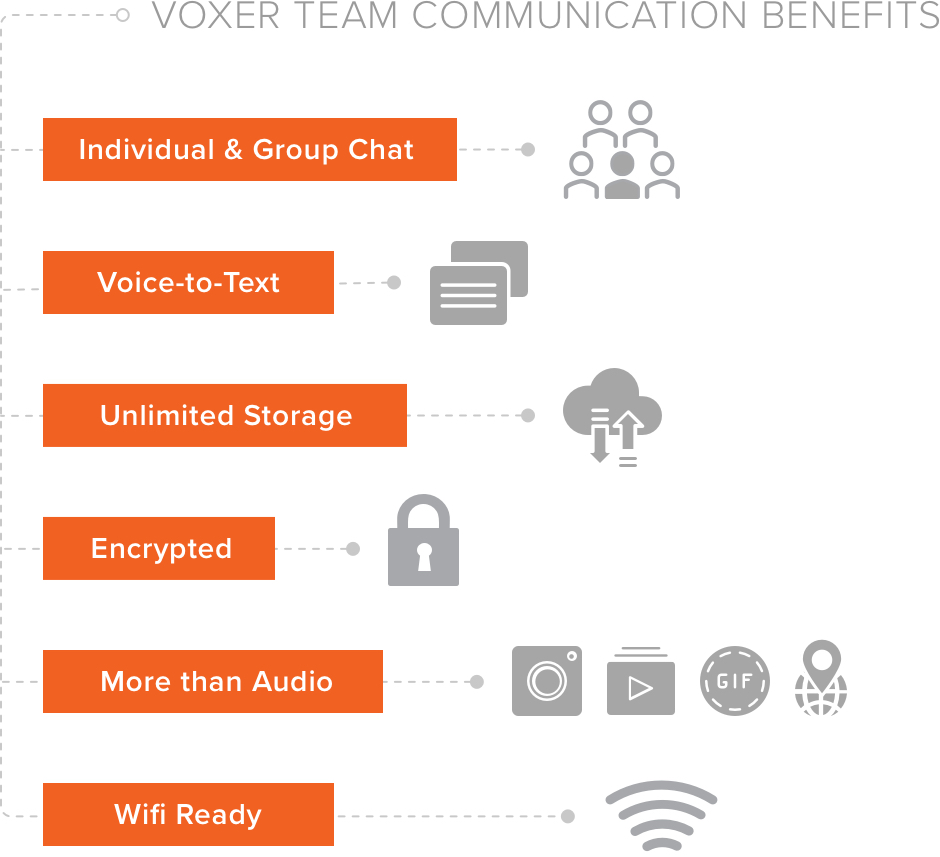 Get Customer Feedback
Why do we do this? Ultimately, you are doing that so can figure out how to ensure customer satisfaction. Doing so you will drum up new business as they will be more than willing to write you that glowing review. Think of it this way, if you don't your business will likely suffer as if they have the opposite experience. They will be likely to try and help your business go down the drain.
Consider implementing a customer engagement software program. That way, you can see how they rate the experience firsthand. You'll get new insights and can dig into the questions where you are looking to make improvements.
How to Ensure Customer Satisfaction
Stop idling and start executing these tactics to drive customer satisfaction. When your team communicates smoothly you will experience the benefits and improvements. It will strengthen the commitment and loyalty of your customers.
Think of it this way. You won't have a business without any customers – so make them faithful and keep them happy.