No Longer Hassle with Walkie Talkie Maintenance and Replacement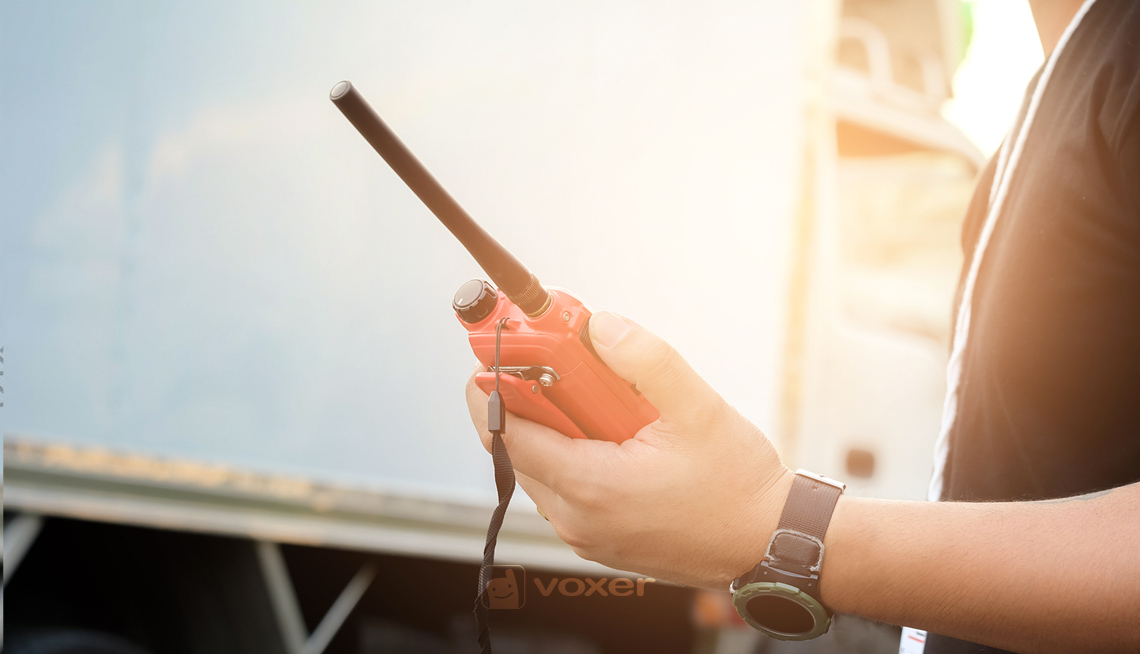 Walkie talkies are an incredibly convenient communication tool when it comes to running a team, so it's understandable why so many different businesses are using them. The issue is, do you really need to give your team one more device to carry around, maintain, and keep track of?
At the end of the day, the hassle of maintenance plus the cost of replacements does not really seem worth it. Luckily, there is an alternative option for you that will eliminate your concerns. Let's explore how traditional walkie talkies will become a thing of the past now that walkie talkie apps are on the rise.
What a Traditional Walkie Talkie Costs You
High functioning walkie talkies will set your company back at least $400 a piece, and that is just the initial payment. Because the majority of employees do not tend to consider how expensive these items are for you as an employer, it's not uncommon for them to be misplaced or damaged.
Even with the most responsible team, mistakes are bound to happen, it's just simply what comes with running a business. You may find a good company that will give you a reasonable price to fix your equipment rather than buying replacements, but you will still end up paying hundreds of dollars with each device.
Using a good walkie talkie app adds the tool directly onto your employee's personal smart device. This not only eliminates your responsibility for maintenance costs, but it will also give your team a higher incentive to take care of their device.
The Convenience of a Walkie Talkie App Goes Beyond Saving Funds
Not only will an app decrease unnecessary expenses to your company, but it also provides you and your team with: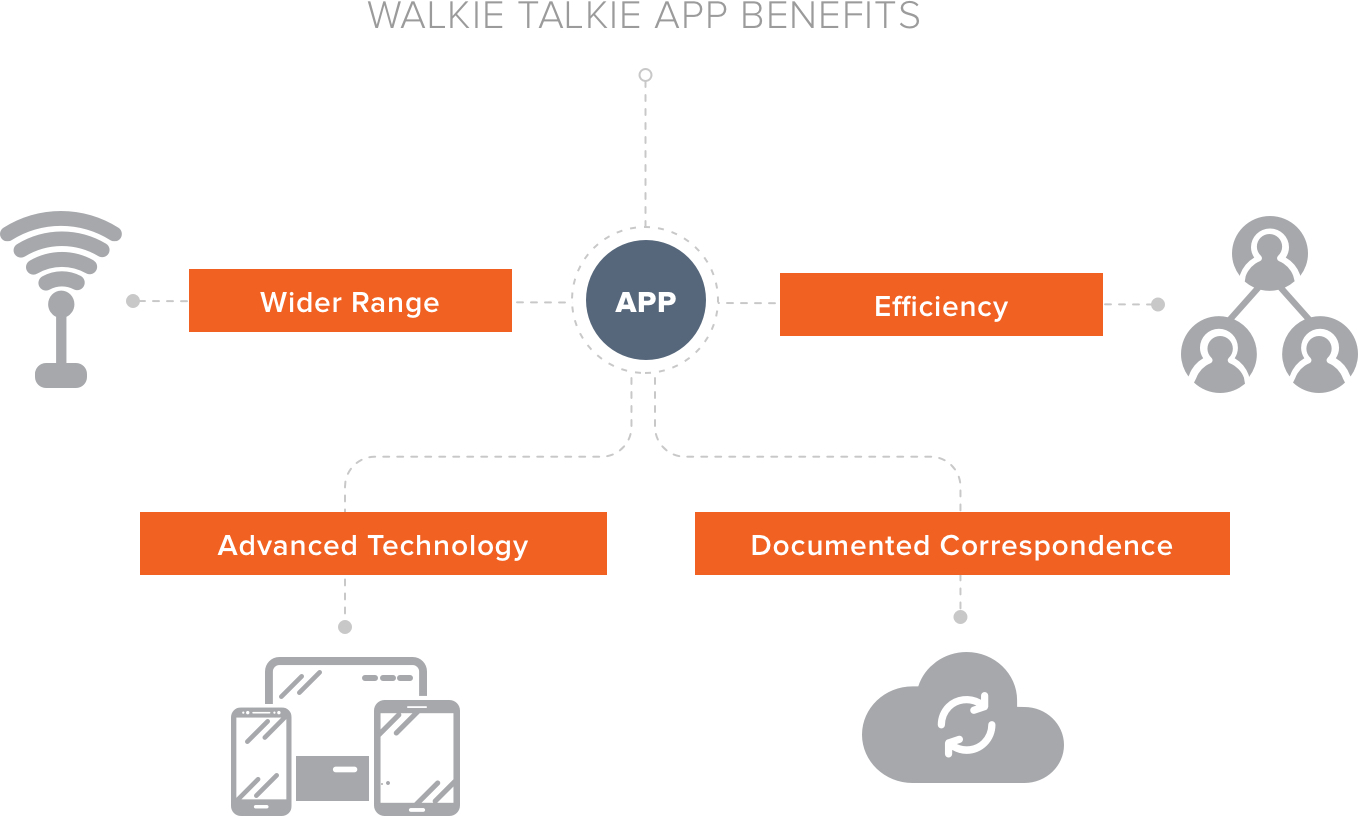 Advanced technology. A seasoned business owner understands that the newer the technology, the more helpful it is. Outdated equipment often proves to be frustrating and doesn't accomplish the task as smoothly as you need it to. It may seem like you're saving yourself some money in the beginning, but it will ultimately cause more stress and expenses than modern technology would.
Wider range. Standard walkie talkies only allow communication for a limited amount of distance between devices. Using an app on your smart device gives you virtually zero limitations.
Efficiency. Walkie talkie apps are specifically created to provide efficient means of communication amongst teams in all industries.
Documented correspondence. There is a lot of back and forth when it comes to team planning and decision making. The more that these discussions can be revisited, the better. Having the ability to go back and hear what conclusions were met makes it way easier to carry out tasks and keep things running smoothly.
Stay in Control and Informed
Using a team communication app will not only save you money, but it will also allow your team to run with a higher level of competence and efficiency. Stay in control and informed with technology that was made to help your company function at its best. Keep costs predictable with the only payment being the one that you agree to at the start.