Deepening Professional Relationships Through Voxer
By Victoria Olson, Grade 3/4 Teacher
In the Summer of 2013, I thought I had already found my professional development mecca as a teacher. It was Twitter. As crazy as it sounds to those outside our circle, teachers all over the globe use social media to connect and collaborate to further their professional development. From Twitter chats where conversation revolves around a common hashtag, to Google+ groups that focus on specific learning styles or projects, social media has helped me forge several professional relationships and friendships with educators all over the world over the last two years.
Little did I know that the fall of 2013 would bring me Voxer, which changed the way that I connected with my peers. This app was different; it helped me collaborate even more specifically with common interest groups, while also challenging me to listen and speak with more intent, lest I waste any of my colleagues' precious time. Voxer's ability to asynchronously exchange voice, text, and image messages in a group was more than alluring to teachers who were hungry for new ways to connect and collaborate with one another.
Today, Voxer is a part of my everyday life as an educator. I am part of a number of one-on-one and group conversations that discuss everything from education technology uses in elementary settings to collaborative conversations about edcamp organization. The best part is that I can listen and interact with these groups anytime that I wish to. Sometimes, I listen to the group voicethreads in their entirety, treating it like a podcast that I listen to on my commute. At other times, I pick and choose which conversations that I want to be a part of, just like I did on Twitter.
What Voxer has offered the most to me as an educator is a way to deepen the professional connections I already held with my peers around the globe. As a Canadian who regularly presents at conferences in the US, I am often displaced from my colleagues and unable to collaborate until the event date draws nearer. Voxer groups allow me to connect and put a voice – and personality – to my fellow faculty before I even meet them face to face! If we already know each other, then it gets even better when we actually meet. Voxer is a way to "reunite" and chat at times that work for us, when it is otherwise impossible to do so.
Groups of eager teachers naturally stumble into rich conversations regarding pedagogical philosophy, social issues, the design and refining of lesson ideas, and the stories that make teaching the adventure that it is! Voxer has provided us with a simple platform to share those ideas and makes it easy to connect with our colleagues, even if they're on the other side of the world.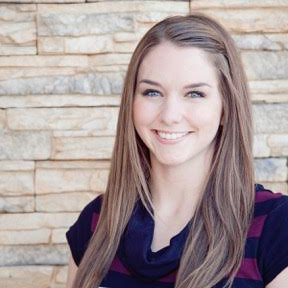 Victoria is a grade 3/4 teacher and technology coach at West Langley Elementary in Langley, British Columbia. She is a student in the Masters of Educational Technology program at the University of British Columbia. Victoria co-founded #bcedchat, EdCamp35, and the EdTech Mentorship Network to increase networking between BC educators and to enrich the focus on professional development within the province. She is an Apple Distinguished Educator (Class of 2015), a Google Certified Teacher (GTAATX), and a Google Education Trainer. Victoria is an active member of her Personal Learning Network and advocates for online sharing of best pedagogical practices. She believes in meaningful tech integration and innovation in schools, helping teachers reach their professional goals with pedagogical development and technology. Victoria shares resources and blogs at techteacheronamission.com and you can follow her on Twitter @MsVictoriaOlson.