How to celebrate Valentine's Day in a long distance relationship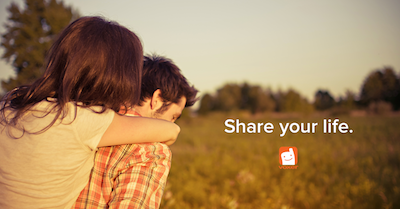 Long distance relationships can be really tough. Nothing really beats being face-to-face with your love, but technology has come a long way to help bridge the gap. For those who endure a long distance relationship, here are some tips to help you stay connected and in love this Valentine's Day and beyond.
 1. Schedule time to talk and make it a priority on your schedule
Designate a set time to spend together, just like you would set time aside for a dinner date, and spend that time truly focused on each other without distractions.  Especially if your loved on is in a different time zone, this is an important step to avoid interruptions during work, school, or your favorite TV show, while not making your partner feel ignored wanting to talk while you are busy.
2. Stat active in each other's lives
Your partner should be the person you talk to the most about what's going on in your life, so it's important to include your partner in your daily activities. Share what you are doing with your partner, send them a live voice message, share photos or videos of what is happening in your life. If you watched a movie, or is reading a book, share with your partner and encourage him/her to do the same so you can discuss what you liked about it.
3. Keep the spark alive
It is hard to keep the magic of the relationship when you are far away from each other. Make an effort to show your commitment and be creative in ways to keep the spark alive! Let your partner know that you are thinking of them and that you are still interested in being with them despite the distance. A short voice message to say 'I love you', a picture of something that reminds you of him/her, text message a poem. It's the small things that can make all the difference.
Want to stay in touch with your loved ones with live voice? Download Voxer!