Walkie Wednesday: Resetting your Password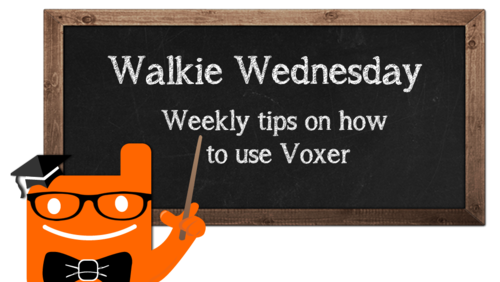 Uh-oh, logged out of your account? Fear not. Don't let the dreaded lockout get your down. Whether you want to change your password for security reasons or you just forget your password – we've got you covered. Follow this quick step guide to get you back into your account and back to what you love most, voxing! 

Resetting your Password is simple on Voxer.
On the Voxer login screen, tap on the 'Forgot Password?' option.
Enter the email address associated with your Voxer account and tap the 'reset' button.
Check your email inbox, look for the 'Voxer Reset Password' email and follow the hyperlink to change your password. (Be sure to check your spam folder as sometimes the reset password email does go straight into that folder!)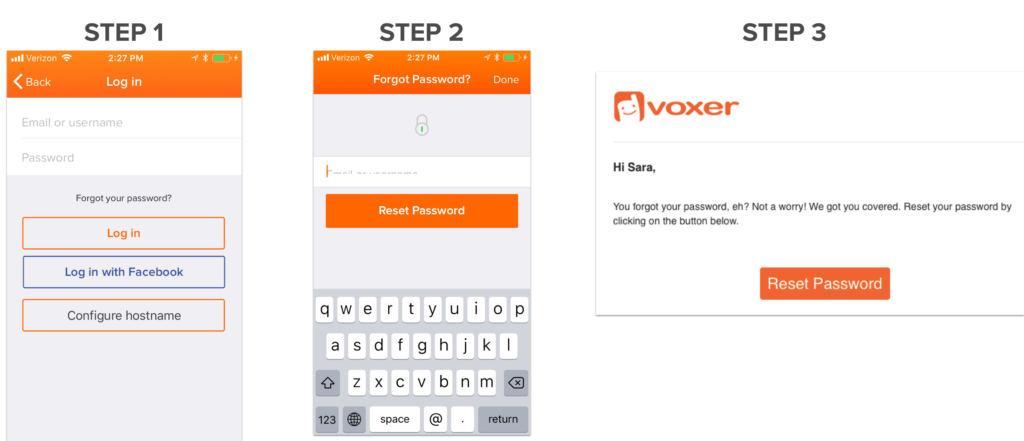 Having a secure password is important.
Passwords you might want to avoid (123123, the word 'password,' your name, or any common words). Try creating a password with a mix of upper and lower case letters, numbers and symbols (@, &, !, # etc…). We recommend anywhere from 6 – 20 characters. It's also recommended to change your password every 3-6 months. 
Things to note:
If you created your account via Facebook a password was not created for your Voxer account. You'll simply log in with the Facebook link. So no need to reset the password.
Still having difficulty resetting the password after completing all of these steps? Reach out to our friendly support staff via the app!
Want more ways to make sure you are secure via Voxer?
If you are a private junkie, our private chats feature is the solution for you. Private Chats are end-to-end encrypted messages that can only be seen or heard by you and the person who is receiving your message. 
While all Voxer messages are secure when you create a Private Chat only the person who is receiving your message can listen, read, or see it. No one else. Not even us.
***Private chats will disappear if you log out!