Live messaging and voice messaging – one in the same?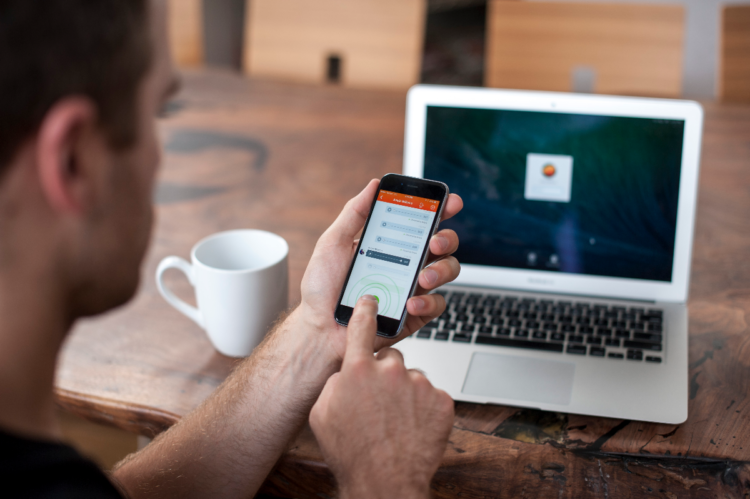 It would be hard make a case that texting is faster than voice messaging.
It's no wonder why there has been an explosion of voice messaging apps over the past few years. Whether they are already a function of you phone or your favorite downloadable app. Voice messaging apps are here to stay. 

We recently came across a Wall Street Journal (WSJ) video about how voice messaging is already a feature on your iPhone and how you are now able to turn your phone into a walkie talkie.
What are standard voice messaging apps lacking? We didn't have to think too long about this.  Our apps core functionality, live messaging.
Check out our quick on the difference between other voice messaging and Voxer – live, instant communications (turn your phone into a walkie talkie!)
Turn your phone into a walkie talkie
Voice messaging differs from live messaging. 
Although many apps offer voice messaging, they lack instant communication and walkie talkie mode.
Turning your phone into a walkie talkie means real-time, streaming communication – as if you were having a face-to-face conversation.  Talk with one person or a whole group and hear what they have to say, instantly. 
Pro Tip: Listen and respond to chats hands-free with a bluetooth or wired headset.
Our timeline shows how Voxer stands out amongst the rest.

Talk across all devices
The struggle is real. You'd love to send voice messages to your best right right in your standard messaging app, except you can't.
Your a long-time iPhone fan and your bestie loves the customization of their Android phone.
A standard voice messaging app just doesn't cut it. Why limit yourself to voice chats with your friends just on your iPhone. Your Android and friends need love too.
Does your Mom resist the smart device craze and prefer to use their desktop? No problem, she can just login desktop or laptop and listen to all of your messages.
Imagine, never having to hear Mom repeat herself over and over again. All messages sent on Voxer are stored for your listening pleasure now or later.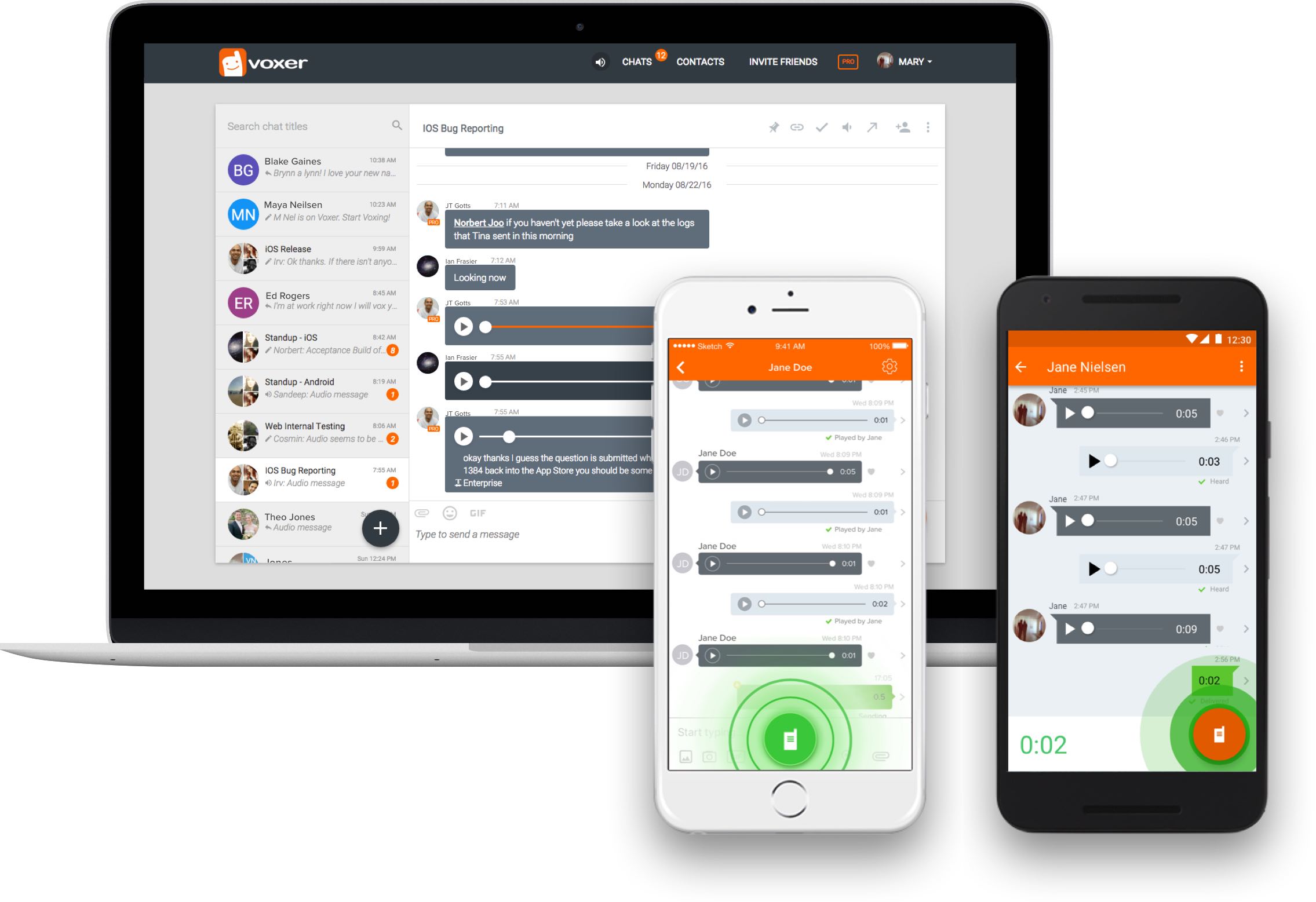 Use any data network
You can use Voxer anywhere in the world without worrying how many text messages you have left on your plan. We don't care if you're on 3G, 4G, LTE or WiFi.
In fact, you can even use it when you've got no connection at all. We'll hold messages on your device until your connectivity is restored.
Voxer Business offer other awesome features that other standard voice messaging miss out on.