Voxer for Web: Access Multiple Chats from your Desktop
Voxer for Web is now available to all Voxer Pro users, giving access to multiple chats on a single desktop screen!
Compatible with Chrome, Firefox or Internet Explorer 9 and up, Voxer for Web syncs all messages between your computer browser, and any mobile device you are logged into.
Voxer for Web is great if you work in a stationary place and need to listen and respond to multiple conversations at once. Alongside recording and sending voice messages, you can send text, and attach photos from your desktop.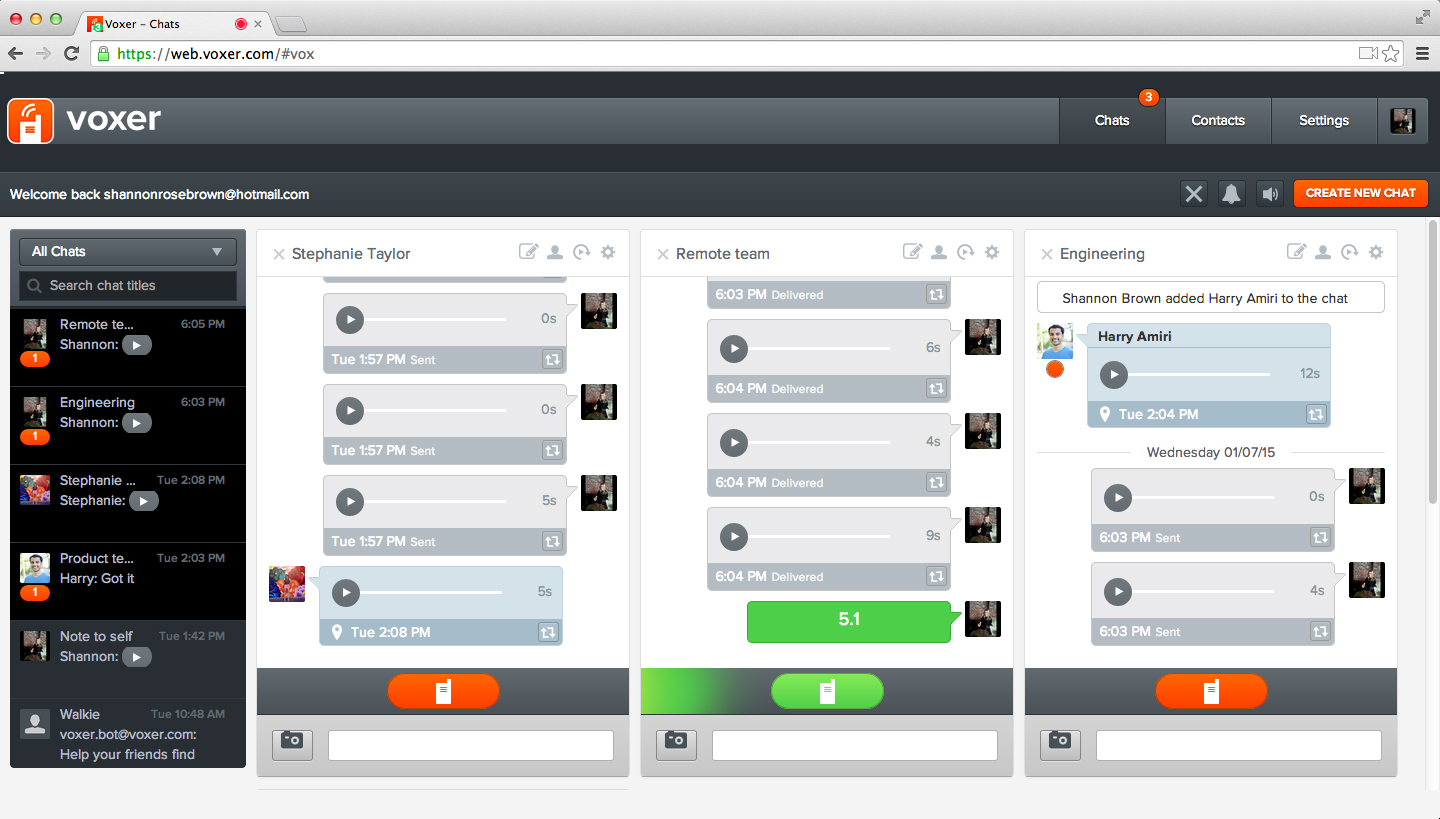 To get started you must first upgrade in-app to Voxer Pro, then log in to Voxer for Web from this link. To learn more check out our support pages, or try it out and let us know what you think below!