Are There Apps Like iMessage? | What is Voxer?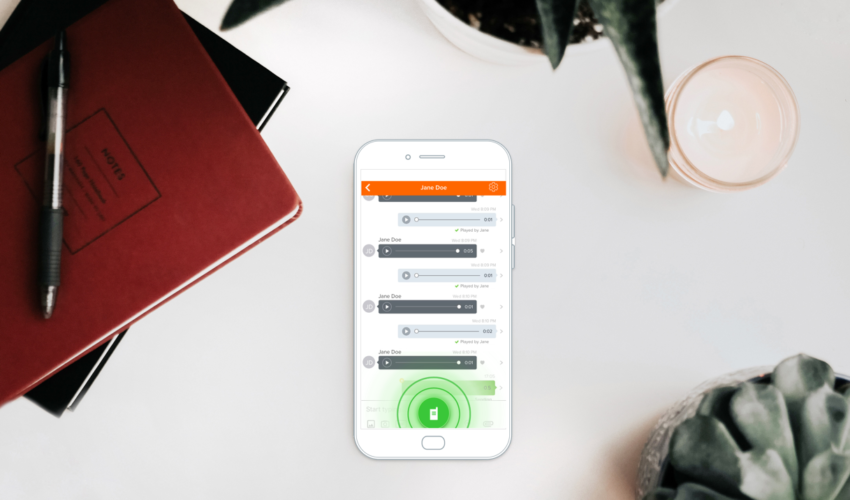 Updated 10.14.19
If you're an iPhone user, chances are once you get a brand new phone in your hands, you immediately text your friends. The default messaging app being iMessage. Using another messaging app tends to be an afterthought. As iMessage is planted on the device we use and it's right there on our main screen. But, are there apps like iMessage out there? 
We are happy to wholeheartedly say, yes. Not only one but countless of messaging apps out there to choose from. We may sound bias, but we think our own Voxer is pretty great. So, what's the big deal and why is it different? As opposed to many messaging apps out there, Voxer is an audio messaging app. Not only can you send audio through the app but it is outfitted with the other features of iMessage that you know and love. Such as, sending photos, videos, gifs, and yes, texting capabilities.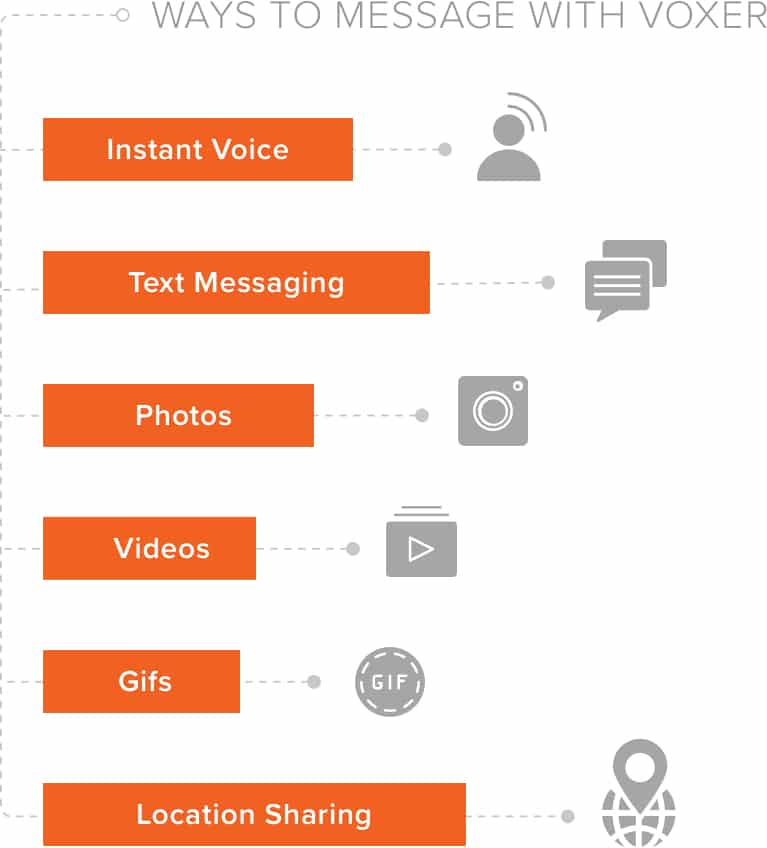 Some people have said that "voice is dead", but we disagree. The way people communicate is rapidly evolving. Nowadays, we still want to talk in the fastest and most convenient way possible. It's not via texting. A text message can set you back 15+ seconds while sending an audio message can allow you to get your point across instantaneously. That's extra time you can use, surfing the internet, taking a long walk, or just giving your wrist or fingers a break from typing.
That said, we're excited that Apple sees the importance of voice in the future of mobile messaging. And yes, we know a few of you are wondering what makes Voxer so different now.
Here are a few notable ways that Voxer is different from iMessage:
Live voice is faster
Voxer features both live and recorded audio. This means you can have a conversation with someone in real-time. The alternative, playing the waiting game.
Did you know that half of the messages that are sent on Voxer are responded to within 16 seconds? Some even get a response while a person is still talking. That's live voice in action.
You can talk across devices
Don't limit yourself to voice chats with your friends on iPhones. Your Android and friends need love too. iMessage is strictly iOS to iOS, but Voxer is cross-platform and works on any smart device.
Freedom to use any data network
You can use Voxer anywhere in the world without worrying about international fees. We don't care if you're on 3G, 4G, LTE or WiFi. As long as you've got a data connection, you can use Voxer.
In fact, you can even use it when you've got no connection at all. We'll hold messages on your device until your connectivity resumes. No need to try tapping an error again and again to send your messages, it just goes.
Interruption is optional
The "Do Not Disturb" feature on iOS has been a savior for avoiding those middle of the night pings from iMessage. But, we decided to take things further. We allow users to customize notifications for each conversation.
With Voxer, you can turn notifications off for some chats or block messages from people you don't want to talk to. And, if you are wanting the opposite effect turn on Extreme Notifications. You won't miss a thing with those loud, repetitive alerts.
End-to-End Encryption
Private Chats are end-to-end encrypted messages that can only be seen or heard by you and the receiver. While all Voxer messages are secure only the person who is receiving your message can listen, read, or see it. No one else. Not even us. A Private Chat is an opt-in feature that must be activated on a per chat basis. This allows for seamless cross-platform functionality. 
Ready to Switch?
If we haven't already convinced you of the benefits of exploring another app like iMessage, give us a try. You might be surprised to see the impact on the speed of us and overall time savings. Best of all, sending audio messages is a more personal way to stay in touch with friends, family, and co-workers.