How Technology is Changing the Field Services Industry
The results of a recent survey in Field Service News examined the impact of software usage in the field service industry. The survey examined four key areas of field service software; scheduling, integration & interaction, reporting, and looking forward.
The survey revealed some extremely interesting results about what is working well, and what isn't for technology in the field service industry. The survey's biggest takeaway? In spite of the digital age, countless companies are sacrificing efficiency and profits by sticking to manual processes because of concerns over implementing new systems.
How can field service companies address these concerns, and bring their business into the 21st century? And how can companies be certain that the benefits of going digital will pay off in the long run?
1. Create Transparency: A large number of companies that participated in the survey cited 'a lack of visibility' as their largest problem. Using two-way radios or phone calls to schedule workers in the field provides little-to-no visibility for managers or dispatchers, creating unnecessary back and forth between employees in the field and dispatch. Voxer Business' push-to-talk solution for smartphones provides a date and location stamp with every single message, so you can see exactly when and where that employee was when they sent that message.
Additionally, Voxer Business enables multimedia capability. Employees can send images back to dispatchers at the office of a job they are currently working on for approval before leaving the site. Voxer Business customer, Xtreme Snow Pros, a New Jersey based commercial snow removal company, has employees send a photo of their job as soon as they are done and requires approval from the office before they move on to another location.
2. Consolidate Communication:  Over 80% of the companies that responded cited working with multiple systems to accommodate the full customer life cycle. Using multiple platforms and applications is not only cumbersome to manage, but confusing and often unnecessary. Systems should be implemented to streamline and simplify processes, not complicate them.
Voxer Business cuts down on phone calls and emails while eliminating the need for walkie talkies. Employees no longer need to carry both a phone and a radio with Voxer Business because Voxer works on any iOS, Android, Windows Phone 8 device, or desktop computer. And, every message on Voxer Business is sent both live and recorded so if employees miss a message or managers need to reference something later, the information is always available.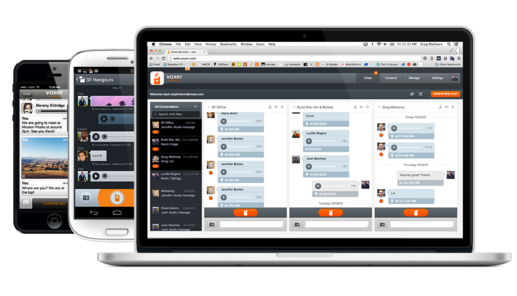 38% of the responding companies stated, "They have a number of different systems across different divisions making communication between departments tricky". Company administrators can create teams with up to 500 people in Voxer Business to segment communication. Create different teams segmented by location, team, job function, or whatever suits the needs of the business. Roto-Rooter, the largest provider of plumbing and repair services in the United States, uses Voxer Business to keep hundreds of employees connectedwhile they are out in the field. "Currently 900 Roto-Rooter service technicians use Voxer to stay in touch with their support team," Joyce Welage, Roto-Rooter's Director of Office Operations said.
3. Reconsider Technician to Dispatcher Ratio: Over 75% of the companies that responded have a maximum of 15 engineers per dispatcher.  With manual systems, dispatchers are limited to the number of technicians they can manage at one time. With Voxer for Web, the same Voxer Business application is available on your web browser and as a Windows based desktop app.
Dispatchers can have multiple chats open on one screen and listen and view messages simultaneously. Voxer Business customer Tom Brennan, owner of Future Cab, a black car service located in Manhattan transformed his company with Voxer for Web. Using Voxer for Web, Tom manages his entire fleet of cars from his home in Virginia Beach. Since using Voxer Business, Tom has cut down on phone calls, quadrupled his profits, and even expanded to other cities.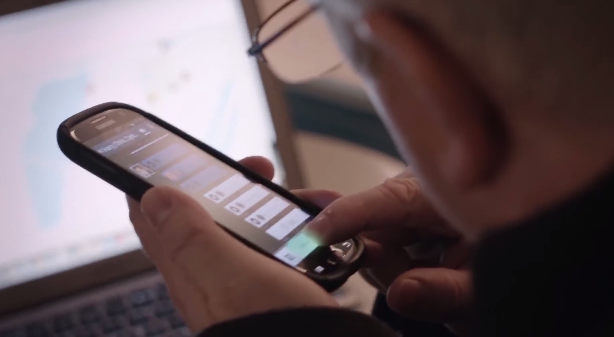 Enabling dispatchers at your field service company can cut costs and increase profits. By using a greater technician to dispatcher ratio, more of your workforce can be placed in positions that directly impact revenues.
You can read the full results of the survey here. If you're interested in learning more about how Voxer Business is helping field service companies, please read our white paper. Questions? Please contact sales@voxer.com.