A Walkie Talkie App Helps You Work Smarter, Not Harder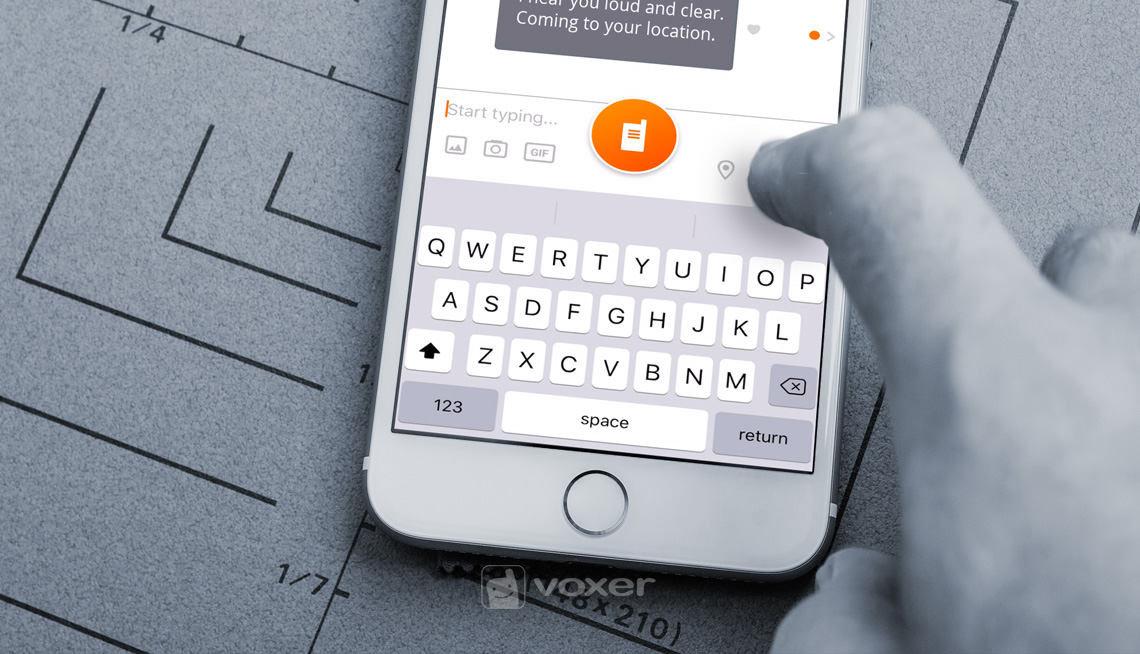 Many businesses have turned to walkie talkies as a way to manage their communication challenges. They find that walkie talkies offer rapid communication with minimal frustration.
Unlike a walkie talkie app, their current technology does not fully address the needs of today's businesses. Many businesses struggle with reliability, compatibility, and the shockingly high price of walkie talkies and two-way radios.
The solution to these communication challenges is deceptively simple: a contemporary, decidedly adult take on a toy you loved in childhood. A simple iPhone/Android walkie talkie app added to any smartphone device or iPod can revolutionize the way you communicate, and maybe even make team work fun again.
Work Smarter, Not Harder
Even though we have time-saving devices at our disposal, we can't help but feel like we actually have less time overall. An endless array of devices puts us in constant contact with one another, often across multiple platforms. The result is a nation that is the most overworked in the world.
How do we take this vicious cycle of constant communication and make it work for the better? The answer isn't what you think it is.
People don't need to work harder. They need to work smarter.
What are the hallmarks of more efficient workplaces? Here's what research shows helps workplaces work more effectively and efficiently:
Open, effective, easy communication. Note that this is distinct from constant communication or communication across multiple channels.
Mutual respect, compassion, and understanding.
The ability to work efficiently, without repeating or doubling work tasks.
An emphasis on work-life balance, including home, family, and a healthy working environment.
A cooperative, collegial environment — not a taskmaster of a boss who makes unreasonable or unkind demands.
Flexibility in the way tasks are done and how employees manage their time.
What does this have to do with communication, or for that matter, with walkie talkies? More than you think.
The problem with email, texting, and other channels of communication is that they're inefficient, intrusive, and time-consuming. There are no clear guidelines about when an employee must be available to respond, and communication can be redundant. We've all had the frustrating experience of an email, followed by a voicemail, followed by a text.
With Voxer's approach to work, you really can have it all: an efficient workplace, great work-life balance, and lightning-fast communication with your team when it matters most.
Walkie Talkies and Two-Way Radios: An Antidote to Frustration?
Push to talk (PTT) technologies have evolved a lot since the days of camping and walkie talkie play in the backyard. Today's businesses have two decent options for PTT: GMRS walkie talkies, which cover longer distances than the toys of your youth, and PTT technology through a smartphone or other device.
These devices can be convenient, but they may also be costly. GMRS walkie talkies typically cost several hundred dollars each and require an FCC license. Maintenance and repair costs can be high, and the devices may not work across long distances. This can add up to thousands of dollars in start-up costs — more if you have a very large business –as well as lots of lost time and money when the devices are down or don't work properly.
PTT technology promised to address the shortcomings of high-end walkie talkies. And it partially does. With various smartphone PTT programs, you can communicate across greater distances, eliminating the frustration of texting, video chat, and endless social media message chains.
Moreover, contemporary PTT programs don't offer many of the same benefits that Voxer offers, such as the ability to record and view videos later, audio recording of communications, and multimedia messages. You end up paying more and ultimately getting less.
What Intelligent Rapid Communication Looks Like
Voxer offers an alternative to the mind-numbing influx of constant communication, the frustration of struggling to get in touch, and the needless costs of traditional walkie talkies and PTT programs.
Our application allows one-touch push-to-talk communication, exactly like the walkie talkies of your youth. The difference is that the communication is reliable, putting your team in instant contact. No more waiting for a return email, long text chains, or annoying social media messages. Everyone communicates in one place, and the response is immediate.
This does more than just offer an alternative to the communication frustrations many teams experience. It can also allow you to promote healthier work-life balance. With our walkie talkie app, you can get in immediate contact with available team members.
Got a team member who's on-call? We can help with that, too. With a push-to-talk app, you don't have to worry about endless back and forth. You'll get in touch more quickly, and your employee can get back to their family and fun in record time.
The intelligent, real-time communication we offer is ideal for teams in these lines of work:
Hospitality
Transportation
Field Services
Construction
Education
NGOs
Delivery
Logistics
How Does an iPhone / Android Walkie Talkie App Cut Costs
Everyone has a phone. Everyone can install and use apps. It's the one technological change that unites us all. That's why an app to replace bulky dated equipment is such a great solution to common communication and technical difficulties. The right app can revolutionize the way you do business.
At Voxer, we think the right app is one that pays homage to the technology of the past. Remember the CB radios of the 1970s and the walkie talkies of your childhood? They were so popular because they were really convenient. Of course, they don't work well in today's high-speed world. We took this simple, effective technology, and adapted it for business. The result? An iPhone / Android walkie talkie app that cuts costs and saves time.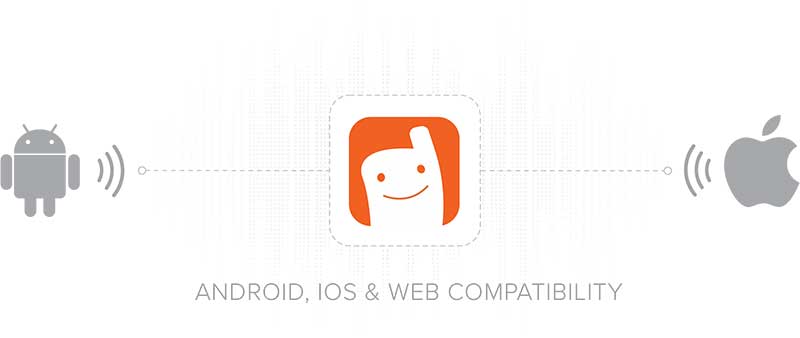 Here's how a walkie talkie app can cut costs:
Your productivity will skyrocket. Forget about redundant communication, lost emails, confusing text chains, and long waits to get a response. With rapid communication, you can get in touch right away.
You don't have to limit communication when traveling. With push-to-talk technology, a simple button allows you to talk wherever you are. Bluetooth integrations also allow you to talk hands-free while driving.
Your communications will be streamlined. You waste time when you have to reply to an email, a text, another email, two phone calls, and a voicemail. When all of your important, work-related communications happen in one place, there are fewer missed messages. That means less time wasted, more employees connected, and a better chance to deliver excellent services to your clients.
Deliver better customer service. Customer response can be slowed when you have to wait for information. Over time, this creates frustration and distrust. Give your customers world-class service that efficiently and effortlessly addresses their needs.
The Voxer Difference
Like most great inventions, there are several walkie talkie style apps on the market. That's a testament to the huge difference these apps can make in the lives of the teams who use them.
So why choose Voxer?
Here's what sets us apart:
Impenetrable security. With our network privacy feature, businesses do not need to worry who employees are chatting with. With this enabled, employees can only talk to those within the business, eliminating the worry about additional external parties they may be chatting with during the work day.
Large group chats. We allow up to 500 team members to talk to one another.
A truly multimedia platform. Sometimes a conversation isn't enough. You need to send photos, audio, or screen captures. We allow you to send media with your messages.
Headset integration. For true hands-free responses, you can hook up your bluetooth or wired headset.
Access Voxer on the web, and across any data network.
Get access to our unrivaled customer support. Business customers have premium customer support and a dedicated support manager. If you have a question, we have an answer. We're here for you.
Your time is valuable. So is your work. Take control of both with Voxer. Ready to get started? We offer a free personal membership, as well as affordable business and pro memberships. Learn more here.
If you still aren't sure that going digital and switching to a walkie talkie app is worthwhile, let's crunch some numbers below.