Digital Walkie Talkies: 4 Ways They Help Boost Business Revenue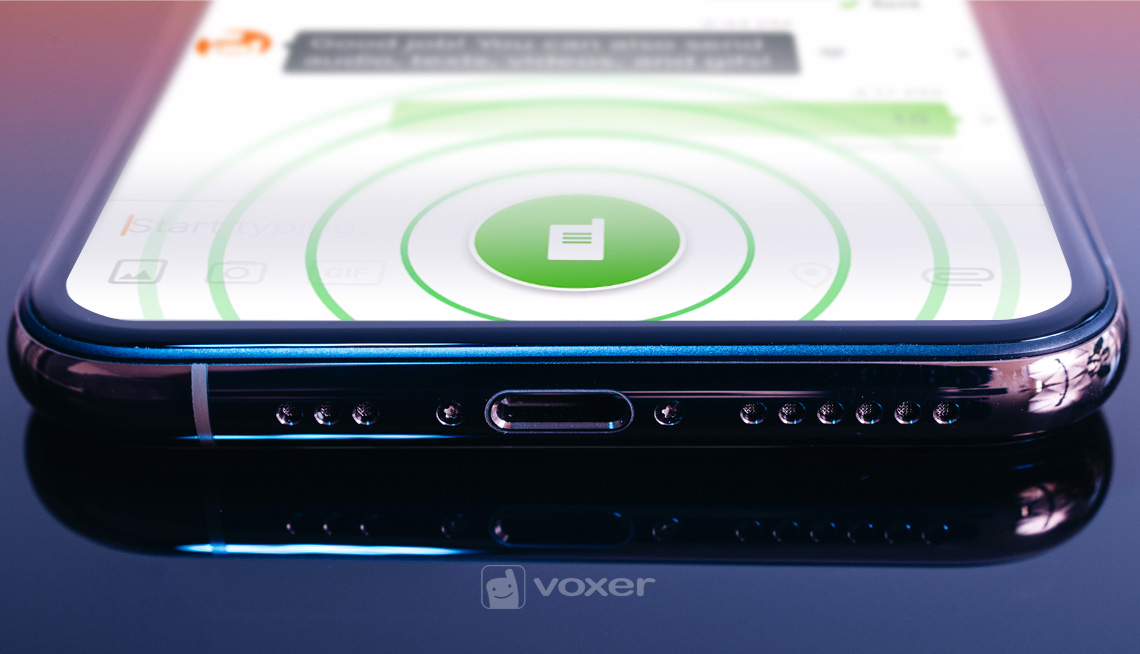 You might be using traditional walkie talkies to keep your team connected if you run a business that relies on communication. However, imagine for a moment you swap those out for digital walkie talkies. Believe it or not, this simple step can help you to save money, and potentially boost business revenue. If this sounds good to you, keep reading.
Hardware costs your company money, and it will cost you again every time it needs to be repaired or replaced.
Let's face it, having hardware in any business means that you need to shell out all the cash it takes to buy it up front. Then, additional costs come into play including storage, maintenance, and in the worst cases – replacement fees for broken hardware.
Ouch!
Before you know it, all those pieces of hardware can add up to a huge headache, and an equally large bill. In the case of traditional walkie talkies:
Batteries can die and/or be unable to charge
The devices themselves can be dropped or damaged by normal wear and tear
Wires can come loose causing them to malfunction
They can be lost or stolen
A walkie talkie app for your iPhone or Android device can eliminate all of these repair and replacement fees.
It's exciting thinking about eliminating a bunch of fees with one simple switch, isn't it?
But, we know what you're thinking. What are digital walkie talkies, and how can they be so helpful in terms of saving money? We are so glad you asked!
When referring to digital walkie talkies, we don't mean buying a bunch of walkie talkies that are wireless, and therefore "digital". Instead, we're referring to using a walkie talkie app for your team or business.
Cue the response: "There's an app for that?"
Yes! There is an app for that, and the best one on the market is Voxer. But, we're getting a little ahead of ourselves. First, let's discuss what a walkie talkie app even is.
A Walkie Talkie App is a mobile application you can download to your smartphone that allows you to use your phone just like a traditional two-way radio. Similar to the original, you can click to speak to another person, and then wait for a response back.
Your team can use a walkie talkie app anywhere with a WiFi signal, or simply use their phone's data to connect. The app doesn't use much data either because the audio is compressed.
Traditional walkie talkies may limit you in terms of range, but you can use your digital walkie talkies anywhere you can use your smartphone.
Your team can communicate quickly, which will help projects move along faster.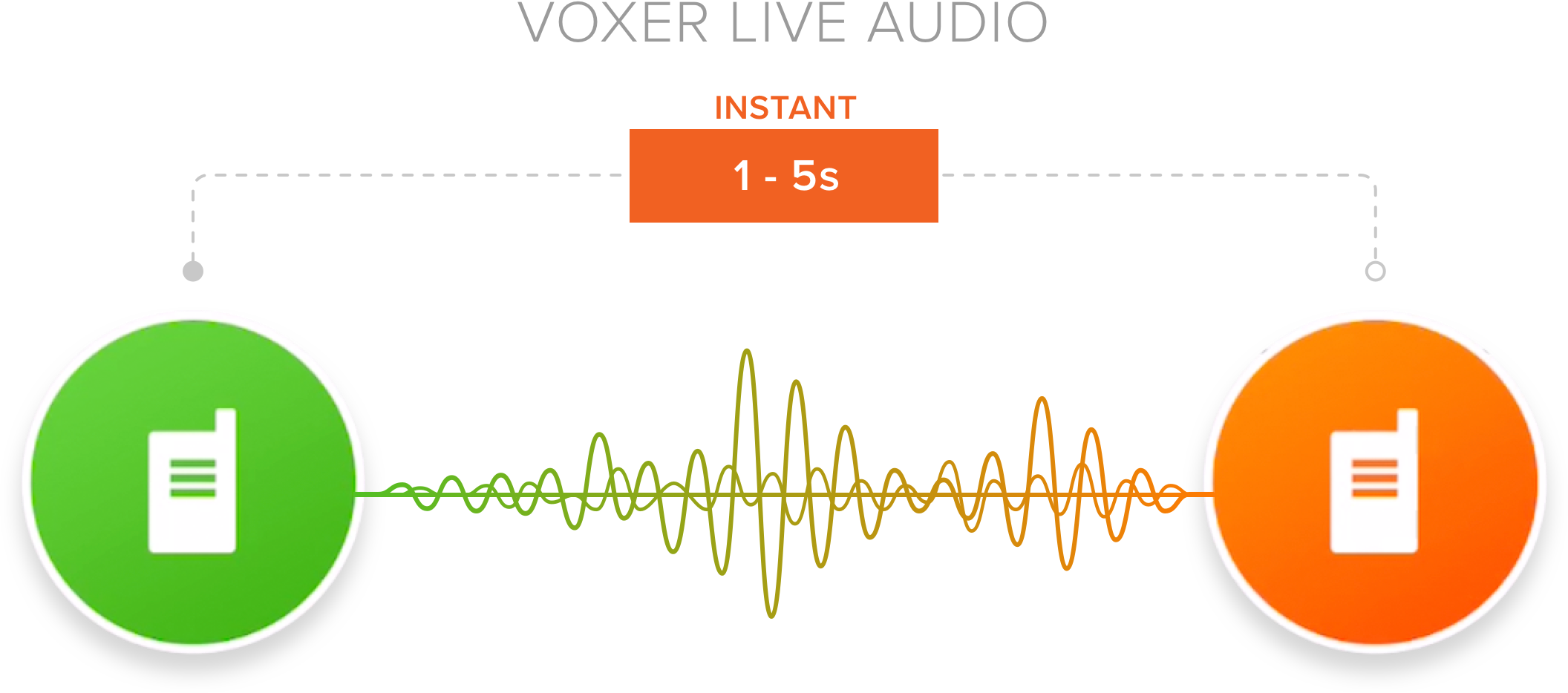 There are few things as frustrating in business, as working on a project, and emailing your team about an element of the project, only to get crickets as your response. In the most pressing projects, the time it takes to hear back from your team could be the difference between completing something on time or missing a deadline and losing revenue.  
By using digital walkie talkies you can quickly say what needs to be said and avoid all the confusion. If there was anything said that wasn't clear, your message can be replayed, or your recipient can instantly respond to ask for clarification.
What if you just want to send an image or file via your walkie talkie app instead of an email? You can do that too!  
You can't do that with an old two-way radio! The fact that you can do more than just chat is just one more thing that further sets Voxer apart from a traditional walkie talkie. You can share files and photos at the touch of a button.
If someone isn't available at the moment, you can still get your message to them. For example, if their walkie talkie is not accessible due to poor signal, you can leave the intended recipient a voice or text message of what you needed to say.
While we're at it – Time is money, and talking is much faster than a phone call, text or email message.
Making a phone call or even typing out a text/email message can be time-consuming, and inefficient. Add to that the fact that some text messages don't fully explain what you're trying to say, and you could end up with a long string of messages back and forth to get to the heart of the issue.
Your team and management can receive instant feedback.
Your employees want to know how they are doing, and you likely want to know if they have anything they need to share with you.
Want to quickly tell your team they nailed a project? Done!
Need to let a team member know they made a mistake so they can fix it fast? No problem!
Do you need your team to feel like they can instantly message you when something is wrong? You got it!
Instant feedback is a breeze with digital walkie talkies.
Not only can you provide instant feedback, but your messages can also be saved for later playback.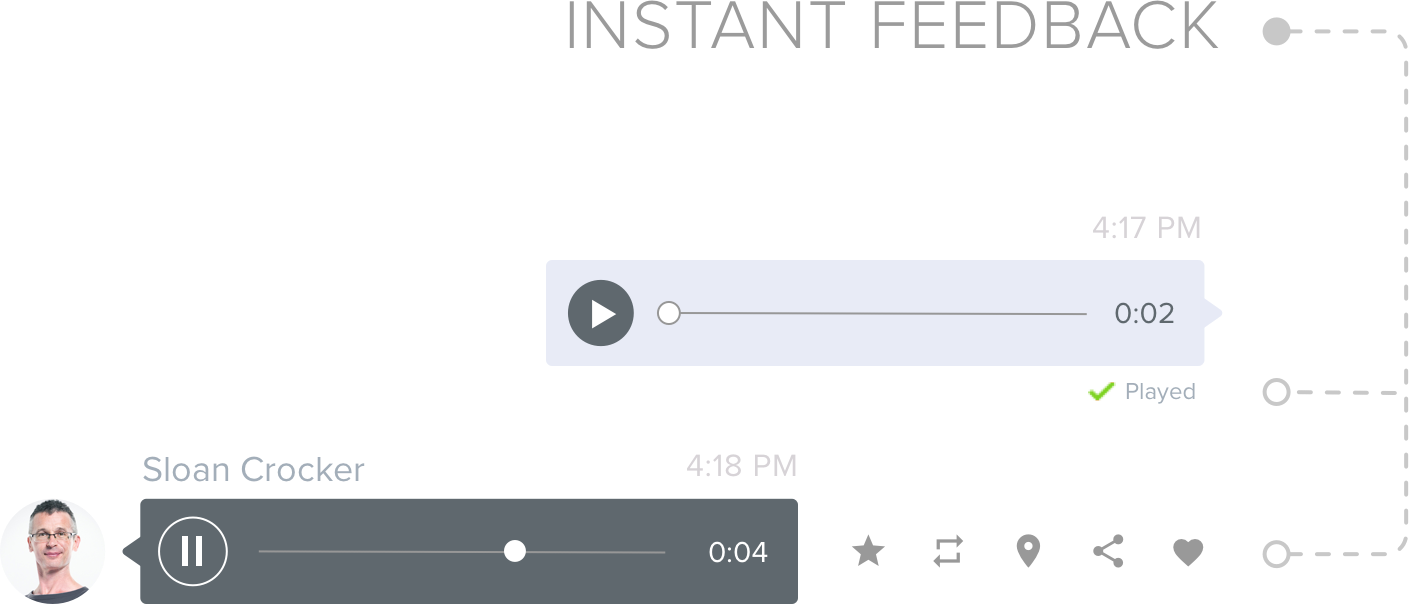 With the Voxer walkie talkie app, there is a function called 'Listen later.' This saves all messages for later playback, saving, or sharing. Using 'Listen Later' can help clear up miscommunications as well.
Additionally, you can send instant feedback to your entire team at once using the 'Group Chat' functionality. Who wouldn't like to receive a quick note saying something like "You guys nailed it yesterday! I'm counting on today to be just as awesome!"?
Instant feedback can be a game changer for customer service as well.
Let's say you have a team of customer service representatives working with your customers on your behalf. Your customer service support team is trained to handle if anything goes wrong, and is most likely given a list of things they can do to resolve the situation.
But, what if the customer service problem your team member is handling wasn't covered in training? They may need the team leader or manager to provide help quickly.
The inability to take care of a situation fast could cost your company a customer, which s why instant communication is so critical in business. Those precious moments of waiting for responses could be the difference between a happy outcome and a lost customer.
Regardless of your team's make up, digital walkie talkies help your team members feel more connected, which can boost morale.
Even if you aren't an on-demand logistics or delivery team, there is something to be said about the connection we feel when we can communicate instantly. The ability to send a silly meme or gif in real time can help your employees transition from mere coworkers, to a truly connected and cohesive team. When your team feels more connected, they will work better together simply because the environment feels more friendly.
The truth is, we all want to feel like we are a part of something. Being able to chat with other team members, even if we can't see them face to face, helps foster that feeling of being more than just an individual.
Using a digital walkie talkie app like Voxer also allows team members to easily ask each other for help when they need it. The team leaders/management may not always be available to assist when questions come up in the middle of a project. An unavailable manager can create the feeling of isolation, which can be eliminated simply by knowing they have someone else they can quickly reach out to.
Even if they are working hundreds of miles apart, having a tool to instantly connect with another member of the team, can help your team members feel better about getting their work done. Just knowing they are not alone, can give them the confidence to complete their to-do lists.
Bottom line: Voxer Can Save You Money, and Help You Make Money Too
To recap, here are the 4 ways taking your walkie talkies digital will help boost your business revenue:
You'll save on the costs of replacing, maintaining and storing the hardware of traditional two-way radios. Saving money means more profits in your business.
Your team can instantly communicate which will help projects move along faster. Projects need to be completed on time, and quick answers from your team are critical, as time is money.
You can give your team instant feedback and management can ask for feedback as well, helping your company make fewer mistakes and have the ability to correct mistakes quickly.
Your team (on-demand or not) can feel connected, which can boost morale – happier teams work better together.
Are you ready to try the Voxer walkie talkie app?
Voxer is available for both Android and iOS systems, as well as for the web. Whether you have a team of 5 or 500, Voxer has plans that are perfect for any business. Click here to learn more about our plans and pricing.