A Walkie Talkie App: The Next Generation of Team Communication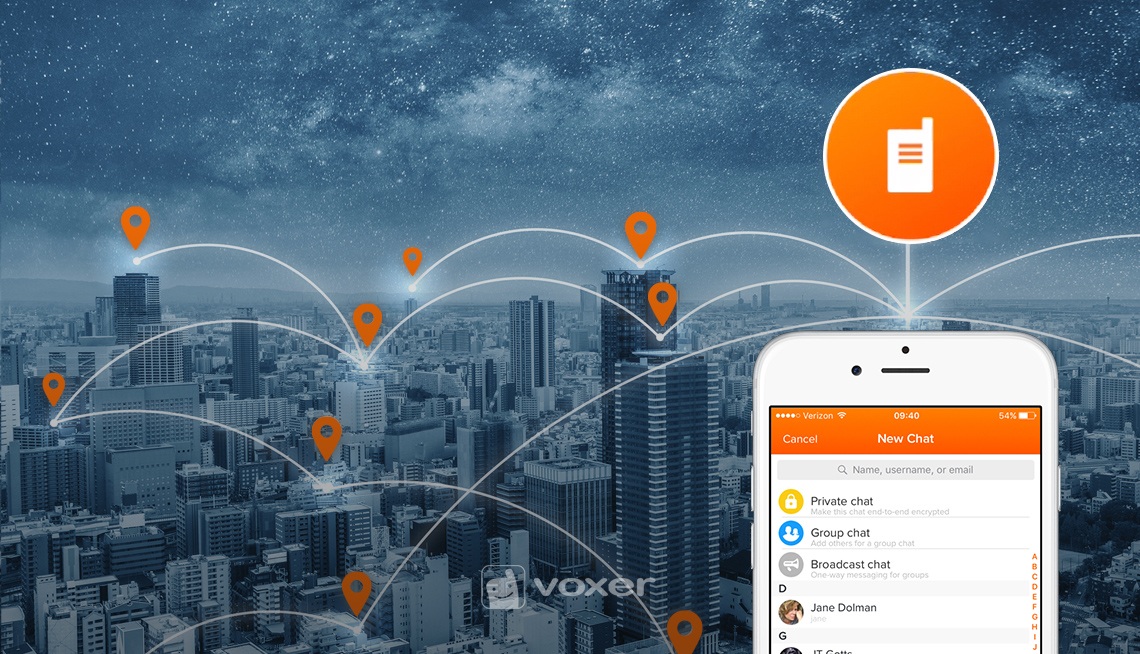 Most businesses are fast-paced, and because of this, having a team working together cohesively is critical.
For many business owners, they know their team could use some improvement in the communications department, but they aren't sure of a better solution. Enter Voxer – the next generation team communication app for businesses that can improve your company in a number of ways.
What is Voxer and what can it do for you?
Voxer is a walkie talkie app, but it's so much more than that. Voxer can help you save time, work smarter, and stay informed. Simply adding Voxer to your tech stack could be the answer you've been looking for. Get ready to boost business revenue with this easy operational improvement.
You might be thinking, "Sure, that sounds great, but how?" Let's break it down.
For starters, a team communication app for businesses improves your company's systems and processes.
Your team needs to work in unity. When questions, concerns or problems arise, they need to be addressed quickly. The Voxer walkie talkie app allows your team to communicate in real time, and as a result, everyone in the team will be in reach at all times.
It combines a two-way radio, with text messaging, group chatting, voice-to-text transcription, and more. With one tool, communication is transformed into a well-oiled machine.
This level of efficiency can be a game changer for your company. Just a few of the perks Voxer you will help you enjoy in your business include, but aren't limited to:
Improved customer service
Employees will know exactly what is expected
Easy access to each other at all times
All communications can be recorded and stored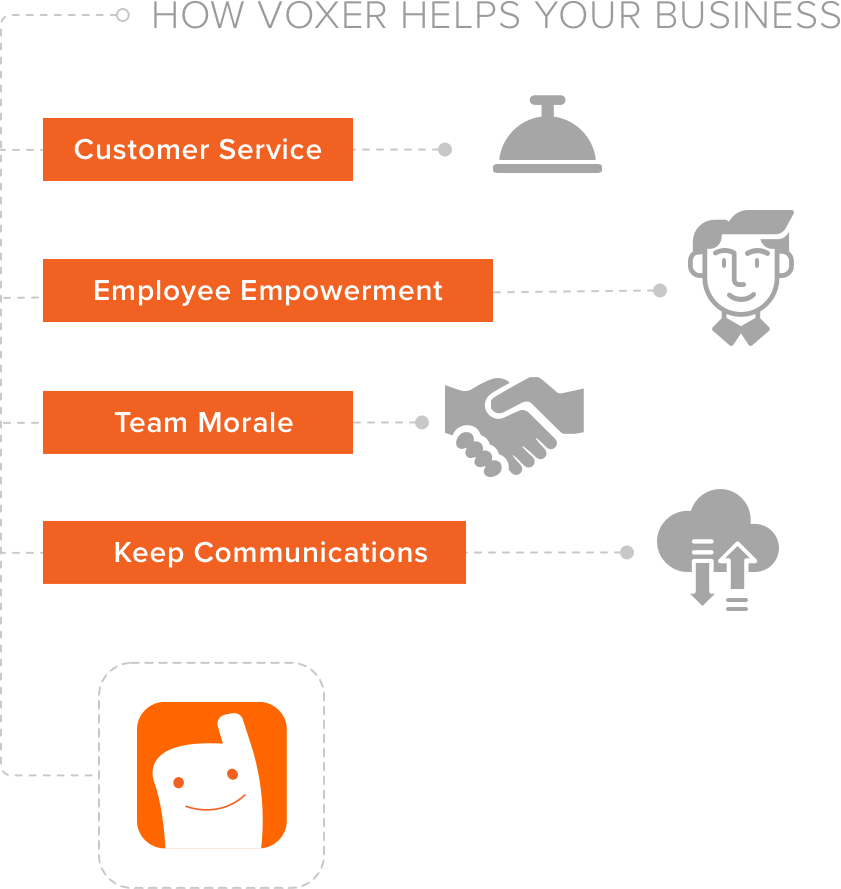 Because customers are taken care of faster, they will become more loyal to your company, and be more likely to recommend you to their friends, family, and coworkers.
Entrepreneur reported that customer service is your company's most important metric. Two reasons for this are that "customer retention is far less expensive than customer acquisition," and "existing customers are more likely to buy for you than new customers."
You need to keep your current customers as happy as possible so they will keep coming back. The companies with the best customer service have the most loyal followers, and are more likely to transform those followers into hardcore advocates that will shout your companies praises from the rooftops.
More than 80% of Americans seek recommendations when making any kind of purchase as well. Therefore, it's your job to make sure that whatever your company sells, your customers are referring and recommending you to others. Better customer service strengthens your brand and improves your public persona.
Your employees will never doubt their duties, and as a result, their job satisfaction will improve.
Everyone likes to know exactly what is expected of them, and efficient communication makes this possible.
Perhaps Inc.com said it best when they reported, "every job needs basic expectations regarding the way specific situations should be handled…Few things are more stressful than not knowing what your boss expects from one minute to the next." Communicating with your employees about expectations and procedures shows them you care, and "employees will care about your business when you care about them first."
Communications between employees and management will boost team morale.
Having instant access to each other breaks down the barriers that can often lead to feelings of being misinformed. Communication builds a positive atmosphere as well.
This is important whether the team is working in the same location or not. In fact, good communication is even more important when you are an actively remote team as any distance makes misunderstandings more likely. Good communication prevents and quickly dissipates conflict or disaster.
With Voxer, there will be a record of all communications sent and received.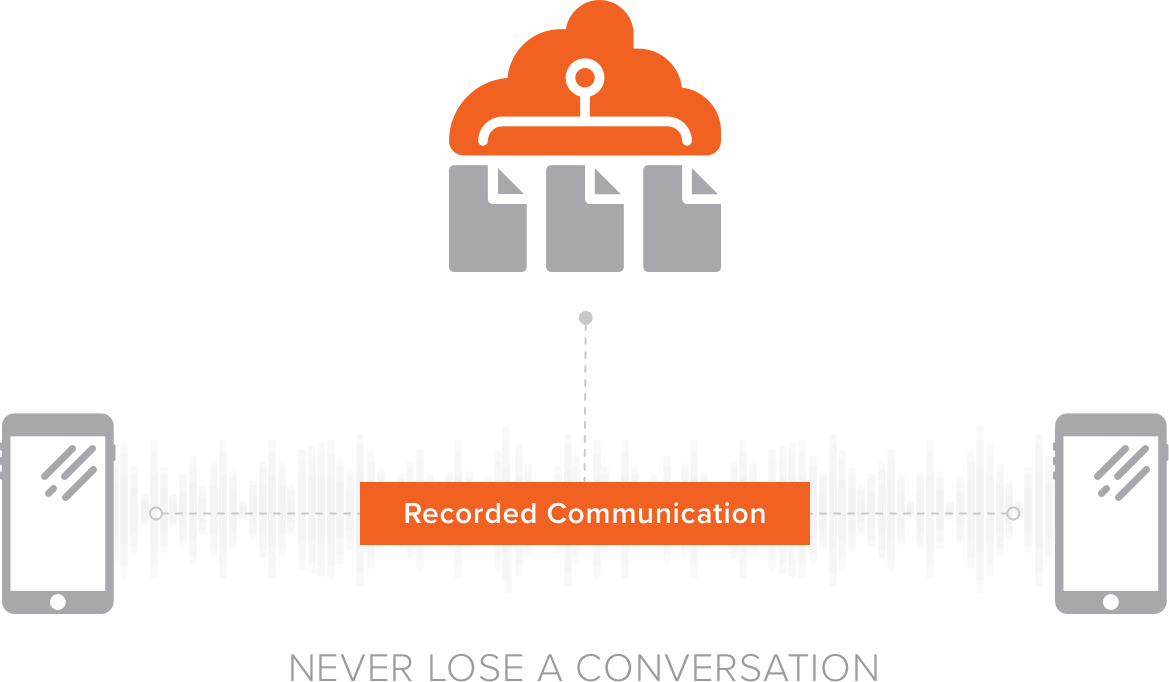 This is helpful for team members who may need to use their notes as a reference in future situations, for problems, or concerns. Imagine not having waste time repeating yourself. And, as an added benefit because you will have these records, you can copy and paste them into internal memos and training materials when needed. Use your active team communications for sales and growth enablement.
Voxer can improve communication in a number of industries, and works on the Web and with Android and iOS devices.
For companies that want to take there productivity and profits to the next level, Voxer is the best team communication app for business. Just a few of the industries it can help improve communications for include:
Hospitality
Construction
Transportation
Field services
Education
Deliveries
Logistics
And your company too
Click here to learn more about Voxer for business, and how you can boost business revenue with this easy operational improvement.