Voxer at NASCAR Nationwide Series
Last weekend, Voxer was proud to be an official NASCAR sponsor at the NASCAR Nationwide Series at Charlotte Speedway in Concord, North Carolina. Nationwide series driver, Harrison Rhodes drove the official Voxer sponsored car. 
The sponsorship opportunity was presented to Voxer at the last minute and was even completely coordinated over Voxer. A few days before the race, our team was scrambling to send over logos and t-shirts for Harrison and his team.
Harrison appeared on SIRUS XM radio the morning of the race to discuss the race and Voxer! Listen to the recording here: Harrison Barnes Interview.mp3.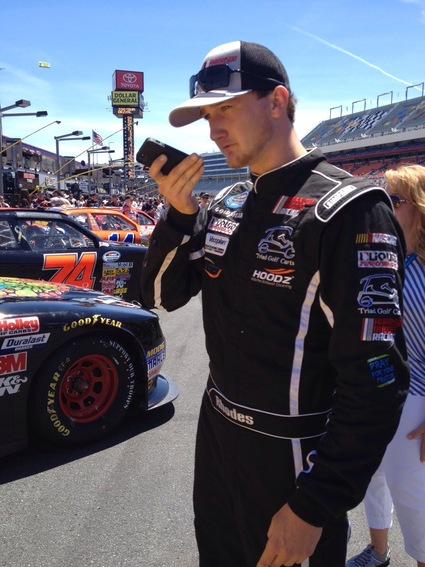 Harrison voxing before the race.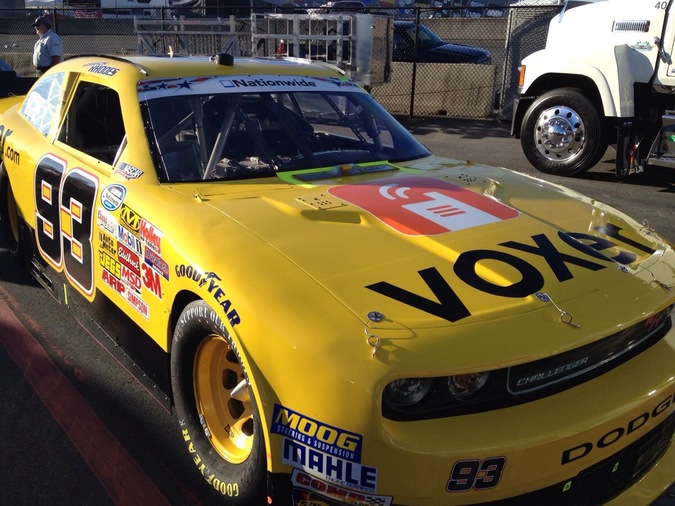 The Voxer car, ready for the race!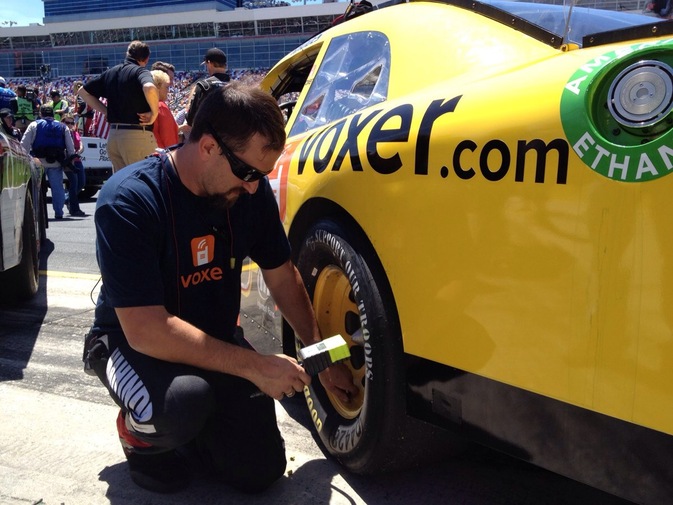 The crew in their Voxer swag, prepping the car for the race.
People from the Voxer Team tuned in Saturday to watch the race and we're voxing each other when Harrison and the Voxer car appeared on tv. What about you? Do you watch NASCAR? Did you see the Voxer car on Saturday?
Our entire team was so excited to have a company car in the race. We want to extend a huge thank you to Harrison Rhodes and NASCAR for making it happen.