Voxer Announces Android 1.0 Launch!
It isn't often that you get to make an announcement as exciting as this one, but today Voxer on Android has officially come out of Beta with our 1.0 launch! We're continuing to reinvent Push-to-talk with the best looking and functioning app we've ever created.
Last year our big emphasis was on improving the entire service, and this year has come to life in our Android 1.0 release. We radically overhauled the design of the Android app with a very cool looking interface. The navigation and design have been dramatically enhanced, and we have also improved the overall performance of the app.
When you get into the app you'll see some of the key functionality has moved – we now have a tabs bar with a "Chats" tab, a "Friends" tab and a "Me" tab. We've made it easier than ever to set up chats, see your existing chats, and to access your personal information.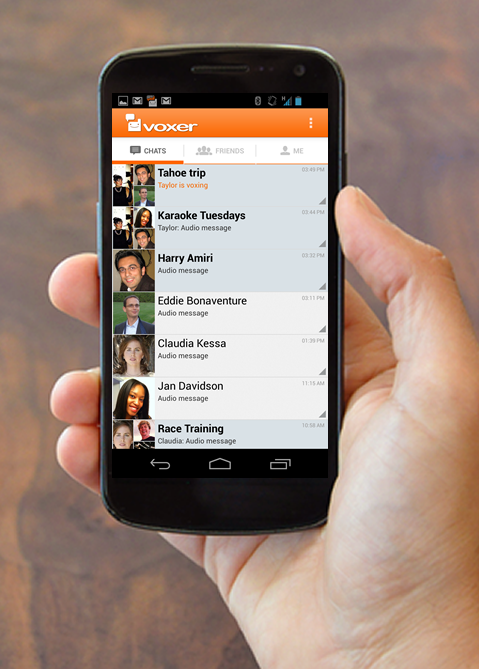 We created a video that explains the changes you'll find in our latest and greatest Android app; we hope that you enjoy it. And if you have any further questions regarding the functionality, please visit us on Twitter, Facebook, or our support site to answer any questions.
Happy Voxing on Android 1.0!