Voxer Android 1.2.4 Released!
We have big news for Voxer Android users! We released a new version of the Voxer Android app with all sorts of awesome new features for Voxer Pro users. Version 1.2.4 also includes audio improvements for both Pro and free Voxer users. 
Get fancy with the 1.2.4 update by customizing the theme of your Voxer app. This brand new Voxer Pro feature enables you to change the color scheme of your Voxer app. You can choose from Voxer Light, Voxer Dark, Nightfall, Blue Sky and Cupcake.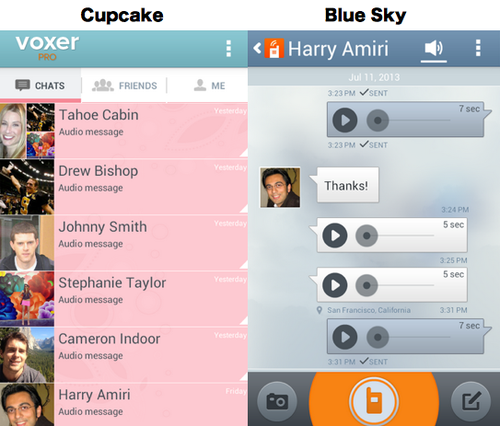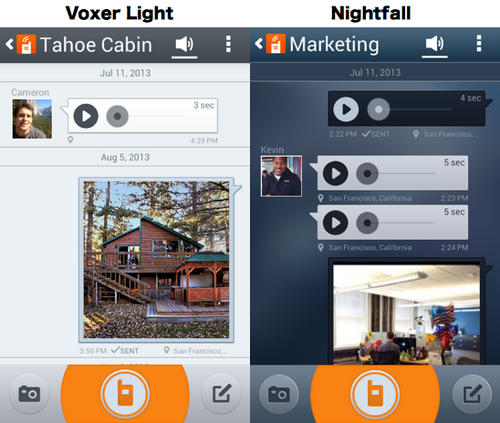 Another new Voxer Pro feature included in the new Android release is the ability to save your Voxes. After receiving numerous requests, we implemented a feature that will allow you to save Voxes to your device. Save your important Voxes to your phone and even send them to your PC. You can choose to save specific chats or your entire chat history.
Download 1.2.4 for Voxer and Voxer Business in the Google Play Store. Test out the new features and let us know what you think. Leave any feedback in the comments below or email us support@voxer.com
Vox on!