Private Chats Now with Multi-Device Support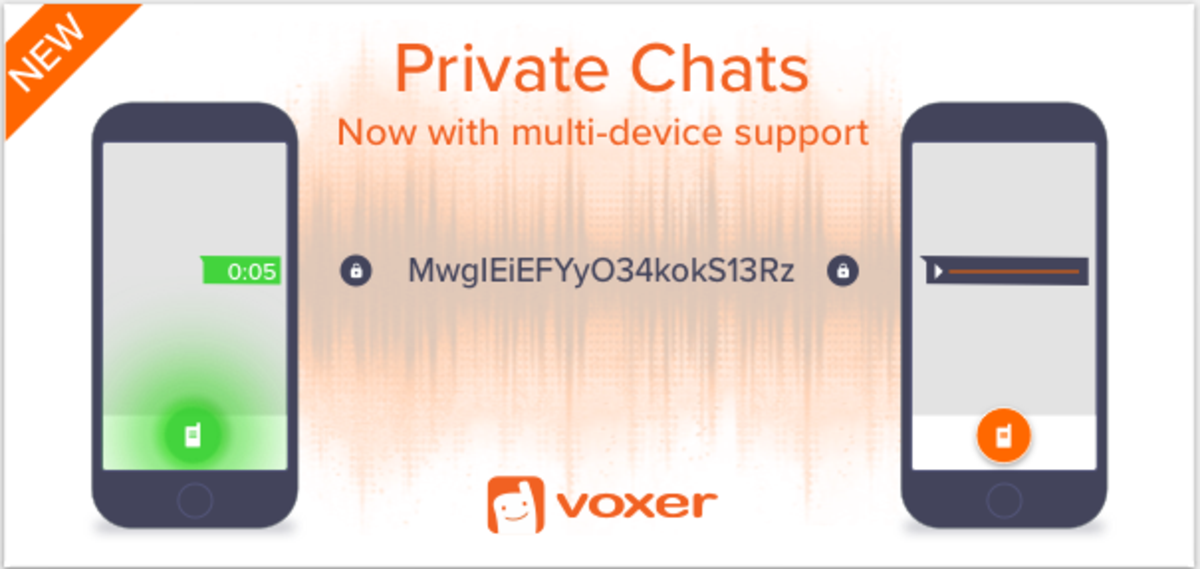 Our Private Chats feature just got even better! 
Private Chats is is now available with multi-device support with the latest update on iOS and Android. Up until this release, users could only send end-to-end encrypted messages from one active device per Voxer account. Without this limitation, users now have the ability to access end-to-end encrypted conversations from all their mobile devices. What that means is, users who access their Voxer account from multiple devices can gain access to their private conversations seamlessly.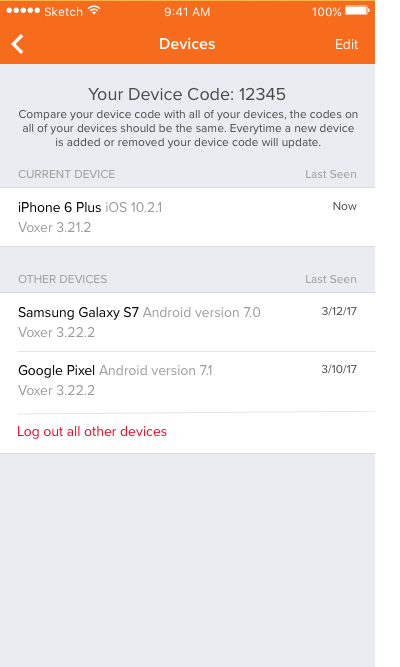 To verify the privacy of your conversation, simply compare your safety number with the safety number on your contact's phone. A safety number will only change if a user has logged in from a new device, logged out and back into their account, reinstalled Voxer, or if the conversation was intercepted. In any of these cases, you will be prompted by default to verify the new safety number for that Private Chat.
With this update, we have implemented a device management screen that allows users to manage all active devices. It comes loaded with a list of active devices, and the ability to remotely revoke access of any suspicious device to the account.
In addition, users will be notified via Voxertbot and email when a new device gains access to the account.
Private Chats' multi-device support uses the encryption protocol known as Signal, an open-source encryption technology created by Open Whisper Systems. It's considered the gold standard of messaging encryption technology.
For more information about Private Chats, visit our FAQs page.