Introducing Voxer Usernames
Voxer usernames are here! After receiving your Tweets, emails, and Facebook requests, we're excited to announce that usernames for Android, iOS and Windows Phone 8 are now available.
Usernames come in especially handy if you are looking to add your friends on Voxer. Share your username with friends so you are more easily searchable in the Voxer app. Search for friends with their username the same way you search for your friends by their name or email address.
Voxer usernames are randomly generated with letters and numbers from your name and phone number. Voxer Pro users have the ability to customize their username to whatever name they choose. If you dislike your given username or have a nickname you'd like to have on Voxer, consider upgrading to Voxer Pro to change your username. For a complete list of Voxer Pro features, please read our support page.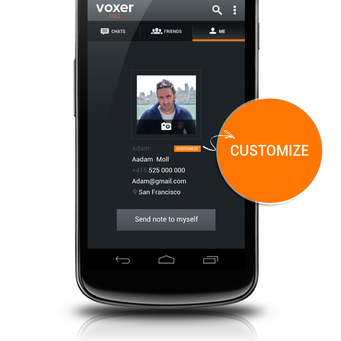 Update to Android 1.3.1 ,  iOS 2.7.3  or Windows Phone  0.9.25 to see your new username. To view your username, go to your Voxer profile and view your username below your profile picture.