Introducing Voxer 3.0 for iOS!
It's finally here… Voxer iOS users, we're excited to introduce you to Voxer 3.0 – a brand new experience for iOS. We've spent a bunch of time designing, beta testing, and gathering your feedback, Voxer 3.0 is officially out in the wild and available for download in the App Store!
With the new version users can enjoy:
1. Speed: We revamped our code to bring you the fastest Voxer app yet! Log in and immediately you will notice a faster app. Your contacts load within seconds and messages are sent and received with a second, enabling us to give you the fastest response time possible.
2. New UI/UX: A completely redesigned user interface and user experience. Looks pretty nifty huh?
3. Read Receipts: We know you've been waiting so patiently… Voxer on iOS now automatically includes read receipts so you can tell when your message was delivered and played. Messages will read sent, delivered, or played (or read for text messages, seen for picture messages). For more information on Read Receipts, please read our FAQ page.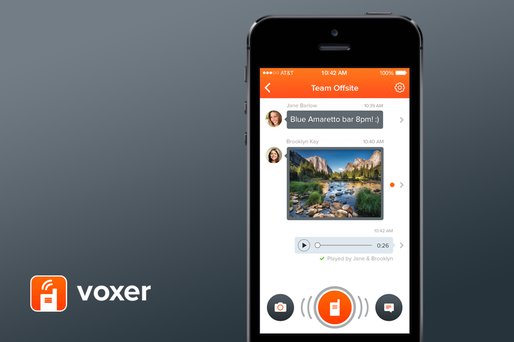 4. Newly added 'Tap to Talk' functionality: Formerly known as 'Slide Lock'. Don't like to hold down on the PTT button when recording your messages? Enable Tap to Talk and you can start and end recordings with the tap of a button. You can enable Tap to Talk in Settings under Audio and Notifications.
5. Walkie Talkie Mode: (formerly known as Live Interrupt Mode). With Walkie Talkie Mode, your phone is an actual Walkie Talkie that can stream messages from your phone even if your phone is locked and your Voxer app is closed. Better battery life and performance are some of the improvements that you'll notice. Walkie Talkie mode is available for Voxer Pro customers.
You can download iOS 3.0 in the App Store. Voxer Business users, stay tuned! A Voxer Business redesign is coming very soon!
We'd love to hear your feedback. Please leave any feedback in the comments below or email us at support@voxer.com.