How Voxer is Helping the Hospitality Industry
Providing streamlined consistent communication between the members of your hospitality staff is of utmost importance if you want to provide your guest with the best possible experience.Voxer is a live push to talk and multimedia messaging tool which moves beyond the limitations of traditional solutions or two way radios. 
Currently there are several problems with current commercial solutions for the hospitality industry.
No Privacy
If you are using two-way radios or traditional push-to-talk your guest will overhear the communications.
Responses Must Be Immediate
When you utilize basic two-way communication you have the option of responding immediately or not at all. If you are trying to reach someone by radio and they don't answer you don't have the option of leaving a message. Interruptions are constant.
Not Licensed for Business Use
Technically, the two-way radio solutions currently available on the market are not licensed for business use and don't offer any technical support.
Clunky and Expensive
Radios and push-to-talk technologies require a serious hardware investment. They aren't discreet and can be cumbersome, not to mention unsightly and unprofessional looking.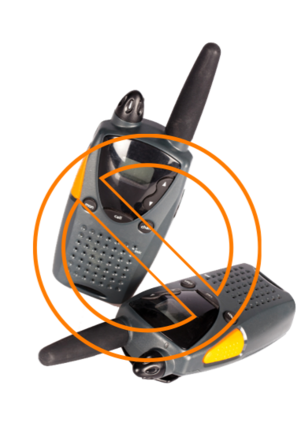 But Voxer is different and addresses those shortcomings:
Live When You Need It, Recorded When You Don't
The chief functionality that sets Voxer apart is messaging. Communications sent to co-workers that are unavailable or occupied are automatically recorded for later listening.
No Device Limitation
Voxer is available for iOS, Android, or even desktop. You can install it on all the devices you need at a low monthly cost per user. If you have employees that are stationed at computers all day, they don't even need to use a mobile device in order to receive the same great benefits and functionality.
Choose Who You Are Communicating With
Unlike push-to-talk or radios, where communications are sent to all available recipients, Voxer allows you to select which users receive and hear the message. If you are trying to reach several, but not all, members of housekeeping, for example, you can select only those who are working without bugging your entire staff at once.
Wi-fi or Data
Voxer functions both over your cellular data network or through WiFi. No more lost connections from dead cell phone coverage or limitations due to range.
Protects Private Information
Since you have to choose to receive a message at a given point in time, you have the option to listen to communications when guests are not present. No more embarrassing moments of staff inappropriately sharing private information over radios across your hotel.
Monitor Communications
With a Voxer Business subscription, administrators can review and monitor multiple conversations via the available web app. They can see who is sending message to whom, listen to those messages, and even respond to those messages via voice or text.
Save Messages
Unlike traditional push to talk or radios Voxer stores all communications. Should questions arise about what was said when or what text message was sent, you can always access the stored data to review it.
Faster Response Times
Arguably one of the best features of Voxer is that a message can be sent to multiple staff members, so that response times are faster. The first one to see the message can respond to your guests needs and notify everyone else once the issue has been resolved, all without interruptions or delays.
While traditional technologies can continue to provide limited services to your hospitality business, upgrading and utilizing Voxer will give you greater flexibility, quicker response times, and more control effectively improving the services you can provide.  Download our Hospitality White Paper for a full list of Voxer Business benefits and company use cases. Make the switch today and streamline your workforce tomorrow.