How an Audio Messaging App Can Improve Your Team Productivity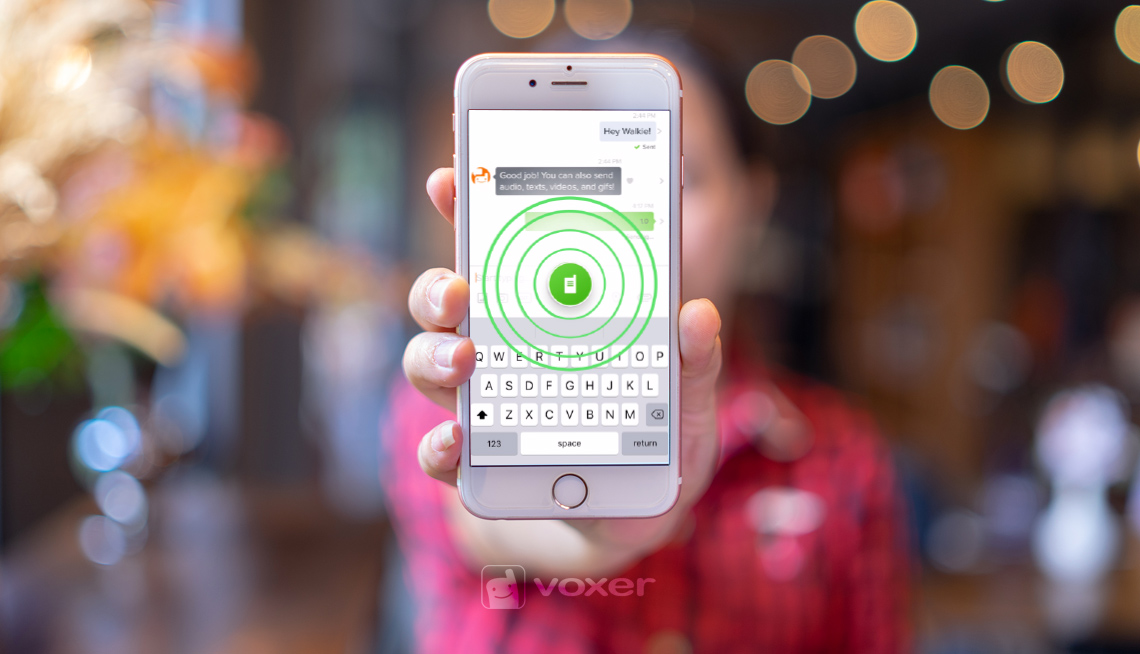 On some level, everyone knows the importance of communication in the workplace. But how many companies actively demonstrate communication as a priority in the way they run their business and treat their employees? Communication is one of the most critical elements of your business, and yet, many organizations simply expect any issues therein to sort themselves out. In reality, poor communication in the workplace does a lot more than simply not fade away. In fact, over time it can devastate your company, rotting it from the inside out. That's because of the distinct connection between communication and productivity.
Although you may not even realize it, an enhanced and revitalized productivity level is one of the most significant benefits of effective communication in the workplace. When your team is connecting, they are able to operate as one cohesive unit. From there, it isn't much of a leap to suddenly be firing on all cylinders, completing tasks and satisfying customers with relative ease. Of course, you still need to identify a way to address your persistent communication issues before you can truly optimize your productivity, and in order to find a long-term solution to these problems, you need to be willing to integrate a new approach into your business structure.
If you're serious about improving communication in the workplace, we suggest that you consider giving an audio messaging app a try. Combining the benefits of traditional walkie talkies with modern capabilities, this tool is quickly changing the face of business communication. Ready to learn a bit more? We thought so.
Message Control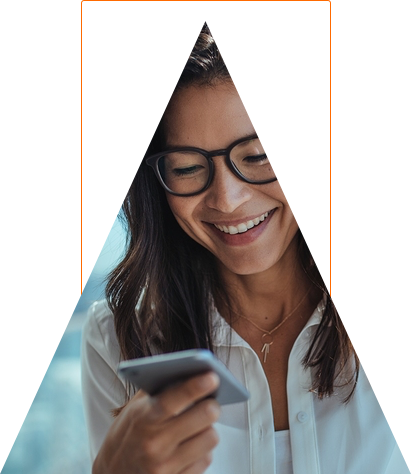 Traditional walkie talkies offer a simple but effective way to communicate. Press the button and submit your voice message through the designated channel, thereby connecting with your intended team member. However, aside from this, that technology — as useful as it may have been in its day — doesn't have a ton more to offer. Not so with an audio messaging app.
This tool expands your message content from purely audio to also feature text (including voice-to-text capability), photos, videos and GIFs in your messages. Ensure that your message is received in the way you mean it to be with such a diverse repertoire of expressions at your disposal. After all, a busy workplace doesn't always lend itself to voice message, especially if noise is an issue. You can even share your location with designated teammates to ensure you're all on the same page at all times.
But that's not all. An audio messaging app gives you the option to listen live (as you would with one of those outdated walkie talkies we mentioned) or to check your recorded audio message later. You wouldn't want to miss a critical message because you were in the middle of another task. That could cause a trickle-down effect that dismantles your productivity even further, complicating your work day and that of your co-workers.
In fact, your audio messaging app features unlimited message storage. So you don't even have to worry that you or your teammate will reach full capacity and be unable to connect when needed. Just let the app receive the messages, and feel free to recall or delete them as you see fit. You'll have all the message control you could ever want, creating a smoother experience across the board.
Application Flexibility
With traditional walkie talkies, you might be able to transmit your message. Yet, you have to worry not only about the person on the other hand being available to accept it but also whether the signal will allow the audio quality to actually come across clearly. Audio messaging apps, of course, retain the traditional walkie talkie mode you're used to. However, it translates this to today's world, leveraging smartphone technology to deliver the best user experience.
That garbled sound you used to have to struggle with is a thing of the past because audio messaging apps simply use a nearby data or wifi network to connect you with your teammates. In fact, you can create chats with up to 500 individuals. So the technology is scalable. Whether you have a small team of an extensive one (or are looking to grow significantly in the years ahead), your audio messaging app will be able to handle the scope of your company.
Of course, with that wide a reach, you'll want to ensure that your team is able to tend to their tasks with ease. Because audio messaging apps use the mobile devices they're already carrying, that means less of an expense for you and one less bulky item your workers need to lug around with them. They won't even need to keep their hands occupied, since the app (like most mobile devices today, really) is compatible with both wired and Bluetooth headsets for maximum efficiency.
Just because these tools are designed for people on the move doesn't mean that they can't be just as useful for those individuals who may actually be sitting at a desk. The apps also have a desktop version for team members who do prefer to connect to their communication system the old-fashioned way.
Team Organization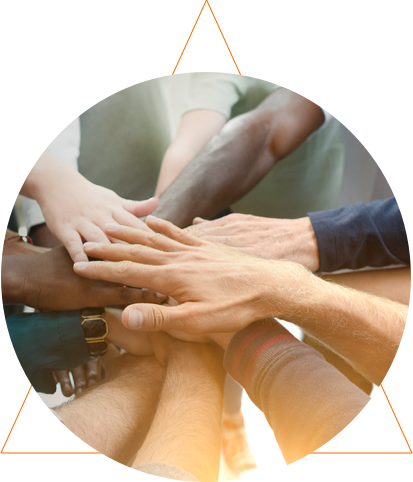 One explanation why your team's productivity may not have met expectations up to this point is that you haven't united everyone under one single system. With an audio messaging app, you have complete team management like never before. You'll be outfitted with the administrative tools you need to keep everyone on your team focused and determined to get the job done more efficiently than ever before. A collaborative environment needs to be fostered, and the tone for this begins with how you manage your team.
With this tool, you can also manage users, adding or removing your workers to the system at will and even dividing specific departments into individual chats to ensure that each division with your team is able to stay connected without muddling everyone else's communication. As we mentioned, you can create chats that include as many as 500 people. So that leaves you with a lot of room to grow and free rein to organize your team as you see fit. Not all of your team members need to be included on every single message, and this system will help you break down your business into more digestible bits that you can manage more efficiently.
As we mentioned, you can have the finest team in the world, but without the ability to unite your workers in a common goal, you're fighting a losing battle. At least audio messaging apps make it easy to divide up your workforce into segments. Create a chat for each subset of your team as well as a general one for broader company-wide messages. This will give you perhaps the best balance between giving the entirety of your team the means to act as one and allowing each team the autonomy to handle their business without affecting the larger organization.
Private Network
If you've been paying attention at all to business news in the past few years, then you know how scary it's gotten out there for businesses of all kinds. Large and small companies are being targeted and victimized by cybercriminals intent on cracking into their private networks and exposing a company's information for their end malicious ends. Thankfully, you don't have to worry about any such issues with your audio messaging app.
With admin controls and a private network in place for your organization, you'll be able to manage teams and add and remove users with the ebb and flow of people leaving and entering the organization.
Having to deal with a system that isn't guaranteed to be secure will certainly affect your ability to conduct business and maintain that high level of productivity that represents your objective.
You maintain full control of the privacy settings for your organization, with every bit of data safely behind the system's encrypted network. You can even assign multiple admins to your company's setup, allowing you to delegate the management of your team. Moreover, such oversight lends itself to careful management of your system's access. Freely use your app strategically to ensure that you find the method of organizing your team without having to concern yourself with the potential of a data breach.
A Hive of Productivity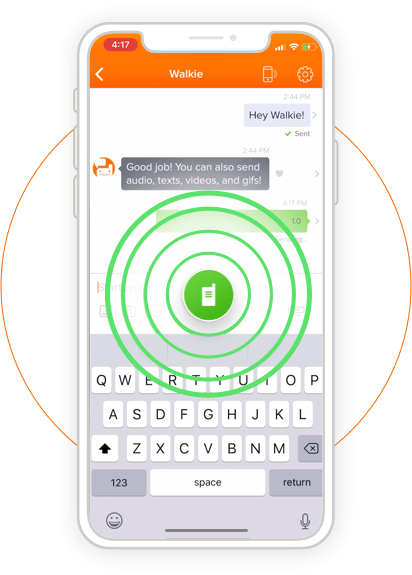 We've already mentioned how poor communication can rob your company of its chance to achieve its fullest potential. No matter what industry you're in or what your product or service is, you're inevitably going to notice — if you haven't already — the tremendous affect your communication can have on virtually every aspect of your business. Rather than struggling to address every single symptom your company may be exhibiting, audio messaging apps (like our own Voxer) aim to treat what is ailing your business on a fundamental level so that you can make the most of the team you've assembled, and likewise, they can form lasting connections with customers, your company and each other.
Without a tool like an audio messaging app available to you, you may find yourself continually struggling to get your company's growth strategy back on track. You might have fine-tuned your processes and assembled a winning team, but it won't work as you intended until you find the right approach for everything to fit together. Communication is the key that will unlock your a side to your company that you have yet to unleash unto the world. The least you could do is give as comprehensive and intuitive a tool as an audio messaging app the opportunity to change your business. After all the time and effort you've put into making your company a success, you owe it to yourself and your team to see how it may impact your bottom line.