Get to What Really Matters
By Kerry Gallagher, Digital Learning Specialist
Early one school day morning, I was introduced to Voxer via an invitation from the Breakfast Club Twitter chat — #BFC530 — well over a year ago. Those same people from the Twitter chat were going to continue the conversation on Voxer. I wanted to be a part of that! I soon discovered that, by joining Voxer, I'd be able to have discussions about what really matters with fellow educators. It is as if we were sitting having coffee in the teacher prep room at my school. It also became a way for my students to hear from other children from across the country.

Voxer For Educators:
Larger Chats that Stem from Twitter
Educators have written about how their professional social media connections started with Twitter chats. When those chats continue on Voxer, the 140 characters suddenly have a personality and a voice. Magically, the chat no longer needs questions, as it does on Twitter, to keep it rolling. The conversation is the driving force, and it evolves naturally. It's important to remember that these larger Voxer groups move quickly and it can be a bit overwhelming to keep up with. Just as with Twitter, it is OK if you don't listen to every single recording. Join when you can and you'll be inspired.
Smaller Chats that Form Organically
Often a handful of teachers in a larger Voxer group start digging deeper into a specific topic. Or sometimes they find out they have something in common that is unexpected. When this happens, out of courtesy to the larger group and out of their passion to have a more personal conversation, a small group of 4-6 teachers might form their own offshoot group. If you've ever been to a conference and seen two educators from opposite ends of the country present together as if they are best friends, it is likely their relationship began on Voxer.
Personal Chats that Build Real Relationships
My favorite professional relationship-building comes from one-to-one Voxer chats. After connecting via Twitter or meeting in person briefly at a conference, a one-to-one Voxer chat is perfect for building a mentor-mentee relationship and a good friendship. For me, this has become true with Dr. Will Deyamport, Tammy Neil, and Kyle Pace. Without Voxer, my connections with them would not be the same. What I love about my conversations with these people is that our time zones and school schedules are different. If we can chat live, Voxer allows us to do that. If not, we can have an asynchronous conversation that flows just as well and is just as meaningful.
Voxer For Students:
Connect with Others from Around the Country
Within one of those smaller groups in Voxer I connected with Becca Bailey, an elementary school art teacher from Texas. We decided to ask our students a question of the day. Becca and I decided the question in our own one-to-one Vox. Then we wrote the question on our whiteboard tables in our respective classrooms and posted a picture in the shared Voxer group. Questions could be about anything from favorite foods to weekend plans to current events. We just wanted to show our students that the world is big, but is connected. Her young students and my high school students were able to start sharing their ideas via a Voxer group that we created together. Her kindergarteners loved hearing teenagers' ideas and my teenagers loved hearing little voices. Besides voice messages, we shared photos of their answers on the whiteboard.
Social media without voice has severe limits, especially when it comes to conveying passion and personality. Voxer has made it possible for professional and student learning to happen across time and space in a way that allows participants to get to what really matters in their conversations.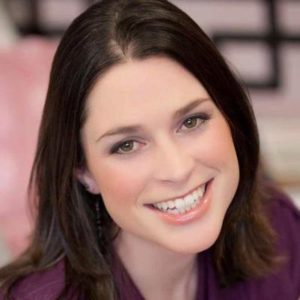 Kerry Gallagher is a Digital Learning Specialist at St. John's Prep in Danvers, Mass. She is also the Director of K-12 Education for ConnectSafely.org. Previously, Kerry taught middle and high school history in public schools in New Hampshire and Massachusetts for 13 years. She was known for her paperless project-based cooperative learning approach in the classroom. Kerry writes often for online publications like EdSurge, Smarter Schools Project, and Corwin-Connect. She is the recipient of the 2014 Yale-Lynn Hall Teacher Action Research Prize and is a 2015 PBS LearningMedia Digital Innovator. Her website is KerryHawk02.com.