Entrepreneurs use Voxer to Stay Connected During Silicon Valley Trip
Cassidy Uhl is a student in Don Wettrick's Innovation class at Noblesville HS, and was chosen to join 15 other students in an educational trip to California, dubbed 'Calivation'.
The group of young entrepreneurs used Voxer to communicate as they traveled from Indiana to Silicon Valley, with visits to Stanford, Facebook, Google, and the Voxer HQ.  
Cassidy has her own blog and acts as a primary writer for The Throne Media. In a guest post she shared the group's experience with Voxer during their time in California.
---
I never quite knew what to tell my teachers when they asked where they could reach me.
I never checked my email, my phone number seemed too personal, educational messaging often lags, and having a meeting in person sometimes seems too complicated.
When my teacher suggested getting Voxer, I was apprehensive. It seemed similar to just giving out my phone number.
However, when I was added to a group chat with my 15 other 'Calivation' companions, I soon became a huge fan.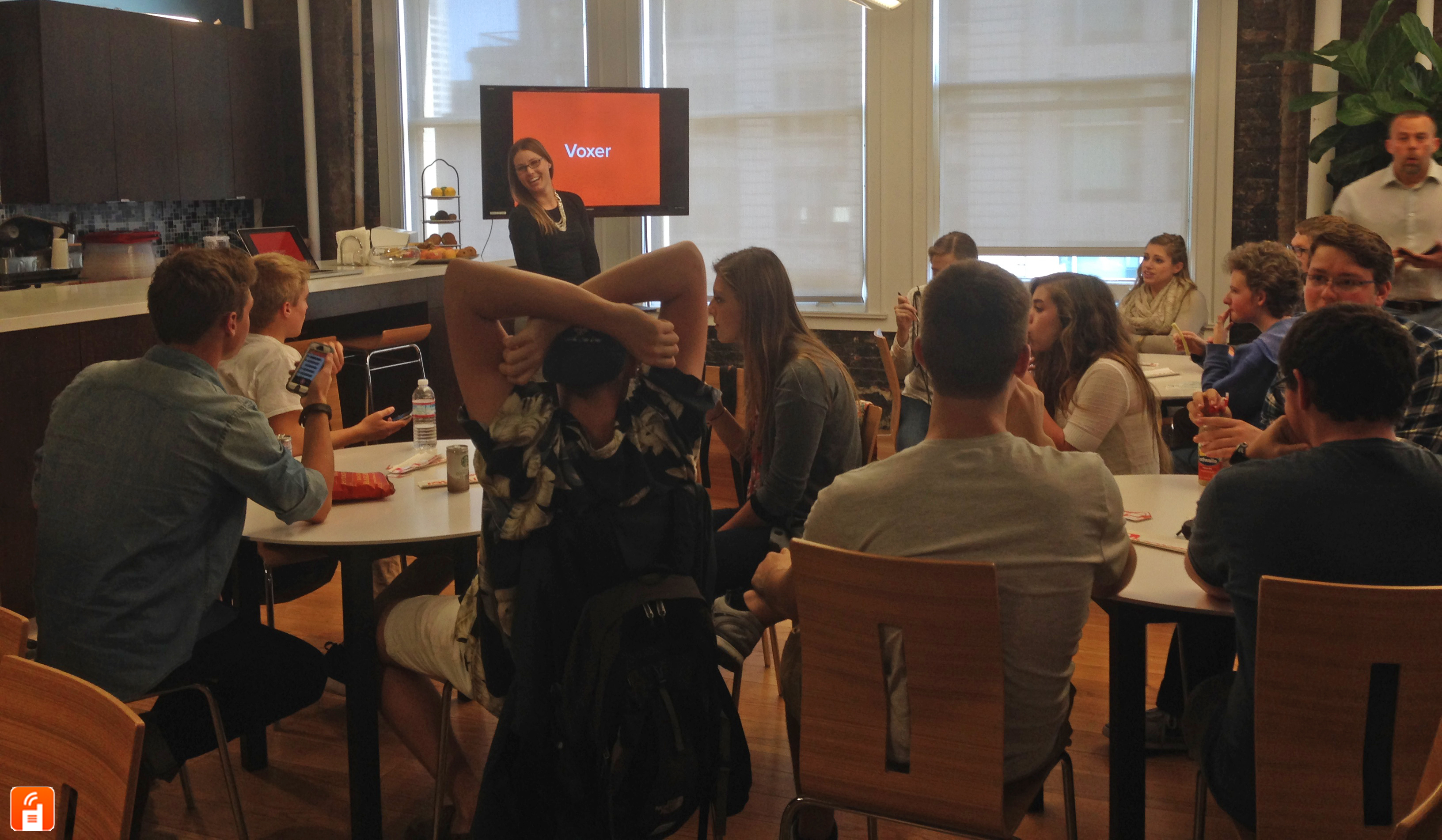 Using Voxer added a special spin to trip planning that was much more immediate. It was just as efficient as texting, but with the occasional stern "No" from our teacher, or caring comment from a fellow student.
The voice element added emotion and drew us closer together. 
During the trip when we got lost, Voxer made for much faster communication and enabled the drivers to speak without compromising safety. The location-finding feature allowed us to never miss a scene, as we could easily find each other.
When dialogue or direction was missed, it could be easily replayed with the tap of a button that would stream the conversation until the most recent message.
And when we had less necessity to be organized and could focus on fun, Voxer morphed into a teenager with us.
We sent unexpected pictures, teased, and confessed all in minutes on the app.
We enjoyed Voxer so much that our phones buzzed nonstop!
Even though the trip has now ended, we continue to talk over Voxer, and always share our Voxer love with others!
---
You can contact Cassidy on Twitter, or visit her blog.