Why Voxer is What Every Family Needs At Disneyland
We had been hyping a trip to Disneyland for a long time to my son Charlie who is 3 ½, as an incentive to be well behaved. Finally we had to own up to the fact that we had promised him we could go see Lightning McQueen, if he didn't act up.

Because we live in SF, we decided to hop in the car and drive down there. Of course, we were voxing the entire way down there. Voxer is the perfect road trip accessory. Anytime you're in a place and need to quickly coordinate there's no substitute for Voxer – it's a lifesaver when someone is in a store and another one is out with the kids who are strapped in their carseats.
When we were actually at Disneyland, Voxer was the perfect way to coordinate a family. It's such a big, busy and frantic place, and it's really easy to lose someone in the crowd. When one group of people was in line for a ride, the other group could go and entertain themselves. The group waiting for the ride could give updates on how long the line was, if a ride broke down if there was a delay, when they were getting on, and tell them when they were done.
If someone was hungry or needed a restroom, they could go, and then come back and find the other group easily. If Charlie was hungry or melting down in the line, someone could be waiting at the end of the ride with a snack when he was finished.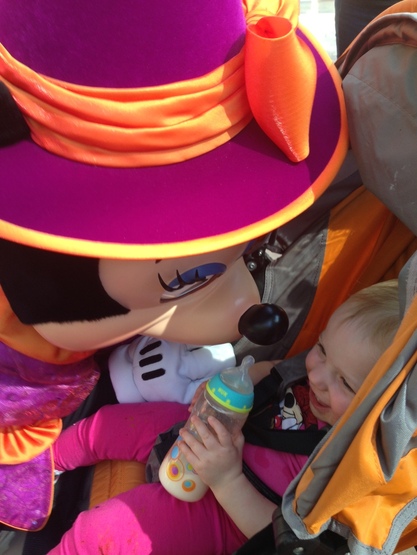 And because my daughter Brook is only 1 ½ it was great that we could decide if there was time to take her to another ride, go for a stroll around the park, get some food, or go shopping, or just wait at the end of the ride for them to get done. Voxer is absolutely the perfect tool to help keep your family's sanity at a frantic place like Disneyland. And because it's an app, it's super easy to get everyone up and running on it, I can't imagine another visit without it.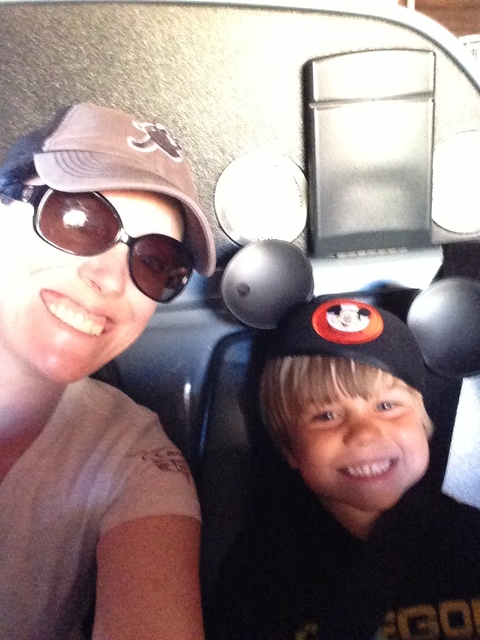 This post was guest written by Voxer's Head of Marketing, Nicole Strada who recently took her two kids Charlie and Brook to Disneyland with her husband Nick. Besides being a full-time mommy and a full-time marketer at Voxer, Nicole is an avid cook, and loves to hike and explore the huge outdoor playground in her backyard in Marin, CA.