How Voxer Business Transformed Windom Windows Company Communication
Windom Windows, is a Seattle-based window washing company specializing in high-rise window cleaning. They've been using Voxer Business since April 2013. After trying to use traditional two-way radios, Windom Windows discovered Voxer Business, and immediately recognized that it could save their company money while increasing productivity.  
With employees scattered on scaffolds all over Seattle, and they must check in every hour for safety reasons. Voxer Business is a solution that keeps their entire team in constant communication.
Jim Beggs, the owner of Windom Windows, told us that keeping everyone connected used to be one of the company's biggest challenges. But now, "Voxer Business helps us keep track of where all of our workers are. So if there's a problem, we need to be able to solve it quickly."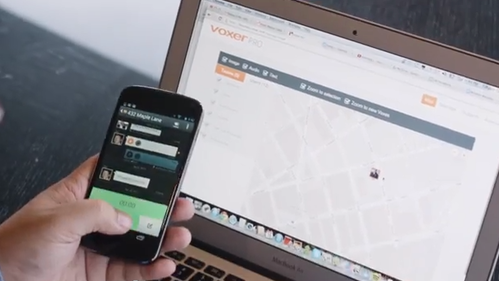 One of the most useful features of Voxer Business to Windom Windows is Walkie Talkie Mode. Walkie Talkie Mode allows their employees to talk to each other hands-free, which keeps them safe while suspended hundreds of feet above the ground.
"When the guys are coming down on the ropes, they don't have the luxury to fumble around to find their phone. With Walkie Talkie Mode, you have a headset on, it goes straight into their ear, they can hear it and they can immediately respond" Beggs explains.
Windom Windows found that Extreme Notifications are beneficial to their team, as well. Extreme Notifications are loud, repetitive alerts that keep everyone in touch, despite noisy conditions. In addition, the repetitive alerts of Extreme Notifications mean no one misses a message.
"There are times where it's windy, you're up on the ropes, it's loud," Beggs points out, "Extreme notifications is a louder chip, so that you can hear it clearly and it repeats until you open it. That way you're always reminded that you have a message waiting for you".
Voxer has drastically improved the way the Windom Windows team communicates. As Beggs explains, "With any business, communication is the most important thing, and Voxer is an awesome communication tool".