Walkie Wednesdays: What is Note to Self?
It's been a long while since we posted on Walkie Wednesday, so we figured it was about time we brought it back! In case you forgot, or never read a Walkie Wednesday post, on WW, we let you in on best voxing practices. By examining the support tickets you submit and identifying trends, we create best tips and tricks to help you use your favorite communication app to it's fullest potential.

This week, allow us to enlighten you about the Note to Self feature on Voxer. Most of you have probably seen the Note to Self button on your profile page, but many users aren't aware of what it does.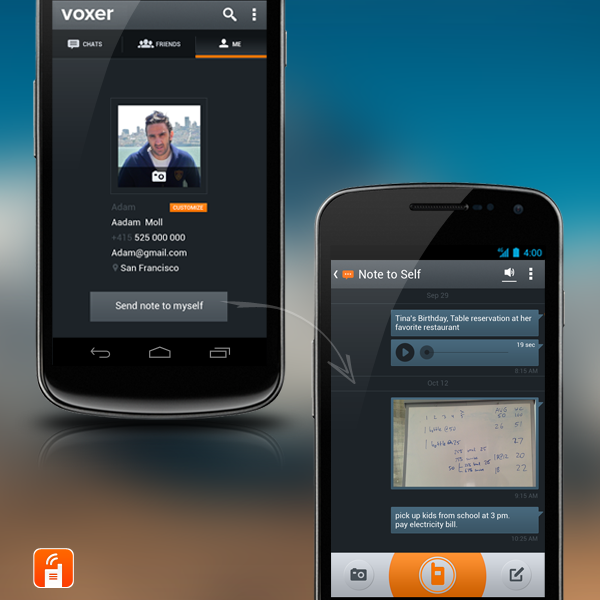 Note to Self is a great feature if you need to snap a quick photo of something you'll need to reference later or to record a quick memo to yourself about something important. Need to pay that bill? Don't forget to pick up the dry cleaning on your way home. Oooooh, new business idea!
To leave a note to self, simply go to your profile page and select the "Note to Self" button. Using the same Voxer push-to-talk feature you use to chat with your friends and loved ones, with Note to Self, simply press and record your messages and play them back later. Just as with conversations with other Voxer users, your first vox to "Note to Self" will create a new chat in your chat list.
Did you already know about the Note to Self feature? How do you find it useful? Let us know in the comments below!