Staying Connected After College: A Voxer Story
Voxer user Brittany and her college friends were searching for ways to keep their group in touch after college graduation when they discovered Voxer. Today the girls stay connected and up to date on each others lives with a Voxer group chat. After seeing a recent Facebook post, Brittany shared her story with us. This is her Voxer story.
In college I met 6 beautiful women who were my best friends, and also my roommates. College graduation day came and we said our goodbyes and shed tears, knowing we wouldn't see each other much anymore or speak on a daily basis. We all went our separate ways: Colorado, Oregon, South Dakota, Japan, Nebraska, and California.
One year went by after college and it was hard to stay in communication with everyone. Facebook seemed to be the only way I could "keep tabs" on my best friends. Then, we discovered Voxer! We now have a group Voxer chat between all of us and we talk EVERY. SINGLE. DAY. It is so wonderful to know details in my college friends' life and be able to talk with them at our own convenience. With a 14 hour time difference to Japan, or just two hours between South Dakota and California, it makes catching up so much easier for all of us.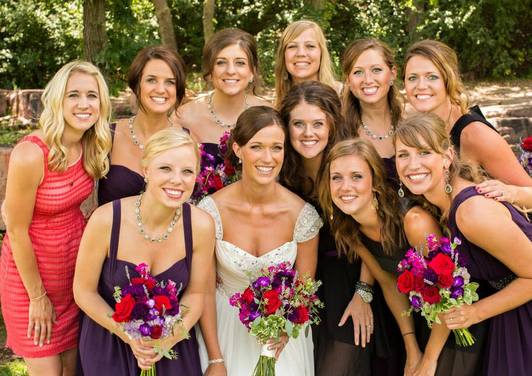 I always tell people that Voxer is absolutely the best and probably the only reason I am ok with paying my smartphone bill every month 🙂 Thank you for keeping our friendships alive!