Voxer Push-to-Talk at World of Concrete 2014
Last week, a few members of the Voxer team took off for the one and only Las Vegas to attend World of Concrete 2014. WOC is one of the largest construction trade shows in the world. Our team met construction professionals from all over the United States, Mexico, and Canada. Voxer was there to demonstrate why Voxer Business is the ultimate communication solution for builders, engineers, inspectors, project managers, contractors, and suppliers.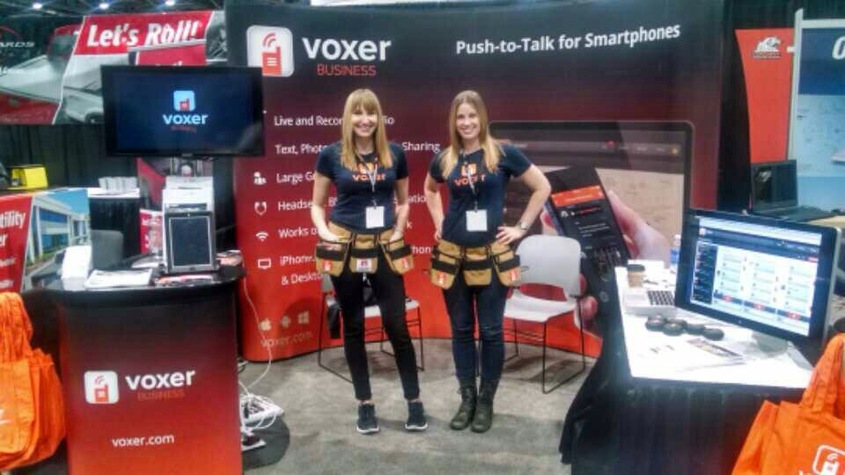 Here are 3 ways Voxer Business can transform communication at your construction business:
1. Never Miss a Message: Say so-long to missed messages. With traditional PTT and walkie talkies, if you aren't available to receive a message, that message is lost. Over time, this can add up to quite a lot of wasted time of back and forth repeating messages. With Voxer Business, your messages are both live and simultaneously recorded, so you can listen to your message when it's convenient for you. If the person you are messaging has the app open, the message will stream live, but it will also simultaneously be recorded. If a recipient isn't available, they will be able to play it back later.
2. No Range Restrictions: Forget 50 feet limitations. Voxer Business runs on WiFi or cellular data (depending on your connection), so message range is virtually limitless. Messages can be sent between different sites, counties, even different countries – to date, Voxer has users in over 200 countries! As long as you have a cellular data or internet connection, you can send and receive messages.
3. View Location Data: Every message on Voxer has location data attached to the message, so you can see exactly where that message was sent from. Location data is great if you are making deliveries, working on multiple sites at the same time, or for check-ins at the beginning of a shift.
These are just three ways Voxer Business is a great communication solution for the construction industry. Download our white paper for a complete list. Questions? Please get in touch with our sales team by emailing sales@voxer.com.