Announcing Voxer 1.5 for Android
Today we're excited to announce the release of Android 1.5.0 for all Voxer consumer and Pro users! The new release includes some few features including:
1. Revox – You asked, and your requests have been answered. We're happy to announce that message forwarding is now officially a Voxer Pro feature! Use the Revox feature to forward your messages to other friends and family members not in the original chat.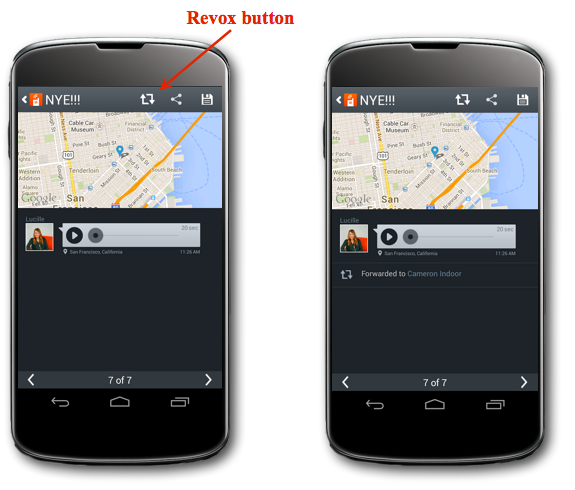 2. Emoji Support – If you are running on Android's most current software, Kit Kat, you can now send and receive Emojis on Voxer! Send as many smiley faces, thumbs up, and silly symbols as your heart desires! You can download Emoji Keyboard for Android in the Google Play Store.
The release also contains bug fixes including notification tones, improved bluetooth functionality for Pro users, and improved message replay speed for saved messages.
We hope you enjoy Emoji's and Revoxing. If you have any questions or feedback, please email support@voxer.com. You can download 1.5.0 in the Play Store.