Voxer Community Outreach: GLIDE
This week, employees from the Voxer Team went to GLIDE San Francisco, a church and social services organization that feeds and houses San Franciscans in need. Founded in 1929, GLIDE's mission is to, "create a radically inclusive, just and loving community mobilized to alleviate suffering and break the cycles of poverty and marginalization".
In 2011 alone, Glide served over 835,000 meals to San Francisco's homeless and hungry. With the help of 30 kitchen and security staff and thousands of volunteers each year, GLIDE is able to serve 2,560 meals a day! Additionally, GLIDE provides health services, empowers survivors of domestic abuse, and provides clothing, food, and shelter for those in need.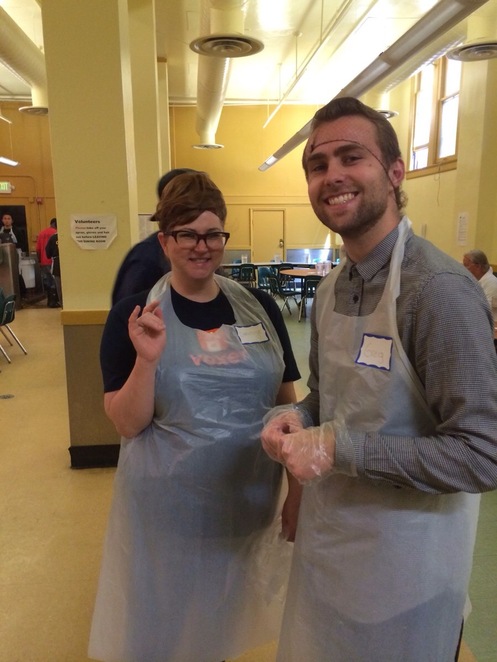 Employees from Voxer took a few hours out of their day to give back to the San Francisco Community. San Francisco is our home and our team believes in the importance of giving back to the community that has given us so much. Without our San Francisco roots, Voxer wouldn't be what is today. Our team was delighted and humbled to work with such an esteemed and well respected organization such as GLIDE. We are planning other Voxer team volunteering opportunities in the upcoming months. If you or someone you know is interested in volunteering at GLIDE, please visit GLIDE's website.