How Roto-Rooter is Winning at Team Communication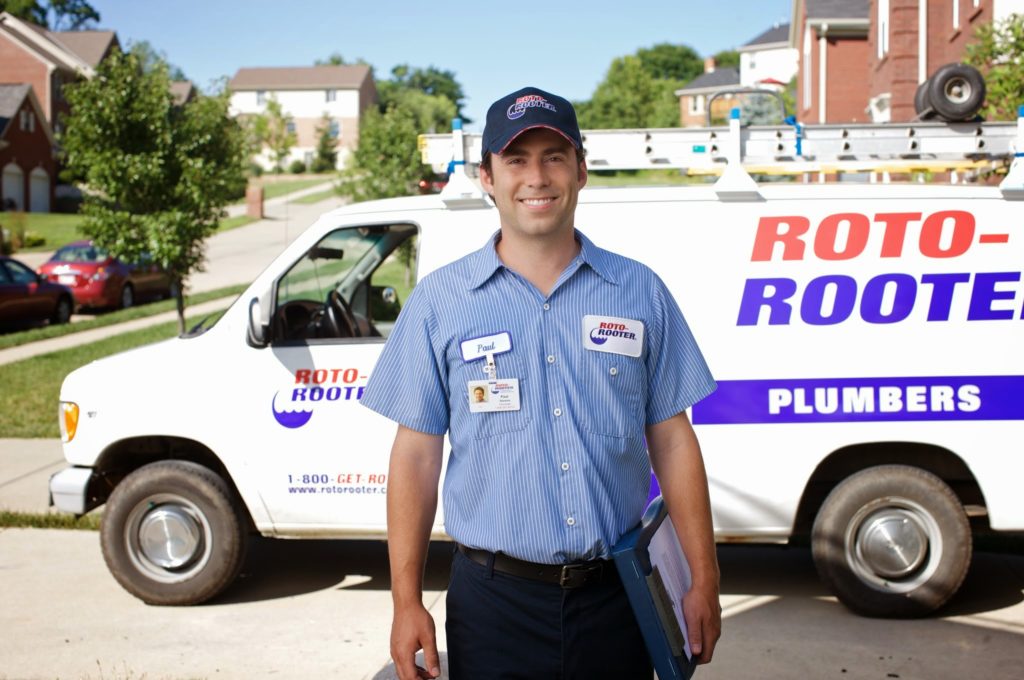 Roto-Rooter is one of the most recognized service companies in the United States, delivering 24/7 services to nearly 90% of the country. With a steadfast focus on rapid response and fast service to customers, Roto-Rooter employs 1,500 service technicians who help residential and commercial customers with clogged sewers, sinks or drains, plumbing repair services and preventive maintenance programs. When customers are dealing with plumbing problems, they need help immediately. Efficient communication is a critical component to making sure customers are serviced quickly.
Alike many field services companies with a mobile and distributed workforce, Roto-Rooter relied on push-to-talk services to keep employees connected, especially when they are spread out over large geographies. Managing workers who are frequently on-the-move requires constant communication to make sure that employees are on task, on time, giving regular updates from the field, and being held accountable for their work.
However they realized that traditional push-to-talk (PTT) services do not deliver effective solutions to accomplish these day-to-day business operations. They don't function well on today's smartphones, and they lack the productivity features that are becoming essential for modern workers.
Voxer PRO offers a solution that outpaces traditional PTT and phone calls by providing high-performance instant voice on a smartphone (or iPod or tablet) that costs less money, works on any data network (including WiFi), gives you multimedia functionality, consolidates everything to one device, and provides the flexibility to talk in real-time or hear everything later.
Here are some reasons why Roto-Rooter replaced traditional PTT with Voxer PRO as their primary way of communicating:

Keep the team engaged and responsive with modern real-time audio messaging
Voxer PRO is the smart replacement for two-way radios because it takes the essential element of live voice communication from walkie talkies and combines it with messaging to make a more flexible, more affordable, and a more robust tool for effective team communication. Unlike live-only voice solutions, Voxer PRO allows you to send text, images, videos and files alongside live and recorded audio. It's a much more flexible solution that allows individuals to accelerate on-site issue resolution and access to answers in the field with ease.
Voxer PRO works on any iOS, Android, and even on your computer with Voxer for Web. Moreover, Voxer works on any data network (3G, 4G, LTE and WiFi) and also works in areas where coverage is limited, eliminating the range restrictions of walkie talkies for when staff is off-site. If there is no data connection, the message waits on the device until service is restored and is then sent out.
Bridge across time zones and work schedules
The core functionality of push-to-talk remains incredibly useful, however its "live-only" state offers limited capability. When communication can only be live, important information is lost when an employee is unavailable. This causes delays and needless interruptions which can affect a company's bottom line.
Roto-Rooter was set to find an efficient means of communicating with groups of employees distributed across large geographies. Radios work well within a limited area, but not when communicating with management and other team members distributed in multiple cities or other countries.
Voxer PRO allows users to time-shift their communication efficiently because of its recording functionality. Talk to someone who is in another time zone or off-duty, and if they are available, they'll hear you as you speak. Otherwise, the message is there for them to respond at an appropriate time.
Enhance safety behind the wheel
Another big hurdle for field team operations at Roto-Rooter is handling communications while driving or customer-facing. Voxer PRO offers walkie-talkie functionality that streams messages hands-free into a headset or lapel speaker, even if the device is locked. Users can quickly engage with messages with one-touch operation on headphone mic.
Align distributed team with geo-tagged and time-stamped messages
Every message sent on Voxer PRO is geotagged, allowing managers to easily assess the location of their employees during working hours and make sure that they are at the right place at the right time. Roto-Rooter requires safety check-ins for their staff so they find this feature extremely useful, especially where check-ins were formerly done by making phone calls throughout the day.  All it takes is a quick tap of the "Talk" button, and a geotagged message is sent through.
Read receipts promote accountability and reassures that critical communication is being seen by the entire team.
Scalable messaging solution for desk-bound staff
At Roto-Rooter, desk-bound teams alike require access to a flexible platform that can be scalable to their needs. Dispatch and support teams are often communicating with several field employees at once, and during peak hours this can be extremely overwhelming.   Voxer's browser-based application brings all the mobile messaging functionality to the computer, and it's the perfect tool for desk-based teams who have to monitor multiple conversations at once. Just like the smartphone app, Voxer for Web allows these teams to send and receive live and recorded audio, text, images, and files right from their computer.
Today, more than 2600 Roto-Rooter technicians use Voxer PRO in the field as a reliable way to rapidly communicate with dispatchers and supervisors—averaging 9,000 messages a day. Voxer's service keeps their extensive operations running smoothly, supporting 25,000 service calls and $6 million in business each week. Voxer PRO has provided Roto-Rooter with fast, reliable communication which is invaluable to delivering the excellent customer service they are known for.