Ford GoBike: Bike Share Made Easy with Voxer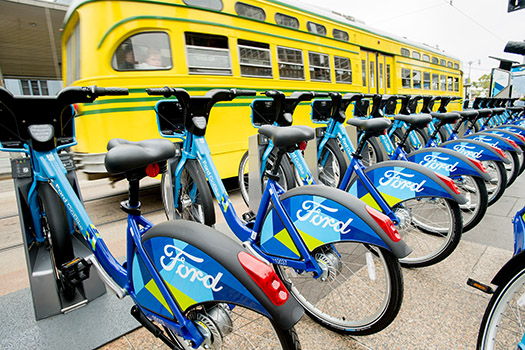 Bike Share Made Easy with Voxer
Ford GoBike is the Bay Area's bike share system with 3,500 bikes across the San Francisco, East Bay, and San Jose. It consists of a fleet of specially designed bikes that are locked into a network of docking stations throughout the city. It is becoming an essential part of the Bay Area's transportation network as a fun, convenient, and affordable way to get around. 
In order to keep their field team aligned and responsive across 540 bike stations in 5 cities, Ford GoBike is taking advantage of Voxer's audio messaging technology for to-the-point team communication. Voxer streamlines team communication through flexibility of voice, text, and images – on mobile and the web.
Fleet managers often require timely information from the field regarding bike inventory, station issues, and evaluation on bike conditions. With Voxer, their field team can quickly convey these details with short audio memos and photos, so fleet managers can activate their in-house deployment and repair teams when bike repair, replacement, or redistribution is required. In turn, when bikes and station repair is reported by a rider to customer support, the operations team uses Voxer to notify the field staff promptly of where work is needed.
There is no doubt that bike sharing is awesome, and Ford GoBike does just that. Keep up the good work, Ford GoBike team. Happy voxing!