Creative Ways Your Luxury Hotel Staff Meets Guests Expectations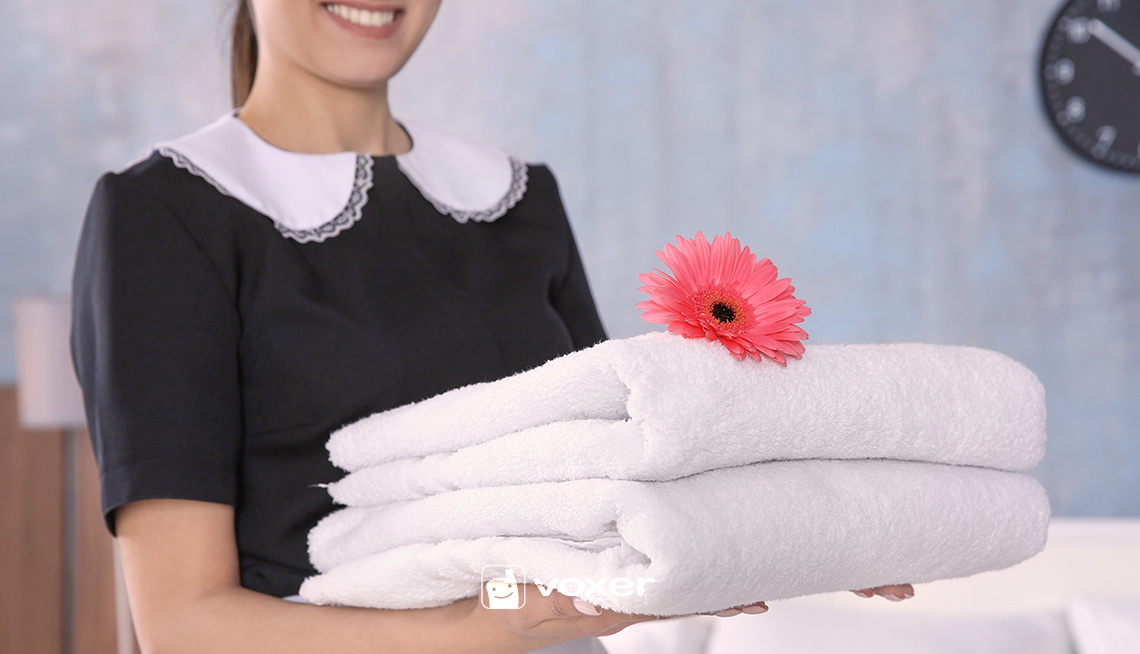 Travelers have so many options when they decide which hotel they want to stay in. As a hotel manager, you know better than anyone just how jam-packed the hospitality industry really is. From more economical options to five-star resorts, there is literally an establishment made for every price point and level of need. And, yet, they all share the same opportunity to distinguish themselves from their competition: the guest experience.
Even if a hotel isn't designed to put guests directly in the lap of luxury, they still have countless possibilities for how they can set themselves apart and keep guests returning again and again. But you have to first identify a fresh approach to creating a guest experience like no other, a task which is often easier said than done.
With so many hotels out there, you really have to go that extra mile to enhance your guest experience, and oftentimes, it doesn't even mean drastically expanding your budget. In fact, some of the most effective tactics are the simplest ones. So why doesn't everyone make the effort to step up their respective games?
It takes time, commitment and a bit of ingenuity to come up with creative ideas to improve your hotel's guest experience. However, don't worry. Today, we're going to explore some easy steps you can take to make a great first impression on your guests and, with any luck, convince them to spread the word to others and return again themselves for another stay.
Simple Amenities
They might not sound like much, but small gestures like offering a fresh pot of coffee and/or hot water and tea bags in your lobby go a long way toward proving your commitment to making guests feel welcome and at home. You might even want to go that extra mile and serve up some fresh-baked cookies upon check-in or provide a complimentary breakfast for guests.
How you interpret that is entirely up to you, but even providing some cereal, danishes, and bagels in the common area downstairs at least demonstrates how much you appreciate your guests. You could always go the more traditional route and put a mint or piece of chocolate on each pillow in your rooms.
Granted, none of these ideas are particularly ground-breaking, but these little acts of kindness can snowball into a positive experience that leaves guests feeling, as cheesy as it sounds, special. Try instituting at least one or two such ideas and watch the difference in action.
Free Wi-Fi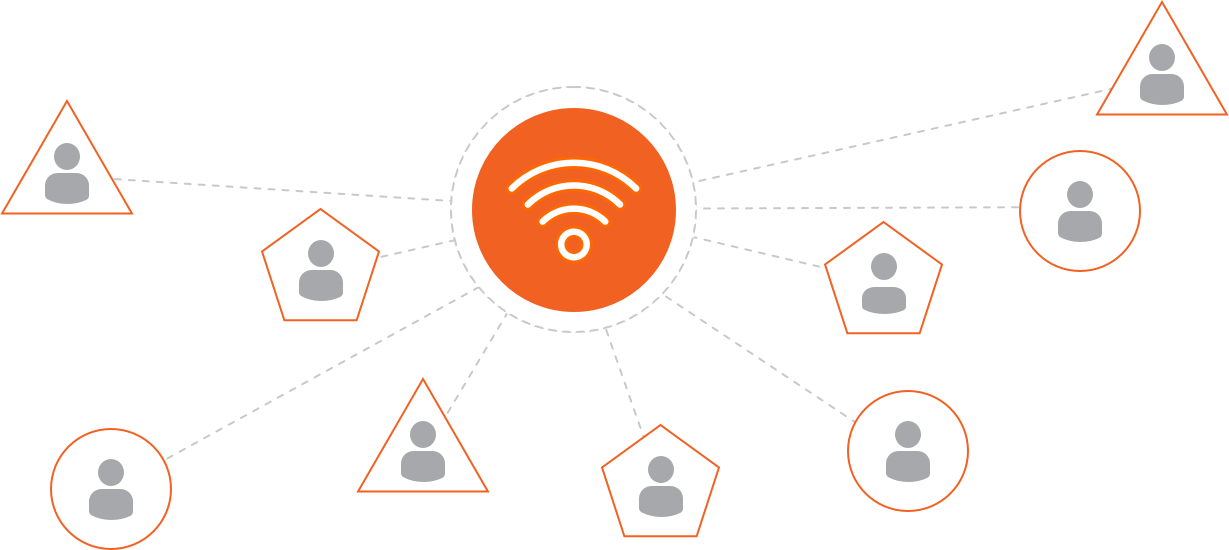 While many of the items on our list are nice-to-have features and pleasant surprises, this is actually one amenity that you may actually hurt your business if you don't offer it. The internet has become such an integral part of our everyday lives that many of your guests may assume that you already include this in their stay.
In fact, many hotels already see free Wi-Fi as a given, rather than a feature that needs to be particularly highlighted or advertised as such. If you don't give your guests free Wi-Fi yet, you should rectify that as soon as possible. After all, doing so doesn't really extend your cost that much and will really drive home the fact that you're making your guest experience an undisputed priority.
Without it, you're destined to face heavy criticism and risk turning off a hefty percentage of your guests. Plus, you can use your hotel's network as an opportunity to integrate additional features, which we'll discuss in a bit.
Frequent Status Updates
When it comes to something as critical as one's travel plans, you can never be too attentive to the details. For that reason, you can rarely ever over-communicate with your guests. Reach out via a phone call, email or even text message before their stay to be sure that everything is on schedule or to ask if they have any specific needs that you need to be sure to address prior to their arrival at the hotel.
Then, during their stay, check in with them to see if there's anything they need. In most cases, guests will not have any particular requests, but simply giving them the opportunity to be heard will strengthen their connection to your hotel. Lastly, after they leave, follow up with a survey or other effort to elicit feedback that you can use to optimize your business for the next round of guests.
All this communication will give you plenty of chances to learn as much as you can about what each guest feels about their experience of staying at your hotel and how well their needs have been met.
Easy Communication
Today's consumers are accustomed to a wide range of options regarding how they can connect with their favorite businesses. So, to maximize the guest experience and hear from as many guests as possible, your hotel should provide several options for them to reach out directly to your staff.
Of course, this will include the traditional phone lines, but you should also incorporate email, text and even live chat. This will give your guests — who so often now prefer communicating online to making phone calls — their pick of how they want to reach out to you. Perhaps a guest has a question about your hotel, your services and amenities or just needs directions.

If they are unable to get in touch with you, they might never get the answer they need, which could preclude them from returning or even giving your hotel a shot in the first place. Don't miss out on this chance to wow prospective guests before they even roll up to your entrance.
Streamlined Processes
The more time you spend getting things done behind the scenes, the less you're devoting to serving your guests with the best possible experience. Although you might not initially see how it affects your guest experience, you should be persistently proactive when it comes to simplifying your back-end administrative processes. Embrace automation, and you'll be able to save money you can otherwise direct toward your hotel's growth strategy.
One significant step we recommend you make is an imminent upgrade to your in-house communication system. All too often, hotel staffs encounter issues like delayed communication, miscommunication and missed messages — all of which can wreak havoc on your ability to give your guests the very best you have to offer.
Make it a priority to keep your staff focused on the guests and less on the processes. In no time flat, you'll be surprised at just how much it liberates your team to think creatively, act swiftly and show up to get the job done better than ever.
Self-service Options
Remember earlier how we said that you can use your hotel's Wi-Fi network as a jumping-off point for additional features? How about when we pinpointed the fact that consumers like to be empowered with choice? Well, here's where those two concepts converge. More and more often, businesses are going the self-service route.
Visit your local grocery store, and you're almost guaranteed to see some self-checkout lines. So too has the world of hotels gone. Through your Wi-Fi, you can offer your guests the ability to do self-checkout or even pay for services, such as room service or in-room movies. If you're really looking to embrace the self-service route, you can even consider installing keyless entry on your rooms.
Often these systems rely on smartphones and other mobile devices to restrict access to the designated guests alone. Do a bit of research and exploration to decide how much you want to invest in self-service options. Anything you can do will likely only attract more customers to your hotel.
Personalized Services
If your guests just want to be treated anonymously, they have plenty of other hotels to choose from. If, on the other hand, you're interested in establishing long-term relationships with them, you want to personalize your services as much as possible. Begin with little things like training your front desk staff to use the guest's name, and progress onward to customized marketing messages sharing news of your hotel's latest updates, offering a special discount or simply thanking them for their business.
Such actions make it apparent to your guests that you don't view them as a number but value them specifically. For the most part, you already have the data you need to make it an easy reach to provide guests with an experience tailor-made for them.
It doesn't take much more effort to give each guest's visit a personal touch, but the difference it makes is undeniable. All it takes is communicating this new approach to your staff to make it the new law of the land.
Loyalty Program
With every premium product or service, there's a certain level of exclusivity involved. Consumers want to feel as if they are part of some elite group of individuals who get to enjoy a deeper experience when they patronize a specific business. It's why so many stores, restaurants and, yes, hotel chains offer rewards to regular customers.
Having any kind of loyalty program — typically involving some kind of points system that translates into discounts or freebies — is a terrific way to build your brand and deepen your relationships with existing customers. Moreover, the promise of rewards upon repeat business will even draw in prospective guests as well.

In both cases, a loyalty program encourages consumers to stay at your hotel as much as they can to reach their point goals. In the process, you'll be propelling your business into a state of exponential growth. Talk about a great way to build word of mouth about your hotel and the unique guest experience it offers.
Ability to Meet Special Requests
Depending on your resources, you want to prove your commitment to your guests as much and as often as you can. So, if possible, your staff should aim to accommodate special requests (for an additional fee, of course). If a guest has a romantic trip planned, you might be able to have flowers and/or champagne waiting in their room upon check-in.
This may involve a great many staff members to coordinate, but just consider that the perfect reason to invest in that upgraded communication system we mentioned earlier. You want your guests' experience to be as special and memorable as possible.
If you're willing and able to assist them in making their stay at your hotel something truly special, why wouldn't you want to oblige? We guarantee that they will never forget it and are far more likely to return for another visit and share their positive experience with their friends and family members.
Above and Beyond
In just the last few years, consumer expectations have been largely upended. The level of service that customers want from the businesses they patronize has shifted dramatically, and it's up to you to push your hotel and your staff to deliver a guest experience like no other. We've already discussed a few key ways that you can begin doing just that.
However, remember that no one knows your business and its patrons like you do. If you see an opportunity where your hotel can really optimize its performance, don't be afraid to pursue it. Even if a particular idea doesn't lead to the desired results, such openness and willingness to take chances will lend itself to a brighter future wherein your guest experience can improve exponentially.
The road to greater success in your hotel naturally begins with your staff itself. By working together with your team, you can absolutely devise a plan of action to evaluate and revolutionize your guest experience. Your staff is, after all, your finest resource, and when you open the lines of communication with them — creating a free exchange of ideas — you set the stage for greatness to follow.
For if you aren't focusing on building your hotel up, you run the risk of stagnating and leaving even your most devoted guests feeling deflated and curious about what other options they may have for their next hotel stay.