Announcing Voxer for Android 1.4
Earlier this week, we released a new version of Voxer for Android, version 1.4 with improvements for free and Pro users. Plus newly added features to make your voxing experience on Android the best yet! 
What's New:
Fixes to audio issues on Samsung S3 and S4 devices – If you are still experiencing any audio issues, please contact support.
New notification options: You can now get silent notifications – you see the visual notification but no sound will play for chats. You can also select different notification tones for your chats and be notified of new messages, even when you are in Voxer.
Bug Fixes
What's New in Pro:
New Holiday theme: Update to 1. 4 for a brand new theme just in time for the holidays!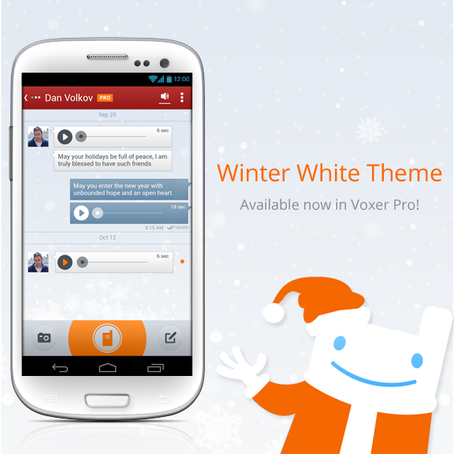 Questions or feedback? Please let us know by writing in the comments below. Or get in touch with us directly by emailing support@voxer.com.