Announcing Voxer Admin Control
We are thrilled to announce the much requested Admin Control feature for Android and iOS! Voxer Pro users now decide who can join their group chat, as well as remove chat members with complete administrative control.
With Admin Control, Voxer Pro chat creators can:
Manage and remove current chat members
Lock down the ability for chat members to rename the chat or add members
Show up as 'Admin' on the chat member list
To get started, please update to the latest version of Voxer and upgrade to Voxer Pro from within the app. You'll then have the option to switch on Admin Control when creating a group chat, or you can switch it on from Chat Settings for previously-created group chats. It's worth noting that, as with group chats in general, free users can still join or be invited to Admin Control chats.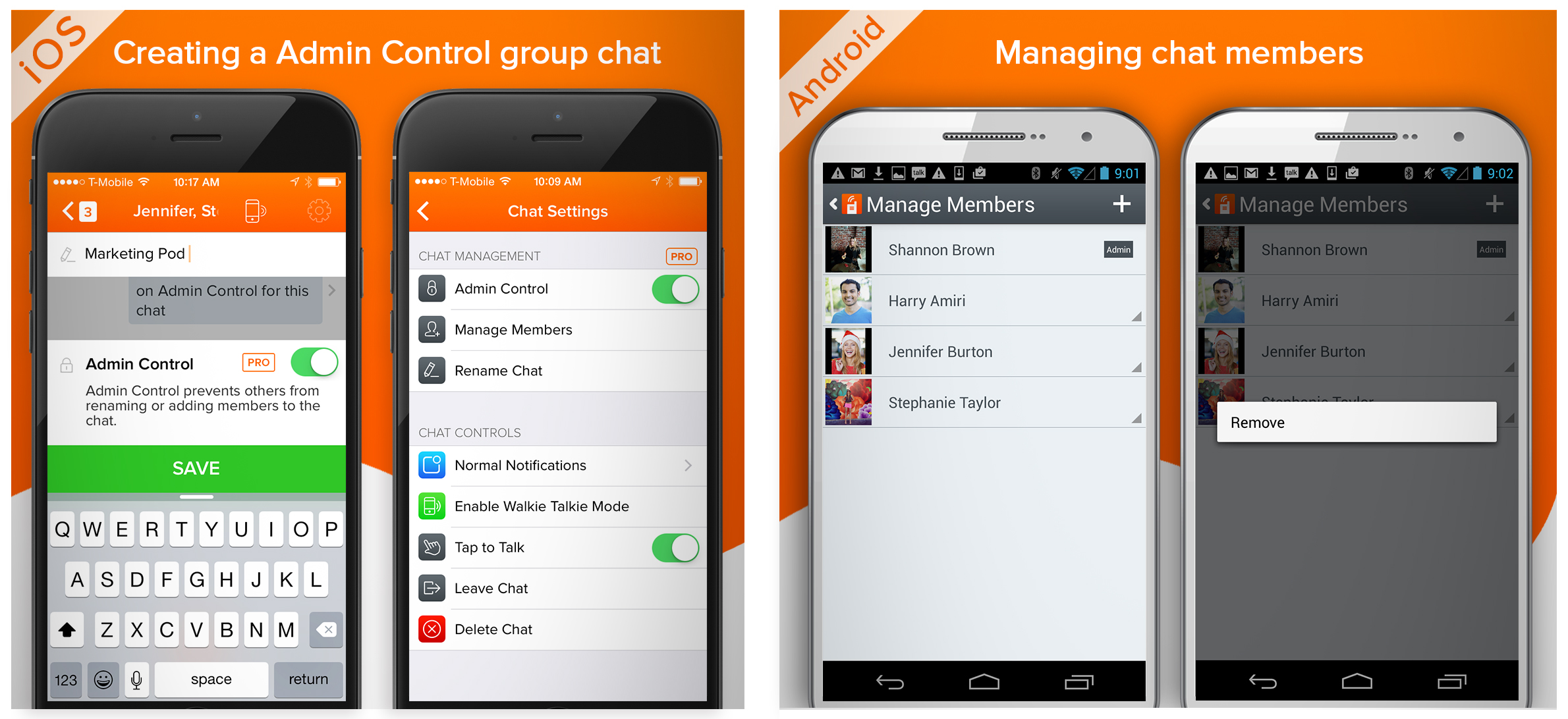 To learn more about Admin Control, check out the support page and FAQ's.
Get the latest Voxer update from the App Store or Google Play and give it a spin–we'd love to hear what you think!