Announcing the Voxer Android Widget
Voxer users with Android devices, we are excited to announce one of our biggest Android releases yet, Voxer for Android 1.6 with a widget! Voxer Business and Voxer Pro users can skip opening the Voxer app and now vox directly from the home screen of your Android devices.
If you use Voxer for business or productivity purposes, the widget comes as great news and lots of time saved. Instead of navigating to the app, opening the app, and finding the chat you wish to reply to, you can now vox directly from your home screen.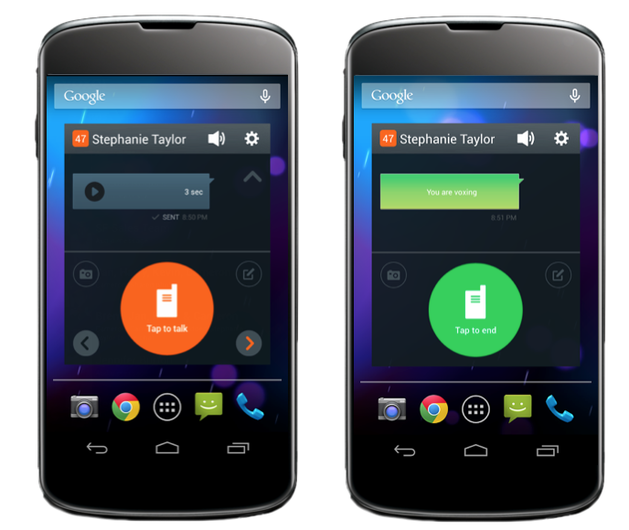 The Android widget makes Walkie Talkie Mode even more convenient. Enable Walkie Talkie Mode and have chats stream directly from your phone or to a bluetooth headset, even if you are not inside the app and your phone is locked. The name says it all, with Voxer's Walkie Talkie mode, your phone becomes a true walkie talkie, and now with an Android widget, voxing has never been easier.
Other things to note with the Android Widget:
You can enable the Android Widget in Voxer 1.6 or in the Voxer Settings

Receive and reply to up to 5 chats directly from your home screen

Navigate between chats in the widget using the bottom arrows

Enable Mute on the widget if you need to keep your phone quiet, messages will not stream directly from your phone, but you will still receive notifications
You can download 1.6 in the Google Play Store. As always, if you have any questions or feedback, please email support@voxer.com.