Announcing IE9, IE10, IE11 Support for Voxer for Web
After initially launching Voxer for Web for Chrome back in October, we received a lot of requests from various business customers for Internet Explorer support. Our web team has been working away and we're happy to announce IE9, IE10, and IE11 support for Voxer for Web!
In your browser, go to https://web.voxer.com, and sign in using your Voxer Business credentials. Once you log in, you will be walked through a start-up flow that looks like the image below. Scroll to the right using the arrows to go through the entire flow. At the fifth slide, be sure to enable access to your microphone to ensure you'll be able to send audio. To do this, choose your microphone > select "Allow" and select "Remember" > the pop-up will disappear > select the microphone you allowed one last time.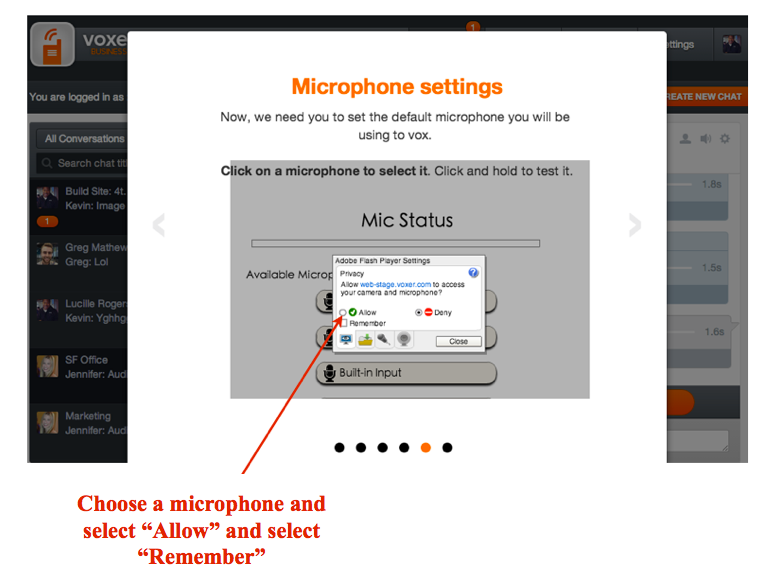 Please note, as long as you select "Remember" you will only need to enable your microphone upon your first time logging in.
Voxer for Web enables you to send voice messages, images, and texts the exact way you do from the app, but from your desktop or laptop.
Be sure to check out Voxer for Web FAQ pages. If you have any questions, please contactsupport@voxer.com.