5 Tips for Working with Remote Teams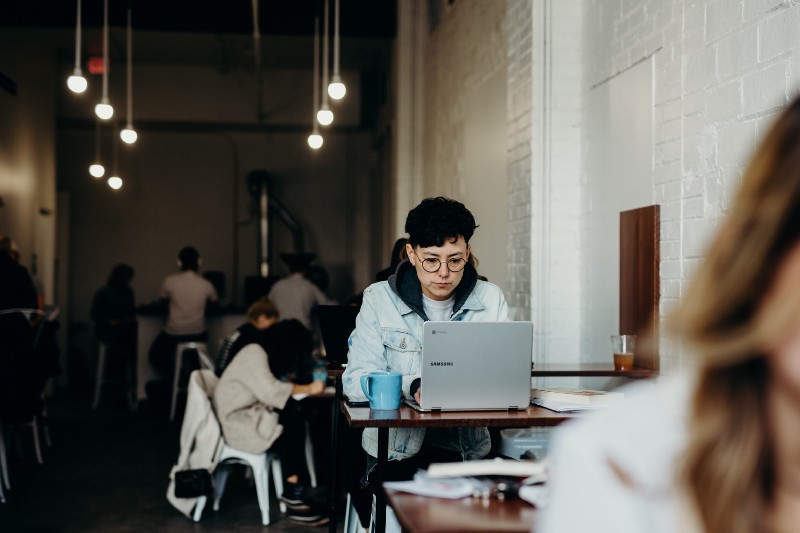 It's not uncommon to hear someone say that they work from home these days. If you happen to be a member of a remote team it's important to stay in-sync with your teammates. Regardless if you work 2 miles from the office or 3,000 miles away.
According to report from the Gallup poll that surveyed 15,000 American's, 43% of said they spend "some time" working remotely. That's close to a whopping 50% of Americans.
Anyone who has worked remotely knows that it has its ups and downs. Whether you are new to working remotely or consider yourself an old pro — here are a few of our favorite tips and tricks to get you started.
#1. Choose your communication tool wisely
Luckily, these days apps are plentiful and there are countless productivity tools that can make your life easier. Over at Voxer, we are partial to voice communication (we are a live voice app, after-all!)
Communication is often times be lost via text or email as the context of the messages can be misread. With voice messaging, it's easy. Which is why, Voxer for Business is a great tool for teams working remotely. All messages are recorded live — so you'll be sure you never miss a message.
With Voxer, replay the messages over and over again. So if your boss, sends you directions on how he'd like you to update that website – avoid going back to him and sounding like a broken record.
Listen to the voice message via Voxer on repeat. (And for important tasks/notes, just star all messages!)
#2. Work Smarter not Longer
Pick a handful of productivity tools that your team enjoys using. There are so many today, that it can be hard to decide on the right one. Over at Voxer we love, Asana — it's a great tool for organizing tasks within a team.
Create editorial calendars, sprints, content maps (you name it, the world is your oyster). Assign tasks, implement due dates and then mark tasks as completed. Best of all, it's a great tool to work cross functionally with other teams. Add all members of your organization or people from other networks.
If you'd like to automate your workflow then Zapier is your answer. It's perfect if you have preferences of which applications you like to use. There are 1,000's+ of apps that are integrated with Zapier.
#3. Do you know what day it is? Manage your Calendar!
Making sure you have an active calendar is vital when scheduling meetings with your team- especially if working in different times zones. Google Calendar is perfect for this.
If you work in Sales or Customer Success — we'd recommend Calendly. Update your calendar with times you are free and send your Calendly to customers. Avoid back and forth messages via Gmail. Let customers pick and choose a time to talk with you based on your availability.
#4. Develop processes and create structure
Create goals and objectives — let individuals know the who/what/when's/why's of accountability.
What are your company's core values and mission statement? Make sure you have a clear vision and that everyone on staff knows it.
Daily standup — stay up to date with what other members of what your team did yesterday and what their goals are for the day.
Keep your schedule up-to-date. Make sure your team knows your typically hours of availability or work schedule.
End your week off on a high note! Say hello to the weekend — everyone appreciates an office 'happy hour' — even when not at HQ.
#5. "C-E-L-E-B-R-A-T-I-O-N"
Not just because we love the song. But, because giving feedback and sharing "ups and downs" at your company is our last key to working well on a remote team.
Weekly one-on-ones — air grievances, discuss the future, create tasks, and let your voice be heard.
Invest in a company retreat. Not sure you have time to send the company away for the week? A day retreat works too! Connect your team and let everyone get to know each other. Go bowling, spend a weekend in Sonoma or fly everyone to HQ for a holiday party.
And there you have it — let us know what your experience is working remotely.