5 Tips for Working with Remote Teams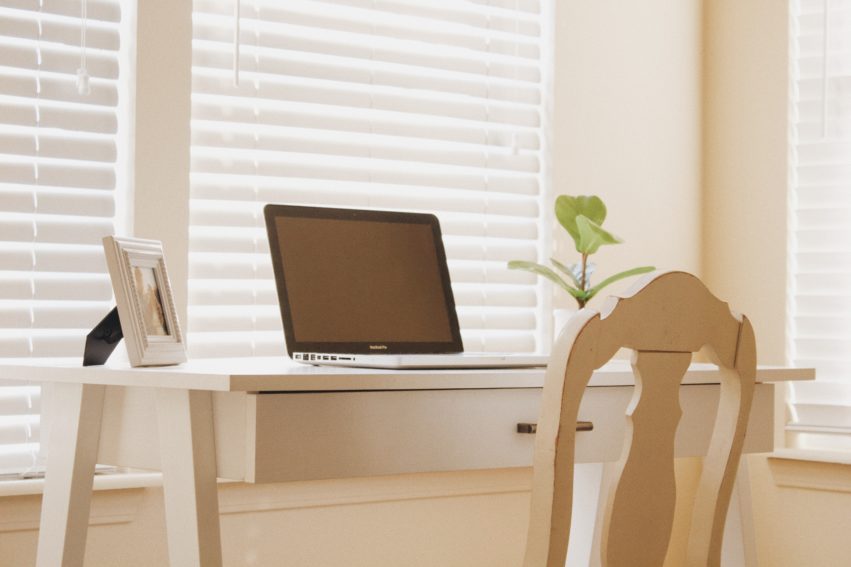 It's not unusual to hear someone with a desk-bound job admit to working at home most (if not all) days. In fact, most people prefer it. A study performed by Buffer stated that "99% of employees would like to work remotely at least some of the time for the rest of their careers."
If you are a newbie to the work from home movement or are considering it down the road. Properly preparing for this switch will be crucial to making a career out of remote work.
Like any office environment, working in remote teams has its ups and downs. Here are a few of our favorite tips and tricks to get you started.
Choose your remote teams communication tool wisely
Luckily, these days apps are plentiful. There are countless productivity tools to make your life easier. Setting up guidelines for communication will allow your team to be on the same page. Streamlining your communication in one place will save your team any unwanted headaches. Pick the best tools, rather than wanting more tools.
Here are two routes to take when planning your team's remote communication strategy:
Voice Communication over Text
Can you recall a time when you sent an email or text message to your co-worker for it get taken out of context? It happens often – when you're at your day job, night job or chatting with friends and family. Luckily, we're here to tell you, that we have a solution.
That's right, we're talking about an audio messaging app.
Why spend 3 minutes typing up a message to your manager, when you can say that same message in about 20 seconds? Speak with candor and relay your message directly. This will reduce any unnecessary questions, interruptions, a confusion that a text message might invoke.
Experience more time and efficiency, when adopting such a tool. With Voxer, messaging and communicating with your team members is streamlined and simplified. No more guessing games, waiting games, or lack of understanding. Your team will know what's expected of them, and have instant access to important information and updates.
Communication is oftentimes lost via text or email as the context of the messages can be misread. With voice messaging, it's easy. Which is why Voxer for Business is a great tool for remote teams. All messages are recorded live — so you'll be sure you never miss a message.
With Voxer, replay the messages over and over again. So if your boss, sends you directions on how he'd like you to update that website – avoid going back to him and sounding like a broken record.
Video Conference Calls
Yes, we know that sometimes meetings can be overkill. That is especially true if you work in project management, operations, or oversee a department. But, can you imagine not putting a face to the name of any of your co-workers? Luckily, in this day and age there are video conference platforms, such as Zoom.
Zoom is a virtual meeting house that makes team meetings, 1:1's or communicating with customers a snap.
And if you are having that bad hair day or are on the run, simply turn the video feature off.
Face-to-face interaction will boost rapport companywide. Best of all, it can aid in winning those potential customers.
Work Smarter not Longer
Select a handful of productivity tools that your team appreciates utilizing. With limitless tools at your fingertips, it can be tough to choose. Here are a couple of winners:
Basecamp   – A comprehensive project management tool for organizing tasks within a team. Create editorial calendars, sprints, content maps, work cross-functionally. The world is your oyster. 
Zapier – Looking to automate your workflow? Zapier is your answer. Perfect if you are partial to the applications you use. There are 1,000's+ of apps that integrated with Zapier.
Do you know what day it is? Manage your Calendar.
Making sure you have an active calendar is vital when scheduling meetings with your team. This is particularly if working in different times zones. Google Calendar is perfect for this.
Setting up your calendar so that your entire team can see what hours you are OOO
Block of time sketched out for you to complete projects and tasks
Available times for scheduling meetings
If you work in Sales or Customer Success — we'd recommend  Calendly. Update your calendar with times you are free and send your Calendly to customers. This will avoid back and forth messages with customers. Enable them to choose a time that works best with their schedule and when you are available.
Develop processes and create a structure
Create goals and objectives — let individuals know the who/what/when's/why's of accountability.
What are your company's core values and mission statement? Make sure you have a clear vision and that everyone on staff knows it.
Daily standup — stay up-to-date on what your team has on their plate for the day.
Let your team knows your typical hours of availability for work-related tasks.
End your week off on a high note! Say hello to the weekend  with an office 'happy hour' — regardless of where they are in the world.
"C-E-L-E-B-R-A-T-I-O-N"
Not just because we love the song. But, because giving feedback and sharing "ups and downs" at your company is our takeaway.
Weekly one-on-ones : Air grievances, discuss the future, create tasks, and let your voice heard.
Invest in a company retreat: Not sure you have time to send the company away for the week? A day retreat works too! Connect your team and let everyone get to know each other. Go mini-golfing, spend a weekend in Sonoma or start a board game tournament. If anything, you'll find out who is competitive at a game of Monopoly.
Collaboration is the bedrock of any successful business, and connection within your team is more powerful than you think. Employees who don't feel limited by the confines of coming into an office on a daily basis are more likely to remain satisfied in their job. But, remember that it is important to continue to nurture their work in the context of your company is vital. It will without a doubt, translate into the performance you want from your team.
Discovering new ways to work independently for the first time or managing remote teams will not always be easy. But, with a little elbow grit, it will help achieve your next set of goals and increase companywide performance.