Voxer Thanksgiving Giveaway Photo Contest
Thanksgiving is just days away, and in the spirit of giving thanks, we'd like to take the opportunity to thank you, our users, for making Voxer possible. Without our Community of awesome users, Voxer wouldn't be Voxer. So a huge thank you to all of our users that drive us to continually make Voxer better and better!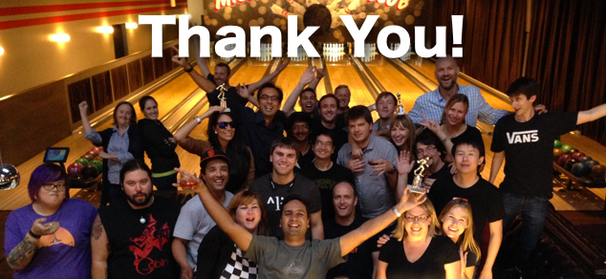 What are you thankful for? We want to know! We are having a Voxer Thanksgiving giveaway contest where we will be giving away a big package of Voxer swag to the submission of a photo of what you are most thankful for. Send us your most creative, innovative, funny, or sentimental photo of what you are thankful for and you could be the Voxer Thanksgiving giveaway winner! The giveaway package includes a Voxer hoodie, t-shirt, earbuds, and reusable water bottle.
To enter, submit your best picture of what you are thankful for to the Voxer Facebook Wall or submit it to us on Twitter by Tweeting @Voxer with the hashtag #Turkeyvox. The Voxer team will vote on our top three favorite photos! 2nd and 3rd place winners will receive a smaller Voxer giveaway bag. For official rules and requirements, please read below.
*Open to U.S. residents only. To win, you must live in the United States and have a valid shipping address in the United States. Must be a Voxer user and submit an original photo to win. Contest closes at midnight on November 26, 2013.