The 2013 Voxer Recap
Happy 2014! It seems 2013 flew by. 2013 was a big year at Voxer. We released various new products, built Voxer on new platforms, grew our team, and even picked up some awards along the way. Here's the Voxer recap for 2013:
Launched Voxer Business: After launching Voxer back in 2011, we saw Voxer grow exponentially and soon millions of people around the world were using Voxer. It didn't take long for some of our users to realize the potentials for Voxer as a business product, and people began using Voxer for business purposes too. Requests came flooding in asking us to build a separate business solution… a year later, we launched Voxer Business.
Launched Voxer for Web: In addition to the Voxer app, with Voxer Business you get Voxer for Web, the complete Voxer experience on your laptop or desktop.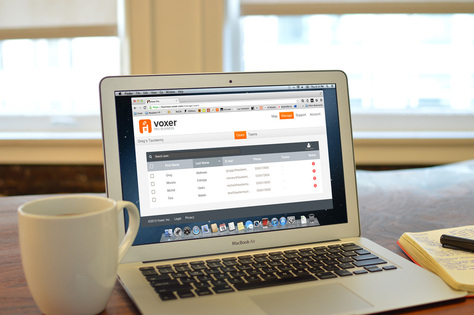 Launched Voxer Pro: Shortly after launching Voxer Business, we learned that consumer users wanted some of the Business features too, so we launched Voxer Pro. Upgrade to Voxer pro and receive Extreme Notifications, Walkie Talkie Mode, larger group chats, and themes.
Launched Voxer on Windows Phone 8: After receiving countless Tweets, Facebook posts, and support tickets from you, we decided to build Voxer for Windows Phone 8 devices. You were patient with us during beta testing and provided invaluable feedback that ultimately led to the release of Voxer for WP8!
Won Best Overall App and Best Social Business App in the Silicon Valley Business App Awards: We were honored to take home not one, but two awards at SVBA this year. As theSVBA website states, The Silicon Valley Business App Awards, "recognize the greatest achievements in business app development and facilitate the growth of the developer community by highlighting best practices and strategies".
We're excited to see what 2014 holds for Voxer. Have suggestions or feedback for us in 2014? Let us know in the comments below or please email support@voxer.com. We wish you a wonderful and prosperous 2014!