Voxer Christmas Carol Contest!
'Tis the season! We can't get enough of the holiday spirit here at Voxer. We've decorated our tree, chilled the eggnog, released new holiday themes, all that is left is the caroling and we want your help!
We want to hear your best Christmas carols, via Voxer of course. Send us your best Christmas carol (with friends or bust out a solo) and you could win the Voxer Christmas giveaway! The Voxer Christmas giveaway includes a Voxer hooded sweatshirt, t-shirt, reusable water bottle, and headphones!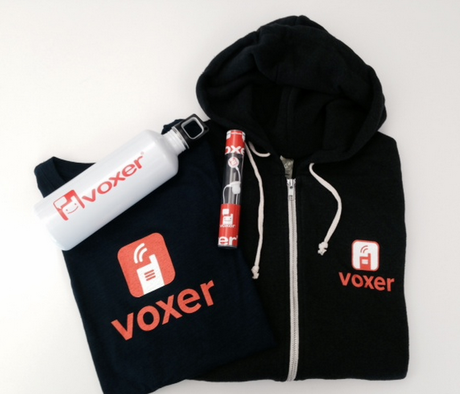 To Enter:
1. Find Christmas Carol in your Voxer app. You can search for Christmas Carol by the email address blog+christmas@voxer.com.
2. Vox us your best Christmas carol – the more creative, silly, and Christmasy the better!
3. We'll vox you back letting you know that we received your carol.
4. Check our Facebook page on Friday to find out the winners!
*Open to U.S. residents only. To win, you must live in the United States and have a valid shipping address in the United States. Must be a Voxer user and submit an original recording to win. Contest closes at midnight on Thursday December 19, 2013. 
FYI: The best 5 carols we receive will be posted on our Voxer blog and a link to the blog will be shared on Facebook, Twitter, and Google Plus. Your name, profile photo, location and any other personal information will be removed. We will only include a link to play the vox and your first name. By submitting a vox to blog+christmas@voxer.com, you are agreeing to these terms. The top 4 runner up carols will receive Voxer t-shirts.