How-to Guide: Automate Voxer + Twitter with Zapier

Do you love Twitter, can't live without Voxer, and want to seamlessly integrate the two? If so, our integration with Zapier is a hassle-free way to automate your workflow.
Twitter feeds change quicker than the weather in San Francisco. Reduce time wasted on scroll through your tweets. Our how-to guide provides best practices on how you can use Voxer and Twitter together to improve productivity. 
Hip hip hurray, you've got a new follower!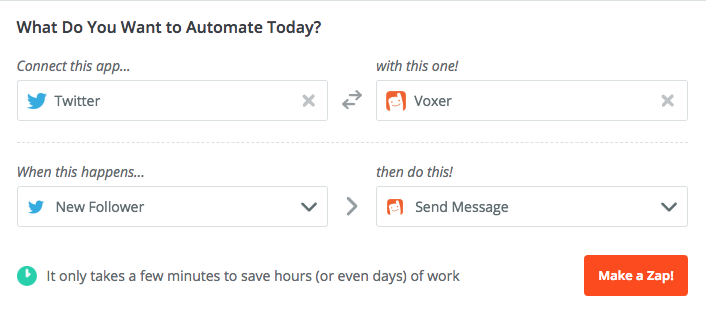 Are you growing a new business and jump for joy over the sight of a new follower? Do you handle all of your business communication directly in Voxer?
Rather than keeping tabs on all of your social accounts manage everything in one place. Every time you gain a new follower on Twitter zapier with send you a zap directly into the Voxer chat of your choosing.
Making it simple to reach out to new follows to welcome them or invite them to join your Voxer group or broadcast chats.
You're liked
Ah, the gratification of someone liking your tweet. Never miss out on any 'likes' or obsessively check your Twitter account for updates.
Set up a zap so that every time someone likes a recent post of yours a message will get sent into a Voxer chat. You can even set up bragging rights in group chats with friends.
Someone is thinking about you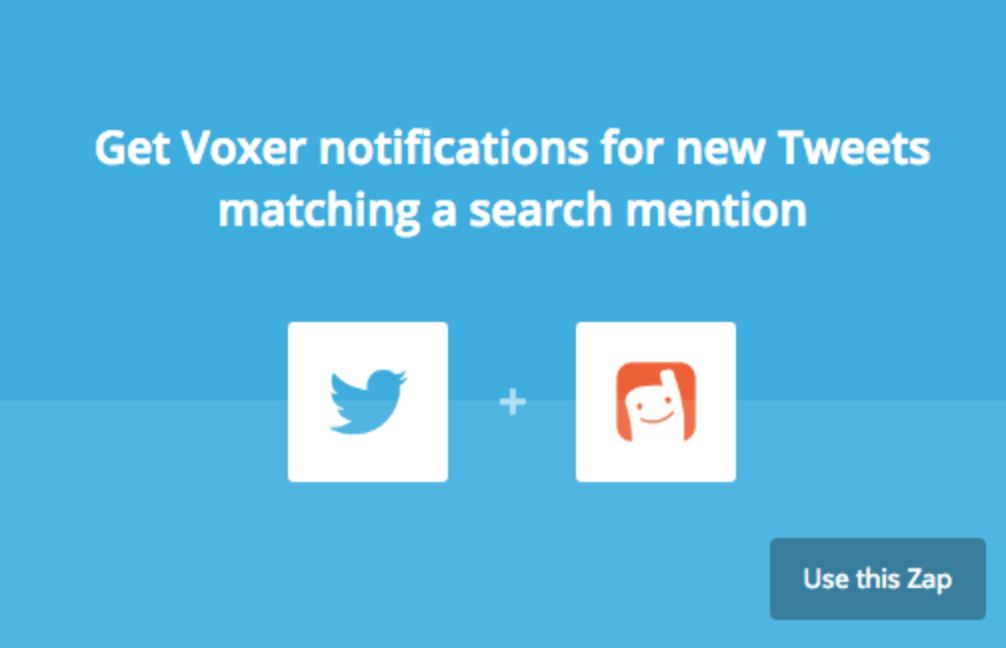 Customers will tweet your company positive vibes or have a bone to pick with you. Regardless of what they are saying, you'll want to know the good, the bad and the ugly.
Set up a zap so that anytime a new tweet matches a specific search (@voxer perhaps) a new message will be sent directly into the Voxer chat of your choosing.
This zap also works if there are certain @companys, @brands or @people that you follow on social media and would hate to miss out on one of their tweets. Why miss that promo code for 40% off that sweater you've been eyeing all season because you don't have the capacity to keep up with your twitter feed. 
Remember, if you can't keep up with all of your social accounts, zapier makes it easy. Fulfill all of you Twitter and Voxer desires with all of these zaps, or just the ones you like best!